6 Tips for Choosing a Dresser for Your Baby's Nursery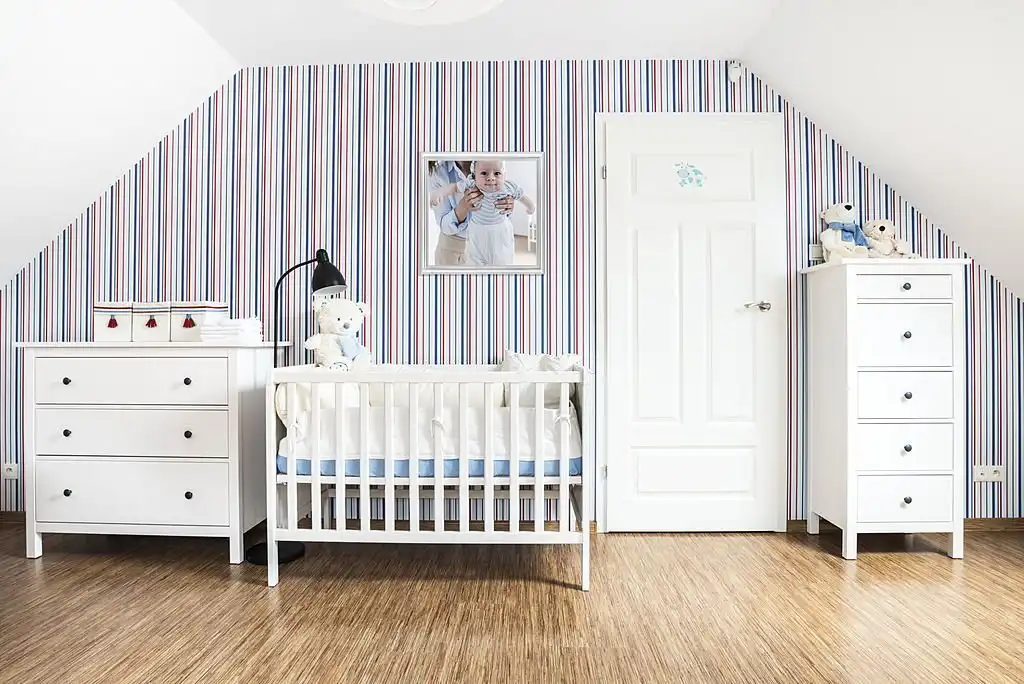 Introduction to Tips for Choosing a Dresser for Your Baby's Nursery
Hey, future parents! Once more, we're thrilled to meet you and accompany you on this amazing path toward parenthood. You could be wondering what furniture you need to buy, whether it's your first or second home.
Although used furniture is excellent, anything older than ten years could harm your child. However, the ideal baby furnishings is eco-friendly furniture that will grow with your child. Here are six recommendations for picking a dresser for your newborn's Nursery.
Functions
The purpose of the dresser is the first thing you should think about. Sadly, there aren't any dressers with coffee cup holders yet, but plenty of options are accessible, like a changing tray with the capacity for essential storage and detachable items.
Deep drawers in a dresser are intended to facilitate proper functionality by keeping dividers inside. Deeper drawers provide more space for the extra stuff you've gathered since the baby shower.
Other dresser features include a flat base for a changing pad and storage compartments for greater organization.
A dresser without a built-in tray seems less like it belongs in an infant's Nursery, which is better if you want something that will grow with your children.
Material
Although the material you choose won't significantly impact your baby's nursery, certain materials contain hidden pollutants that could harm your child's health.
Here is one material that would be preferable to using over heavily processed goods like metal or plastic while compiling a list of the materials you would like to have in a dresser.
Solid Wood
Solid wood is preferable to chests made of toxic polymers and chemicals that leave unpleasant aromas in the baby's room. The safety of the Nursery is something you should have control over.
Safety mindfulness includes having an opinion about the materials that belong in your child's bedroom. Because wood can go through processes that enable components to be reused for various items, like baby furniture, it is a superior alternative.
Solid wood is the best and safest material for dressers because many producers adhere to environmental laws that forbid them from treating wood with dangerous pollutants. Many companies that sell natural wood chests of drawers adhere to all Greenguard regulations when making their products.
Size
Size is another consideration that you should make. The area of the dresser can be measured using a few different methods. Only purchase a dresser once you take measurements of the space if you are still determining the size of the room.
For instance, if you needed to measure the crib's space, you would measure the wall height using a measuring tape to estimate the size of the crib you required. To determine the ideal length, you would also measure the surface.
The newspaper method is the most effective way to determine what you need, but you can use the same approach to find a dresser that fits. The newspaper method aids in creating a plan of how each piece of furniture would seem in the space.
Put a few pieces of newspaper around where you want to put the dresser to use the newspaper technique. The newspapers can be used as a measurement tool to determine the correct dresser's length and size.
For instance, you can rearrange furniture or choose a smaller chest of drawers if the newspapers take up too much room. More minor is sometimes preferable, particularly if you intend to convert the space into a playground in the future.
Style
With the correct dresser, you may cross style off your list. Many themes will get old within a year, and kids won't want the dresser, so parents sometimes need help to choose a look that works.
The greatest dresser has a clear finish and never goes out of style. Focus on the Nursery's color scheme when choosing a dresser; if it's neutral, choose natural wood or a neutral color. Most rooms look good in neutral tones, and the colors can change as your child does.
Quality
A dresser shouldn't be toxic or badly constructed when purchased. Some manufacturers promote more rapid production processes, which harm the environment and make it difficult to get resources.
Instead of focusing on how much they can create in one or two months, the firm you select to buy from needs to care about its processes. The most important factor is construction. Manufacturers may indicate their products are well-made and adequately tested by using the Greenguard Gold Certification, awarded for good production processes.
Why wooden nursery furniture
The greatest option for your Nursery is wooden furniture because it is a sustainable energy source and complies with state and federal safety standards for children. Simply Nursery employs wood for their nursery furniture since it is natural and consumes fewer greenhouse gases, which helps to improve production methods.
Other factors to consider while selecting hardwood baby furniture for the Nursery are its timeless elegance and variety of options.
Timeless Elegance
Finding furniture that will grow with your family is important, especially if you plan to utilize it in other areas. A wooden dresser enhances a space in many ways, not the least of which is its ageless refinement that doesn't resist the passage of time.
Versatile Choices
Wood is a superior material for your baby's room and the environment. Whether you choose balsam wood or cherry, the wood you choose adds an essential elegance that temporarily stops time so you can fully appreciate each area of the room. Various types of wood are available for some chests.
When determining whether a wooden dresser is appropriate for the Nursery, there is more to learn. Although babies develop quickly, their furnishings does not. Even a natural hardwood dresser that doesn't rot or need regular upkeep makes the Nursery a better place for your youngster to study and develop.
Also Read: How To Create The Perfect Baby Girl Christmas Nursery
Verdict on Tips for Choosing a Dresser for Your Baby's Nursery
When choosing a dresser for your baby's Nursery, it is important to consider a few factors:
It would help if you decided on the style of the dresser.
You need to think about the size and shape of the dresser.
Think about the color and finish of the dresser.
You need to consider the type of drawer pulls and knobs you want.
You also need to consider the placement of the dresser in the Nursery.
But not least, you need to determine what your budget is.
FAQs on Tips for Choosing a Dresser for Your Baby's Nursery
Do you need a special dresser for the Nursery?
A nursery dresser offers a more functional and attractive alternative to the traditional changing table. It can also add visual interest and cohesion to your nursery design with its style.
Consider a well-made, durable dresser that matches your overall aesthetic for a nursery that looks as good as it functions.
What goes in a nursery dresser?
Baby clothes such as onesies, pajamas, and socks, the most commonly used items, should be placed in dresser drawers.
The remainder of the baby's outfit can be hung up or organized in the closet. Blankets and swaddles can be stored in baskets for easy access.
How much does a good quality dresser cost?
The average cost of a good dresser is challenging to pinpoint. However, they typically range in price from $150 to $600.
Such a dresser can remain functional for several years when maintained properly.