How to Decorate a Newborn Nursery On a Budget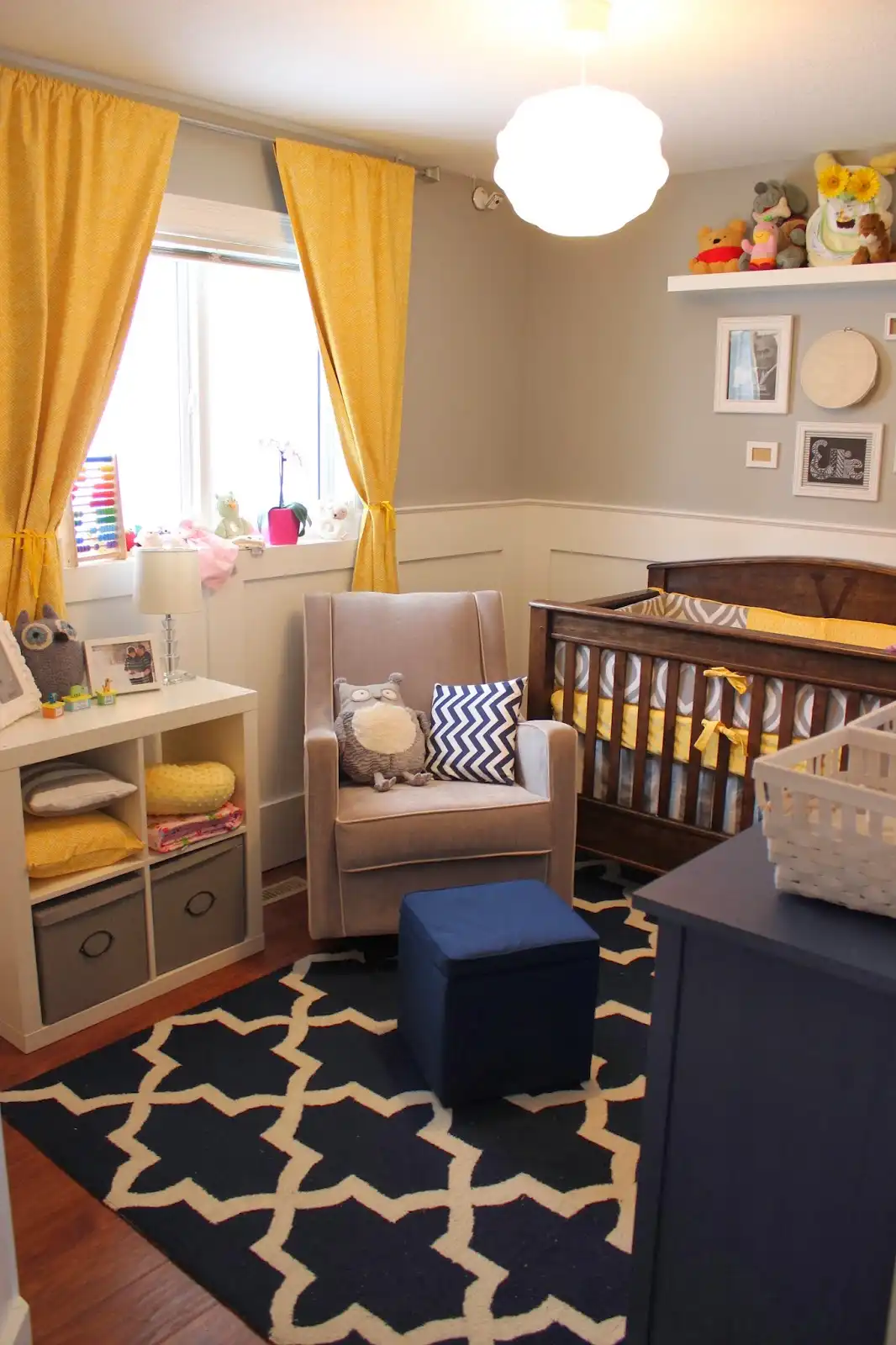 Although it can be challenging, preparing and decorating a room for a newborn baby is also highly intriguing and exciting for potential parents. A newborn room can be decorated in various ways, so weighing alternatives and choosing the best approach will simplify the work.
Make sure to consider the fundamentals like comfort and safety when designing a peaceful and safe bedroom for your newborn baby.
Try to stick with a common theme when designing a baby's nursery, such as placing a handmade rug on the floor for the child's protection. Discover the ideal ways to decorate a baby room based on the gender of the child.
Decorating a baby girl's nursery
I want to discuss some ideas for decorating a newborn kid's room. You can apply the following advice to a girl's bedroom:
Use butterflies and Angels Stickers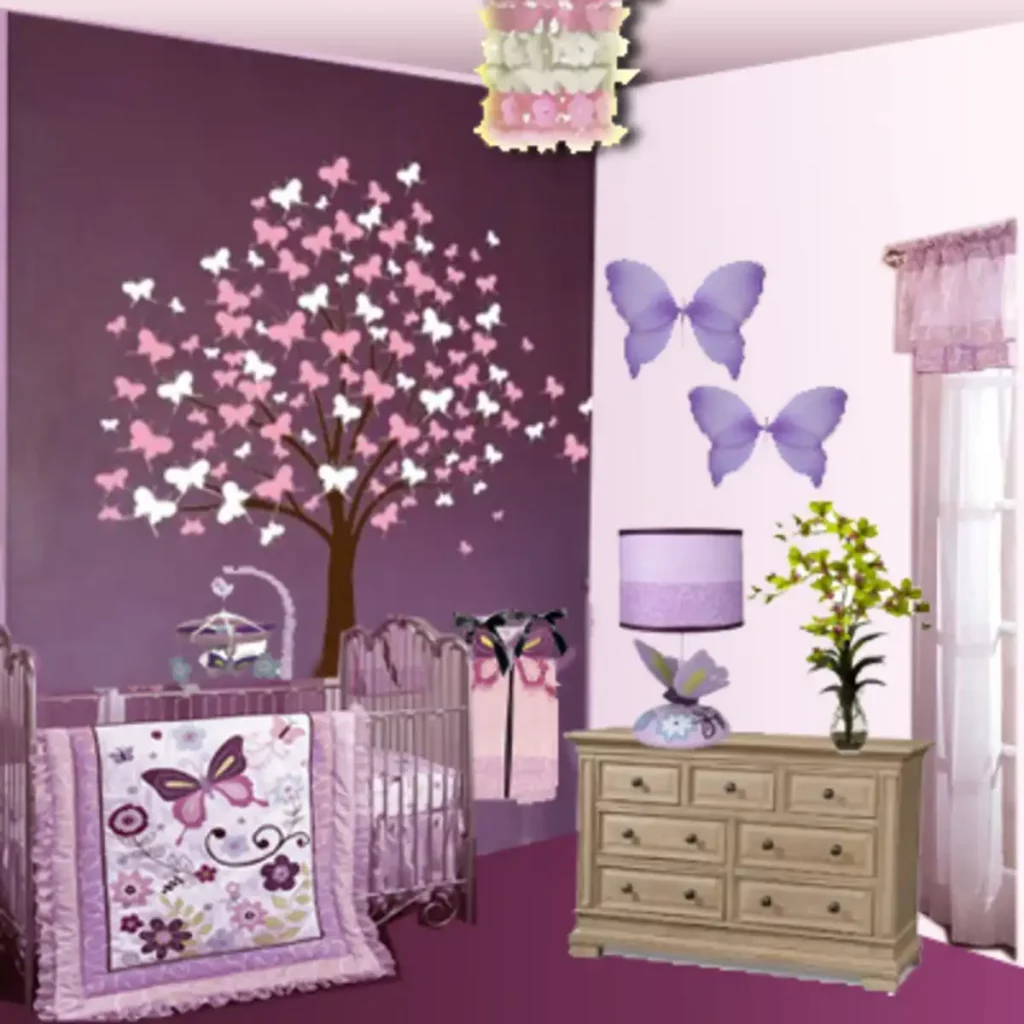 This is a stylish way to decorate the nursery. Stick butterfly stickers on the room wall in a variety of hues. A room wall can also be decorated with angles of stickers such as stars, barbies, and Cinderellas.
Use flowers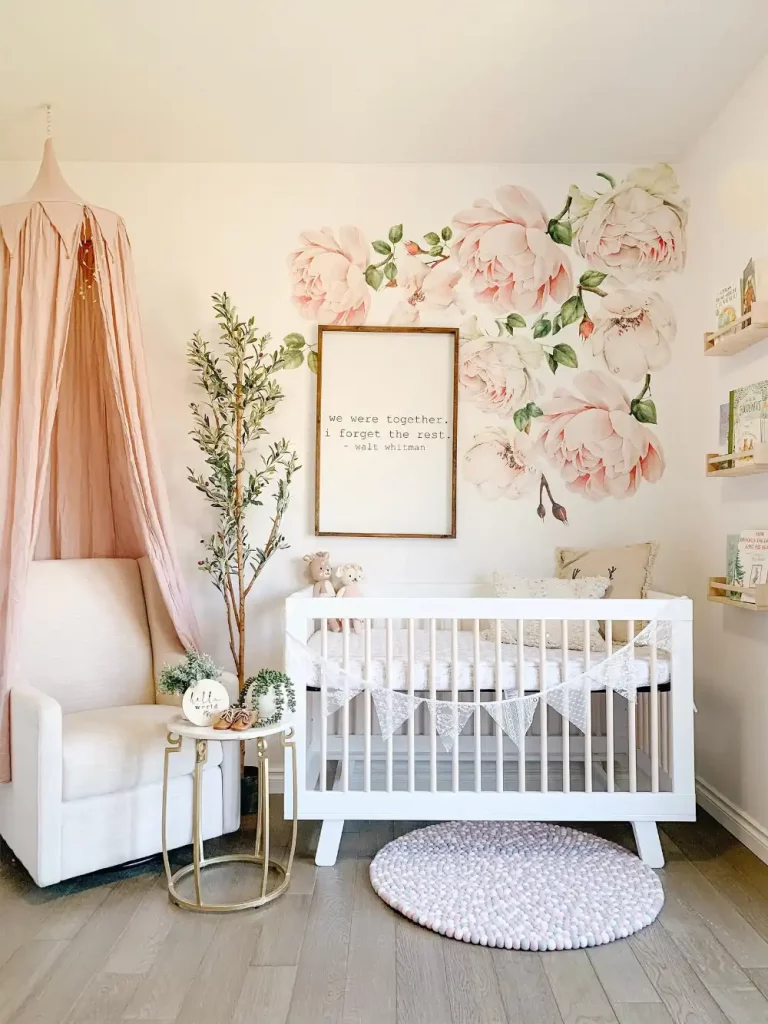 You can decorate your baby's room with fresh flowers. You should establish a setting similar to nature for your newborn girl.
Colors, paints, and theme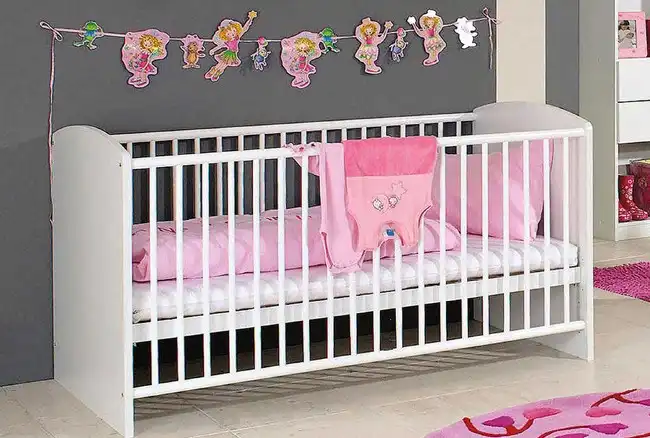 Pink is a hue that girls seem to prefer and represents love and understanding. As a result, you might choose a pink motif for the nursery.
The finest color combinations for this are light green, light pink, and baby blue. Avoid using lead paint on your walls because it could harm your child's respiratory system, and think about choosing more than one color.
Before the arrival of your child, paint the child's room so that it may be removed when the time comes.
Floor decoration
You can decorate the floor of your baby girl's room with wool and handmade silk rugs. For your infant to feel more at ease for her age.
Your infant can play and sit on a handmade carpet since it has a comfortable feel. Additionally protective and protects your baby's tender feet from hard floors are handmade carpets.
Ceiling area
You know, newborns tend to lie too much on their backs. Thus, your roof ought to catch its eye. When their vision improves, they will notice a brilliant roof with a captivating scene.
Decorating baby boy nursery
I will discuss how to design a baby boy's bedroom.
Colors
Boys prefer bold, dark hues; therefore, you can use dark brown and natural color combinations for your baby's furniture.
Furniture
Place only a little piece of furniture in the infant boy's room, like a chair or a hammock. Add stylish, contemporary accents to even the most miniature nursery.
Other Decorating Accessories
You may also include other decorative elements for the newborn boy's room, such as big pictures of the child on the wall and an interesting item that will draw the baby's attention when he is lying on the bed. You might also add a spherical copper or balloon chandelier on the ceiling.
Verdict
There are many factors to consider when decorating a newborn nursery. The most important factor is safety. Choose furniture and decorations that are safe for your baby and avoid items that could be hazards. You also want to create a comfortable space for you and your baby. Consider the lighting, temperature, and noise level in the room. Choose colors and patterns that are calming and soothing.
FAQs
How can I decorate my newborn baby's room?
There are many ways to decorate a nursery. The most important thing is to create a safe and comfortable space for your baby to sleep and play.
Here are a few ideas to get you started:
 1. Choose a calming color scheme for the room. Pastel colors are often popular for newborn baby rooms.
2. Add some soft, cozy fabrics to the room. A baby blanket or a few plush toys make the space warm and inviting. 3. Put up some wall decals or other safe decorations for babies. You can find baby-safe options at most home stores. 4. Set up a changing table or diaper station in the room. This will make it easy to take care of your baby's needs. 5. Make sure the room is well-lit so you can see your baby during the daytime hours. A nightlight can also be helpful for nighttime feedings or diaper changes. 6. Keep the room clean and clutter-free to create a calm environment for your baby.
What do you need in a nursery for a newborn?
1. Bassinet or a crib. 
2. Mattress
3. Mattress Pad And Cover
4. Swaddles
5. Sheets
6. Nightlight
7. Rocking Chair or Glider
8. Nursing Pillow