Bedroom Nursery Tips: How to Set up a Nursery In Your Bedroom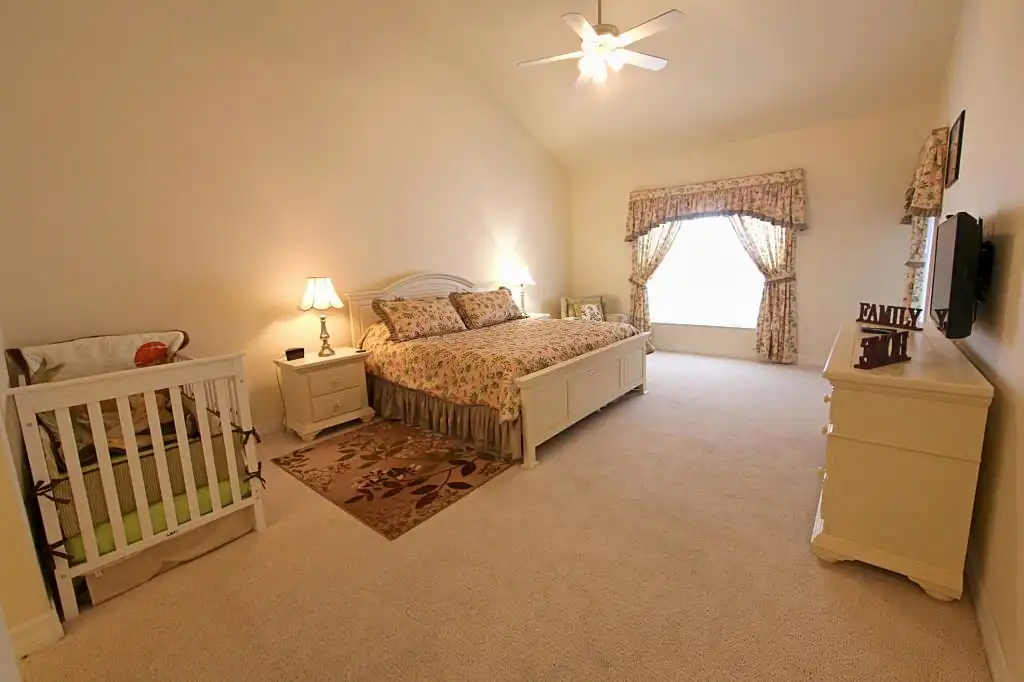 Creating a nursery in your master bedroom is much easier than you think! It's a good way to save space as a new mom.
When I was expecting my first child, we were informally looking for a house and living with my parent to save up for a down payment. We weren't sure how long we would stay there after the baby was born, but we knew there wasn't any other room for the baby.
We created a small baby zone in our room, which worked exceptionally well. We kept the same setup even after we moved, and he had his room.
Benefits of having a baby sleep in your bedroom
The AAP recommends that a baby sleeps in your master bedroom for six months to 1 year after birth, which is easier and safer.
It is simpler when my baby wakes up in the middle of the night because there is less space to walk. You can effortlessly feed your baby or perform a nighttime diaper change by just reaching over.
Creating a nursery in your bedroom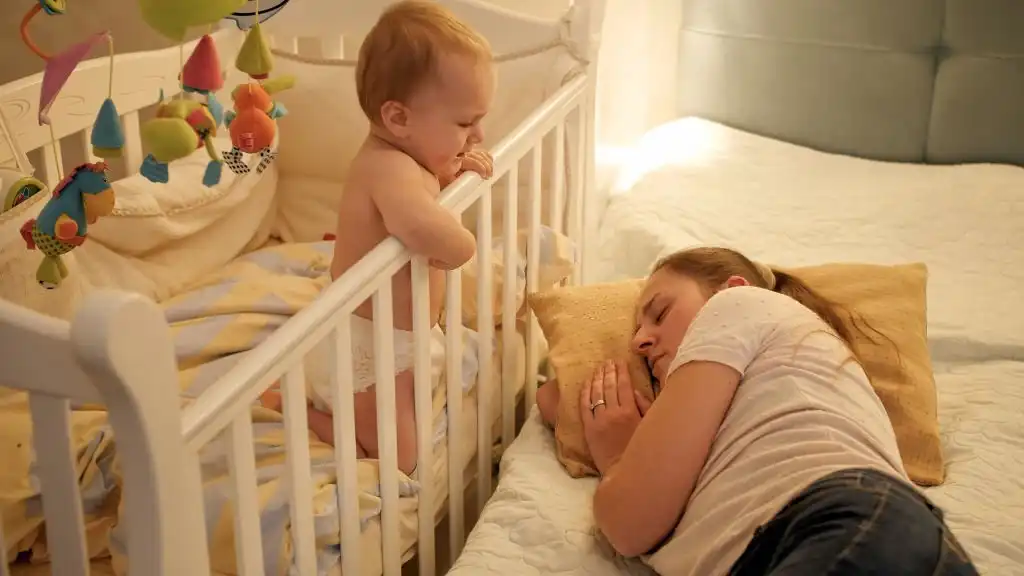 In reality, creating a nursery in a bedroom is very easy. Unbelievably, newborns don't require many things! Babies only require a few thoughtful items and some careful organization.
You don't need to sacrifice your entire room to build a nursery.
Use these tips to learn how to create a space for your baby.
Choose a sleep space.
By this, I mean
Where would you like the baby to sleep in your bedroom?
What he will sleep in.
Things to consider when choosing the spot: Who will have to wake up the most often to take care of the baby?
How easily can that person reach that spot without disturbing the other person?
Will this interfere with my daily routine?
Should any furniture be moved?
All of these should be considered before the baby is entirely asleep and you are fatigued.
What should the baby sleep in?
I would suggest a play yard with a changing station and a bassinet for the infant to sleep in.
It saves the most room and can eventually be converted into a play area or a crib for overnight stays with the grandparents. But the fact that it can be used for storage is my favorite.
Furniture, like a changing station and a cot, is something you'll eventually need or want, but it can be large and pricey. Choose the play yard if you and your baby will be in a small space. You'll owe me thanks.
Play yard combination I recommend: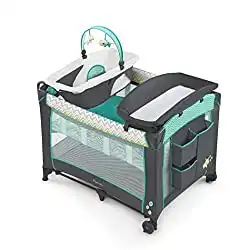 With nearly constant use for about four years, we had no issues with the exact play yard. I highly suggest it, and considering everything it offers, the pricing is very reasonable.
Set up a station for nighttime feedings.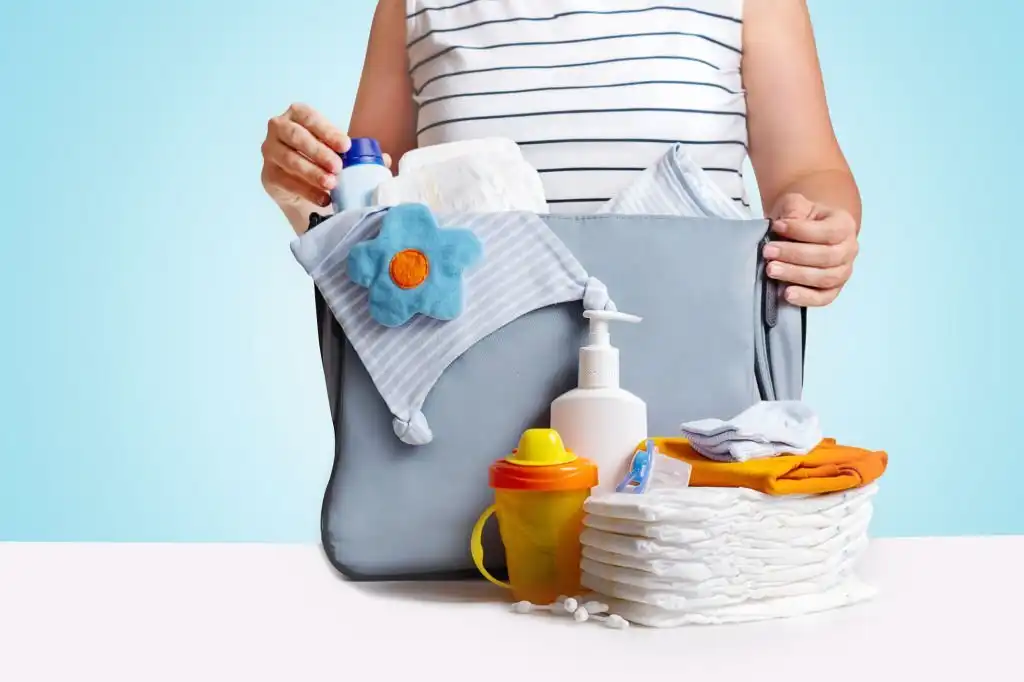 We never had the luxury of a special chair for breastfeeding because we lived in a small house with kids. In both situations, I was nursing the baby while seated at our bed's side and putting him back in the bassinet after we were done.
The bassinet and changing table are next to each other in the pack-and-play, which is why having one is so helpful. A diaper change (or three!) will be necessary before, during, or after a night feeding.
It's crucial to set up a small, fully-stocked nursing station for yourself in light of this. I usually put nursing supplies and care for a baby in the pack-and-play compartment.
What to stock in your night feeding essentials:
In mine, I had the following items:
Lanolin for after nursing.
A burp cloth for spills, spit-ups, and other gross baby stuff.
Breastpads to keep your bra fresh.
Nasal aspirator, especially during cold season or with newborns.
Saline Spray to help loosen boogies if they're stuffy.
Vaseline or Diaper rash cream.
These fundamentals; will undoubtedly evolve as your child grows and you become more at ease. But having them on hand for me was always helpful.
Create a station for MOM in addition to having everything on hand for the baby! I used my nightstand to make feedings easier and stored a few items there.
What to put in your bedroom nursery for mom:
Full water cup with a cover. Postpartum and nursing make you TIRED.
A corded phone charger that is lengthy.
The Kindle! It's not essential, but it sure is wonderful to be able to read and stay awake in a very dim environment.
A quick snack. I was constantly hungry when I had a newborn in the middle of the night. For late-night stomach aches, I would keep a granola bar or other easy-to-eat snack available.
Diaper changing essentials for your bedroom nursery.
The pack-and-play's little compartment for keeping all of your diaper-changing supplies is its best feature.
I always have cute printed diapers, wipes, a soft towel to pat dry as necessary, and diaper rash ointment, just in case. Along with the Diaper Genie, we had three children.
Do you require a diaper pail in particular or a Diaper Genie? No. Do they truly make life easier and more convenient? YES. Additionally, it's pretty dog-proof if you have a dog that likes eating diapers (barf, like me.).
Organizing the stuff in your bedroom nursery.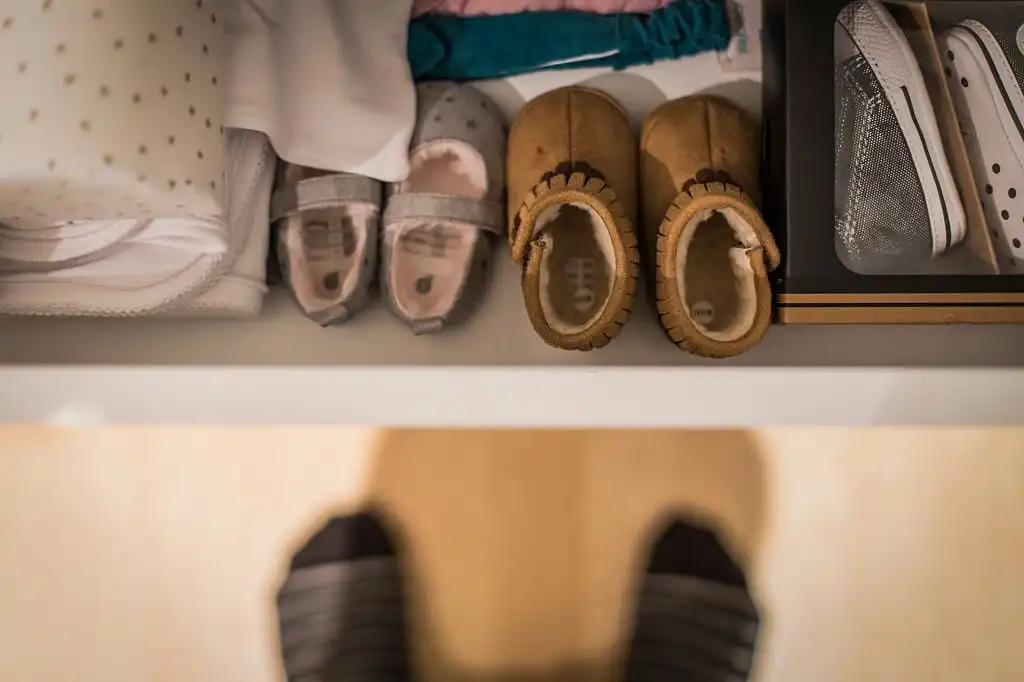 I strongly advise storing your baby's necessities inside the play yard if you use the bassinet option. Doing this means you won't have to go through your closet in the middle of the night for clothes when your baby has a diaper explosion.
For soiled laundry, I used a medium-sized gift bag. Having a place to put the laundry easily helps because it's simple to toss it into the play yard. Additionally essential is a tidy stack of swaddles.
Next, take a box or basket and fill it with your cleanly folded garments. Separate onesies, sleepers, and pants to make your life easier.
We've also utilized similar Rubbermaid plastic three-drawer containers as inexpensive, practical storage units for infant clothes.
Decorate!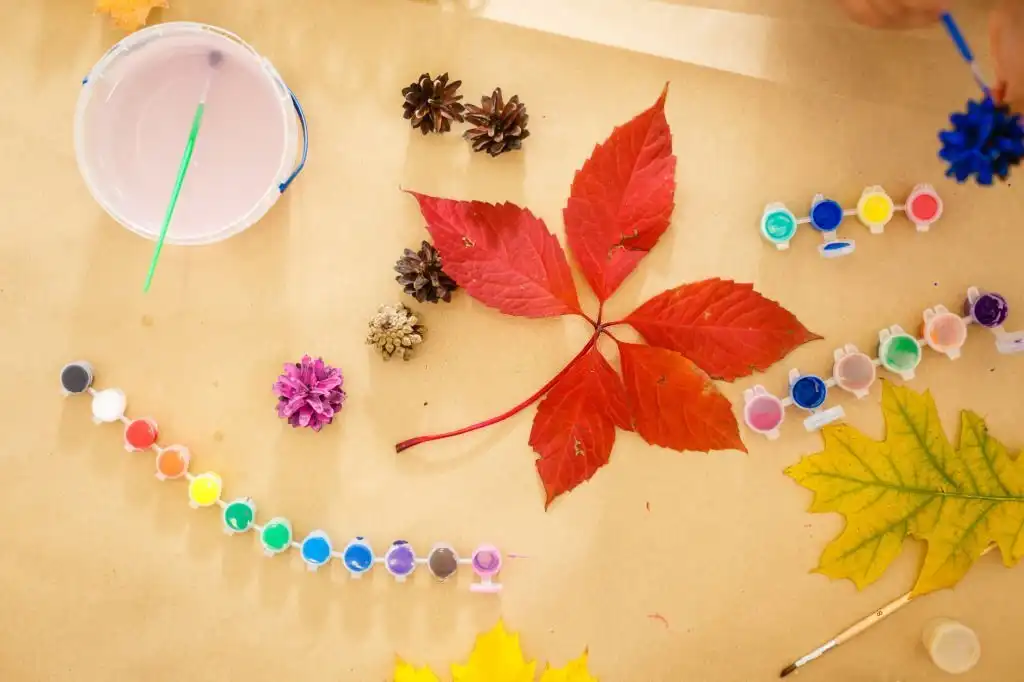 While it might not be entirely reasonable to fill your nursery with bedroom furniture, small details make a big impact!
As the finishing touch in setting up a nursery in your bedroom, I "hung" Nursery prints using tape so I can move them when the baby is older and in a different room. Plus, there's no risk of frames falling on your newborn baby!
Also Read: Baby Nursery Checklist: 7 Must-Haves and Nice-to-Haves
verdict on how to set up a nursery in your bedroom
As you can see, setting up a nursery in your bedroom is not as difficult as it may seem. Following the tips in this article, you can create a safe, comfortable, and stylish space for your new baby. With a little planning and some creativity, your nursery can be the perfect place for you and your child to bond and grow.
FAQs on how to set up a nursery in your bedroom
How long can baby sleep in a bassinet?
Between three and six months
Most families switch from a bassinet to a crib between three and six months, or even earlier if the infant is no longer sharing a room with the parents.
Is it OK to run a fan in a baby room?
The study's findings revealed that having a fan in a baby's room while sleeping reduced their chance of SIDS by 72%.
The risk was further reduced when the infant was exposed to circumstances that increased their risk of SIDS, such as sleeping in a warm environment or on the stomach.
Do babies sleep better in their rooms?
When babies sleep in their parent's bed beyond four months old, a recent study discovers that they get less sleep at night and sleep for shorter periods.
Can I leave my newborn while I shower?
For instance, it is usually acceptable to leave a young child alone in her crib while you quickly shower, but swings and bouncy seats do not fall under this category because they are not as safe.
You can always carry the baby in her car seat into the bathroom if you feel anxious.