5 Things To Consider Before You Start Decorating The Nursery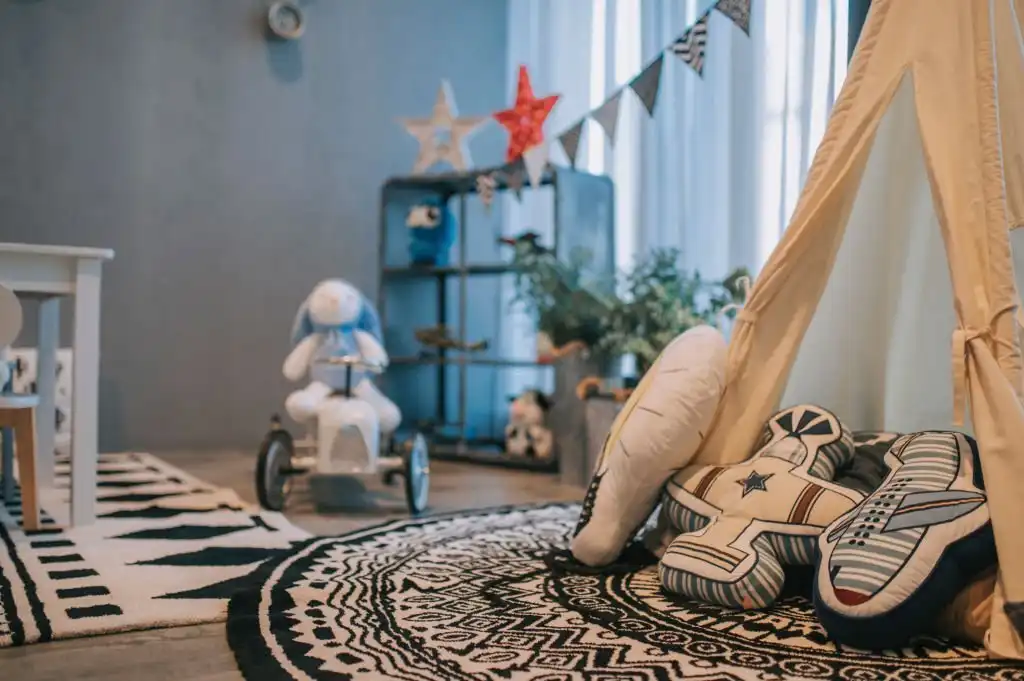 Are you wondering when the ideal time to start decorating the nursery is?
Many parents will start preparing the room as soon as they are in the second trimester or after the safe period. Some will wait until they are in the third trimester or after they know the gender of their baby.
Our guide provides tips on what to consider when decorating the baby nursery and answers to when to start decorating the nursery.
Tips on how to decorate the baby nursery
You'll probably spend most of your time with your newborn in a nursery. This indicates that it must be pleasant for both you and the baby.
Some things to keep in mind are:
Theme
The choice of theme will largely depend on the gender-specific theme of your child. If you do not know the gender of your baby, having a theme will still be beneficial as it will help you to stick to a budget.
Knowing the theme will also assist you to choose a theme and purchasing what to put on your baby registry. Furthermore, having a theme will make it easier when choosing the toys for the nursery and the paint colors, nursery furniture, and wallpapers.
Furniture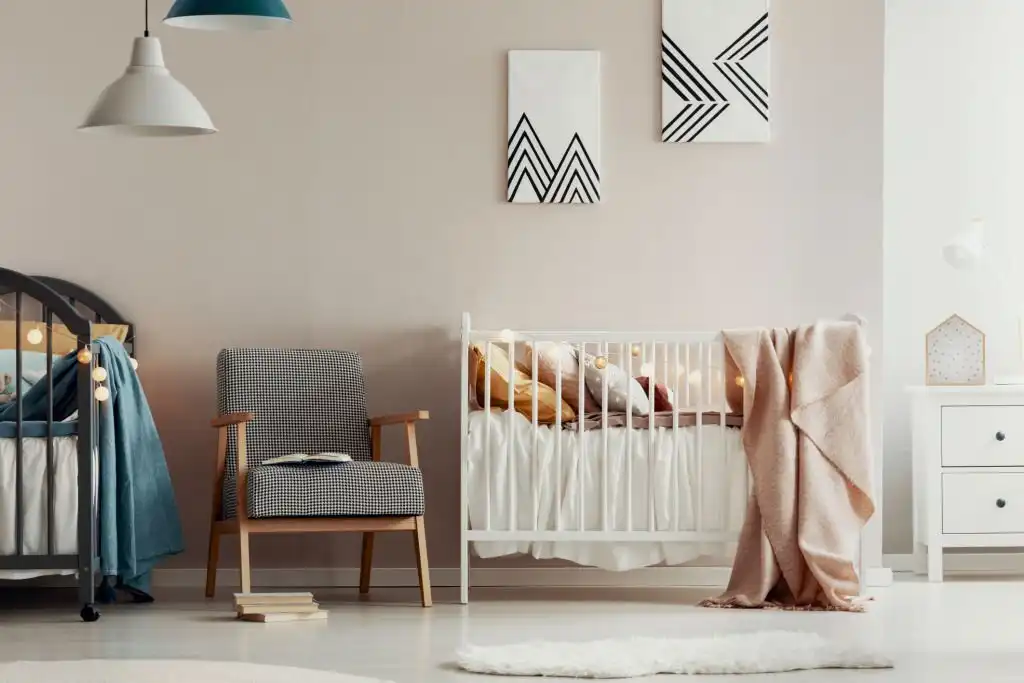 Your baby's nursery will not be complete without a crib. You may need time to decide on the best crib for your baby, so start looking as early as possible.
In addition, the nursery should have a comfortable nursing station and rocking chair.
Baby Safety
The nursery is suitable for your baby but can also be Hazardous. To minimize the chances of any harm coming to your baby, you should ensure that heavy furniture is safely screwed to the wall.
You should also baby-proof the room, covers all electrical sockets and appliances, and use window guards.
Place the crib out of direct sunlight or harsh lighting. A smoke and carbon monoxide detector is another great addition to the nursery.
Get a room thermometer to reduce the risk of overheating in your baby's nursery, leading to sudden infant death syndrome (SIDS).
Storage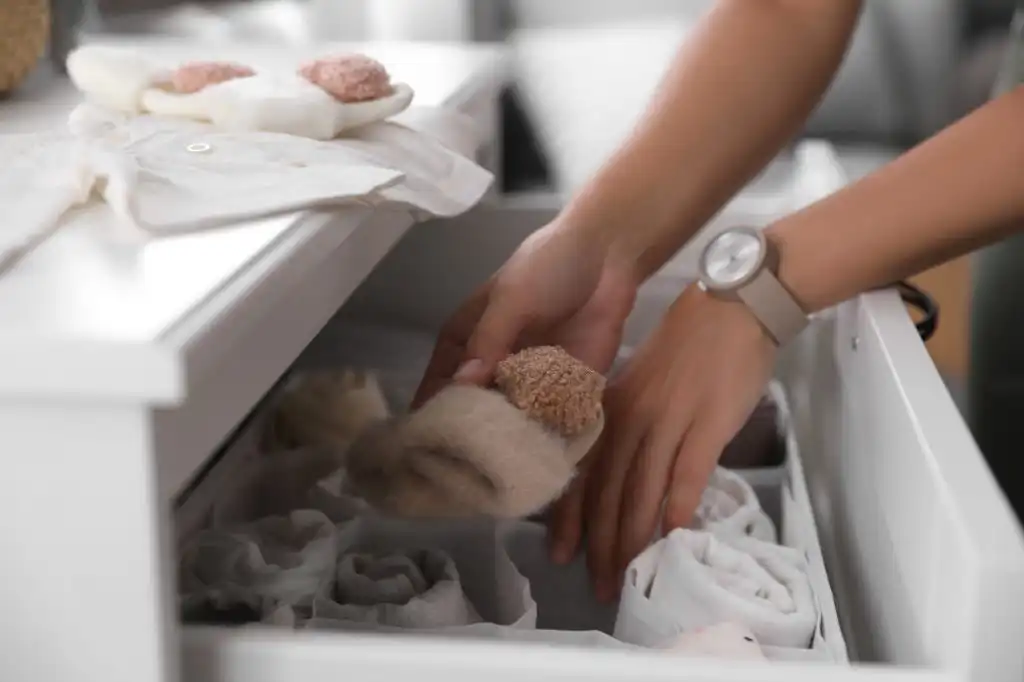 To avoid running out of space in the nursery, it is important to store all the items babies need creatively. When it comes to storage, it is simple for a new parent to become overburdened with baby clothes, diapers, toys, and much other stuff.
Purchase numerous laundry baskets and have shelves created for the nursery in accessible locations to prevent this.
Additionally, identify everything and make an effort to always keep things where they belong to save stress later.
When to start decorating the nursery
Your baby's nursery should ideally be set up by the time you are 36 weeks pregnant. This will give you enough time to work backward and plan for everything starting from 18 weeks.
If you plan to paint or add wallpapers, finish the job at least eight weeks before the baby is due. This will give any potentially toxic fumes time to dissipate before the baby arrives, and the baby won't be in danger.
Decorating a baby room is a complicated task that requires a bit of time. Many new parents struggle with when to start decorating a nursery.
Numerous things must be taken into account before any planning can commence. If you are expecting a baby, starting the process as soon as possible is advisable.
Also Read: Bedroom Nursery Tips: How to Create baby Nursery in Your Bedroom
Verdict on When to start decorating the nursery
In conclusion, there are a few important things to keep in mind when deciding when to start decorating the nursery:
It's important to give yourself enough time to get everything done.
Starting too early can be overwhelming, so finding a happy medium is important.
It's important to keep the nursery calm and relaxing, so avoid anything that might be too stimulating.
With these tips in mind, you should be able to find the perfect time to start decorating the nursery!
FAQs on When to start decorating the nursery
What week should you decorate the nursery?
While waiting until closer to the baby's due date is perfectly acceptable, this timeline will ensure you have plenty of time without rushing. Decide a theme and spending plan by 18–20 weeks.
How far in advance should you paint a nursery?
two years
At least two months before your child's birth, paint the nursery. That gives fumes some time to clear out before your baby gets home.
When should I start setting up baby stuff?
Many expectant parents choose to postpone purchasing baby items until they know the gender of their unborn child.
While this often occurs between 18 and 21 weeks, some individuals learn about it as early as 12 weeks. Of course, you can start shopping for your kid without knowing their gender.
What should I buy during pregnancy?
1. Prenatal Vitamins.
2. Morning Sickness Remedies.
3. A Good Moisturizer.
4. Belly Support Band.
5. Body Pillow.
6. Supportive Bra.
7. Maternity Clothing.
8. Pregnancy Books.