A Comprehensive Guide to Buying Baby Furniture On a Budget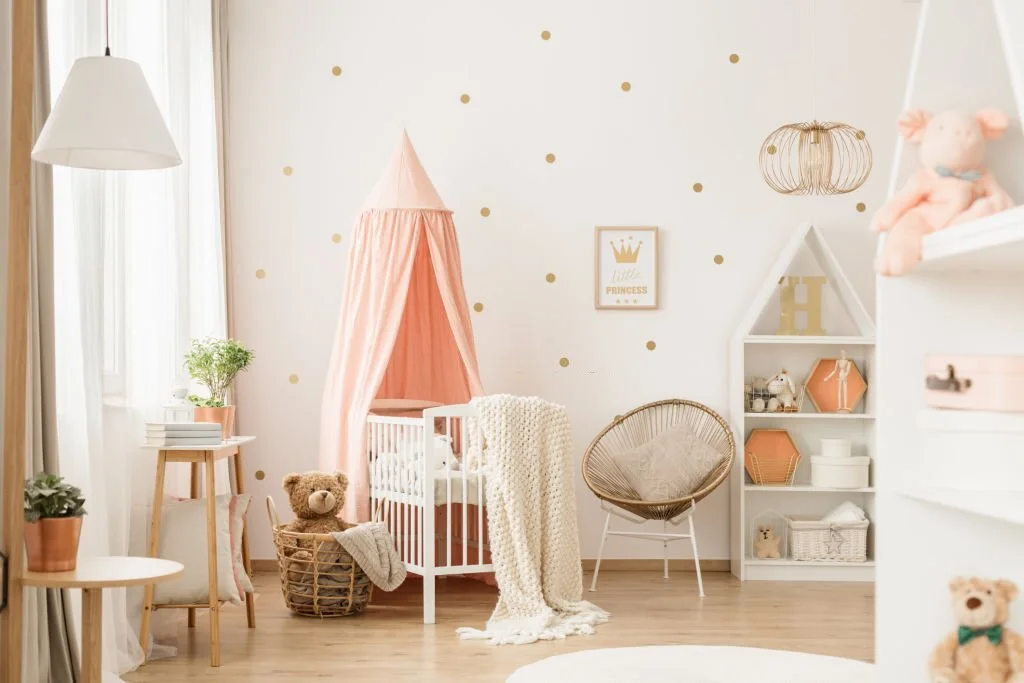 When you become a parent, one of your first tasks is to set up your baby's nursery. Buying baby furniture is a part of that experience. It can be challenging to narrow down what you need for your baby's nursery, so read this baby nursery guide on making the best purchasing decisions for your family!
Plan and research before buying baby furniture.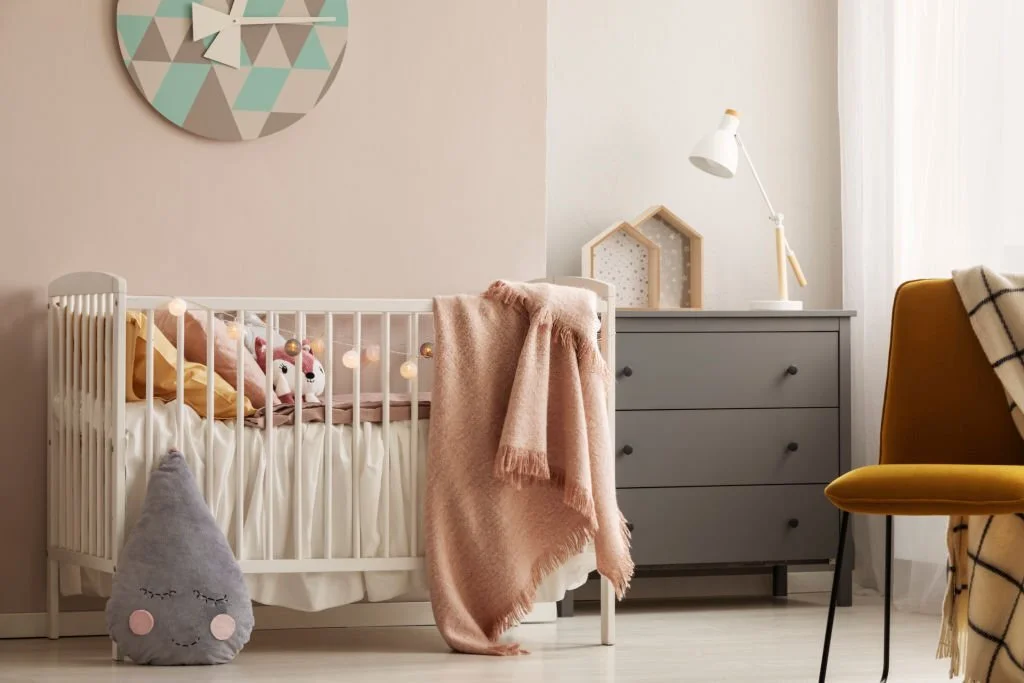 Before you start your nursery decorating adventure, figure out the space you have, the theme, the style you want for your baby's room, and how much money you have.
You should be able to come up with a list of items you want for your baby's nursery. For example, do you want nursery rugs, blackout curtains, or a baby monitor? Do you prefer a convertible crib, and if so, will you need conversion rails? All these factors take center stage in your plans.
Do your homework when designing the layout of your baby's nursery. Make a note of magazines with nursery ideas you like. Look at pictures of other nurseries online to help you decide on a style for your baby's room.
Let's face it: the nursery belongs to you, the parent. You can choose to make a statement with style or keep it simple; your kid won't remember the colors you chose or how you arranged their books.
A small crib is a fantastic alternative to a small room if your baby's nursery is tight on space.
Once you have completed your studies and initial planning for the baby nursery, you may have several great ideas you love. But, before making any purchases, you should ask yourself a few questions first.
Questions to ask before buying
How much space do I have?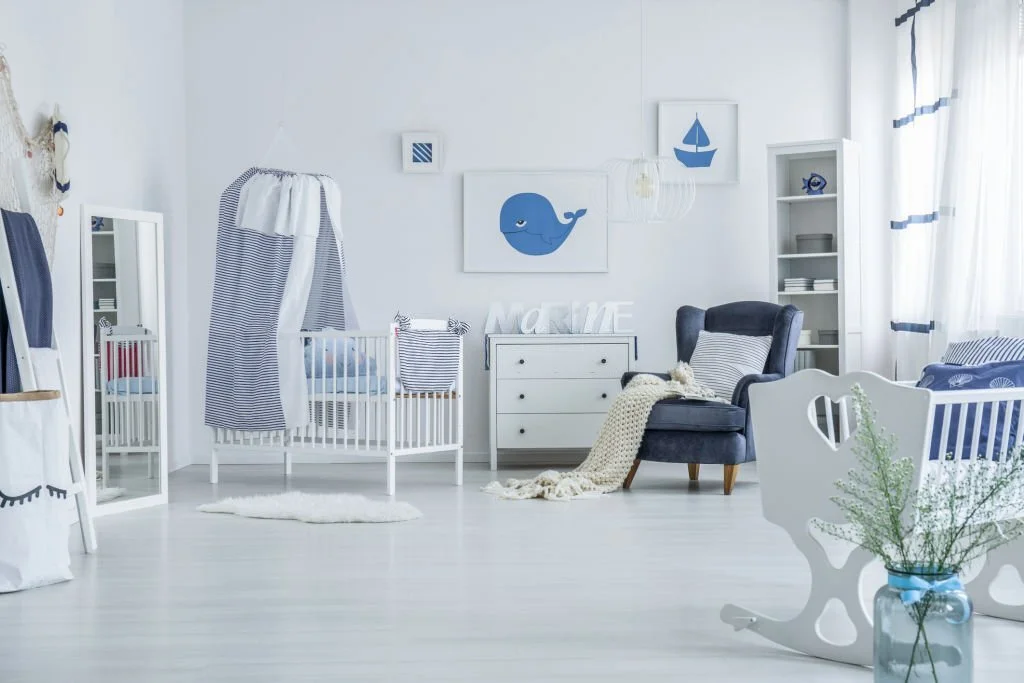 This is one of the most crucial factors to consider when deciding what to buy for your baby's nursery.
Depending on the size of your room, you may be able to fit a tiny, regular, or large crib. This will also help you figure out if you can have a dresser and changing table or if you need to be more selective with which pieces you include.
If there is enough room, you will have greater freedom to store and arrange all the necessities for your infant. But you might need to think outside the box if space is limited. For example, you might want a dresser/changing table combo instead of a separate dresser and changing table.
Your nursery furniture should ideally fit your room comfortably. You don't want the furniture packed so tightly that there is no room for other items.
When putting the finishing touches on your plan, always focus on safety. As a result, you must:
Keep the furnishings away from any heat sources, especially the crib.
Avoid positioning the crib too close to any windows, doors, electrical cords, light switches, or vents.
Do not overstuff the space with furniture and other items.
Keep cords and outlets covered and out of your child's reach.
Make sure the crib is set back from the other nursery decor(once your child is mobile, they might use this furniture to escape)
Only a few steps you may take to ensure your child is secure while in the nursery are listed above.
What parts are genuinely required now that space and safety have been established?
What furniture do I need for a nursery?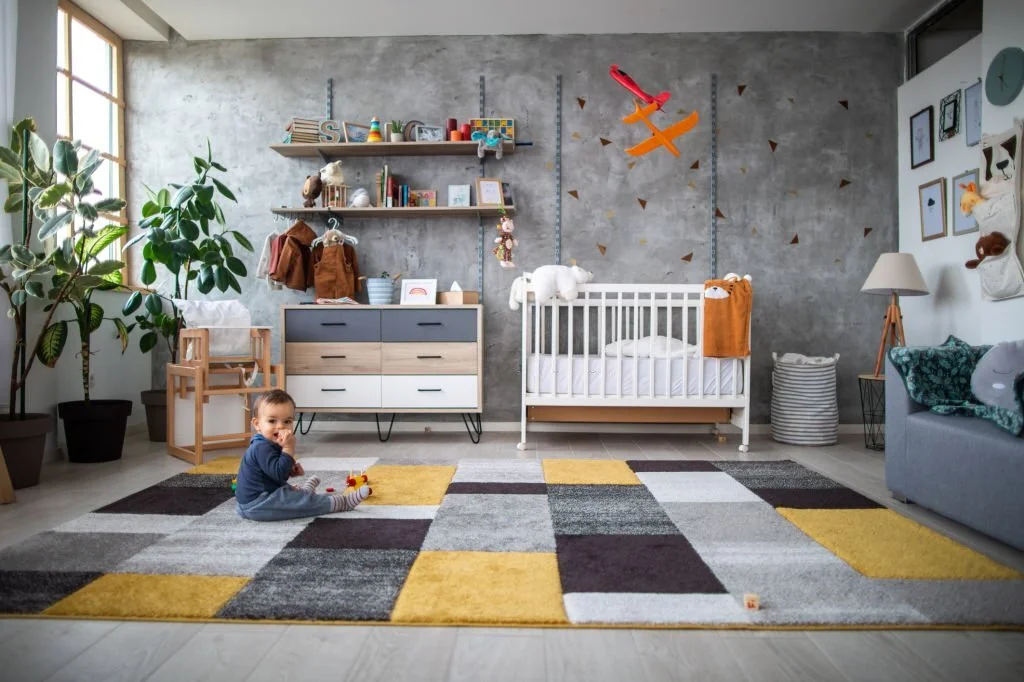 Since the products you buy for your child also heavily depend on your family's budget, this question may be challenging to answer.
Having stated that most nurseries have the following fundamental items:
A rocking chair or glider
Closest/place to hang clothes
When should you start buying nursery furniture?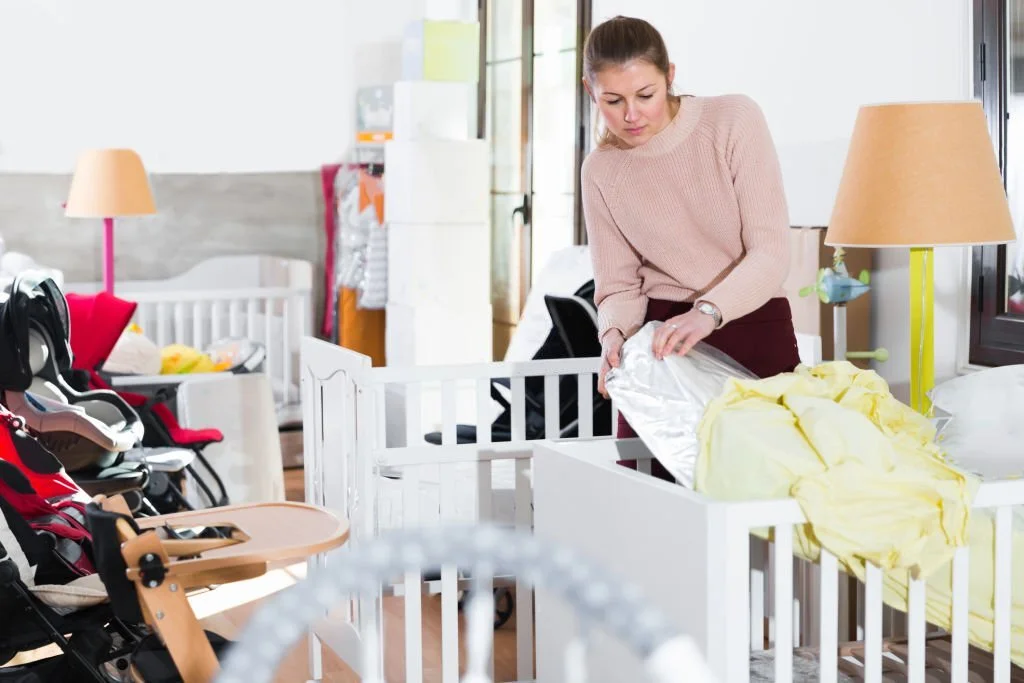 If you're expecting a baby, you may be wondering when is the best time to start buying nursery furniture. While there's no right or wrong answer, there are a few things to keep in mind that can help you make the best decision for your situation.
First, consider the size of your room. If the space is small, you may want to wait to buy larger items like a crib, full-size bed, or changing table until you know they will fit comfortably in your nursery. You can always buy smaller items like clothes hangers and picture frames in advance.
Second, think about your budget. Nursery furniture can be expensive, so it's important to save money to ensure you can afford everything you need. Start by listing the items you need and researching each item's average cost. Also, set a budget for extra nappies and creams, so there are no nasty surprises later on.
How much should you spend on nursery furniture?
When setting up a nursery, you must buy furniture items such as a crib, dresser, and changing table. You may also consider adding a glider or rocker to the mix. The question then becomes, how much should you spend on nursery furniture?
There are a few things to keep in mind when making your decision. First, you will want to consider the quality of the furniture. You will also want to consider how long you plan to use the furniture. If you plan on using it for many children, you may want to spend a bit more on pieces that will last.
Generally, you can expect to spend between $500 and $1,500 on nursery furniture. This is a rough estimate; you may spend more or less depending on your specific needs and wants.
How to choose nursery furniture
There are many factors to consider when choosing nursery furniture. Some parents prefer to buy all new furniture, while others prefer to use some of the items they already have. A budget is often a deciding factor, as is the amount of space available in the nursery.
Here are a few things to keep in mind when choosing nursery furniture:
Safety is the number one priority. Make sure that any furniture you choose meets safety standards. In Australia, approximately 6% of all injuries to children between birth and three years old are caused by nursery furniture. This number jumps to 19% (or almost one in five) in the first year of life.
Choose furniture that is versatile and can grow with your child. For example, a crib can be used as a toddler bed and a changing table as a dresser.
Think about the future. If you plan on having more children, you may want to choose furniture that can be used for multiple babies.
Keeping these things in mind allows you to narrow your choices and find the perfect furniture for your nursery.
Do I need a large closet?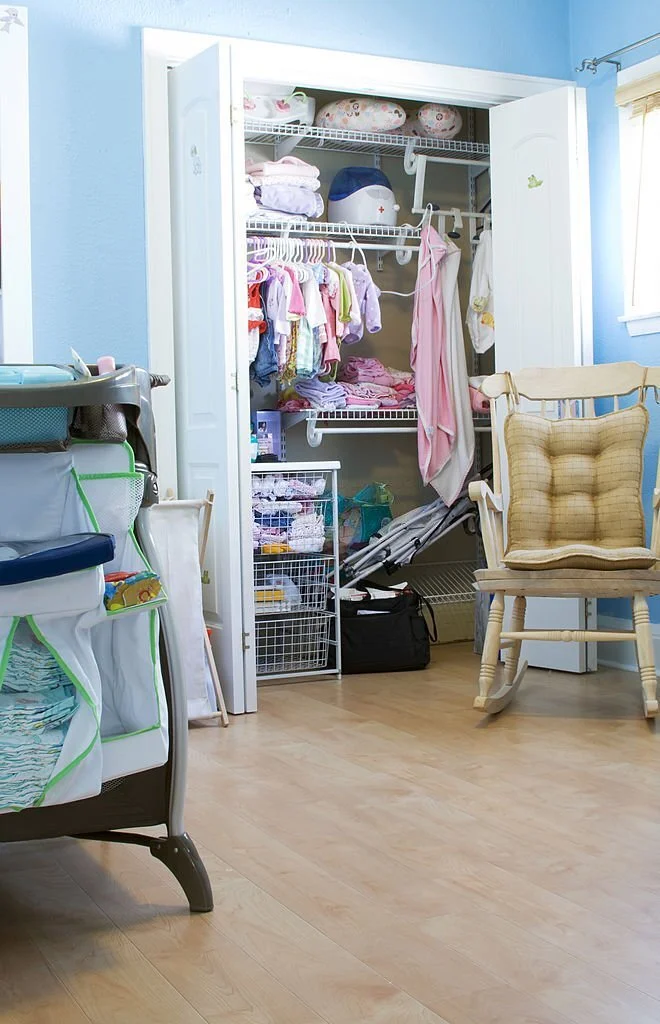 Another thing to take into account when choosing nursery furniture is closet space. Your child's essentials may appear relatively small, but you'd be shocked at how much room their tiny clothes, toys, and other accessories occupy.
It's wonderful news if the room has a walk-in or a sizable closet; you generally don't need to worry if everything will fit.
If you don't have a lot of closet space, you might want to consider buying an armoire. Typically, this kind of furniture features drawers, shelves, and a place to hang clothes.
An armoire is a good investment that will last your child well into their teen years and beyond. They're fantastic if you want more than one child because each can inherit a high-quality piece from you.
Should I get the furniture to grow with?
Furniture damage is probably not something you give much thought to when your infant is small. However, your opinion is likely to change in a few years.
As the baby grows and becomes more curious, they may start exploring their artistic and acrobatic abilities, which can sometimes damage nursery furniture.
Most parents lack the resources to replace furnishings every few months. This is why spending money on high-quality furniture with a reliable structural design is crucial. For instance, cabinet doors with sturdy hinges handle or knobs that a young child cannot simply pop off.
Consider purchasing drawers with strengthened corners and glides that won't easily come off their tracks after frequent use.
Higher-quality furniture is generally more expensive, especially for a baby's nursery. However, while planning your budget for everything you'll need, you'll feel more at ease knowing that you have sturdy components that will last.
verdict on baby furniture buying guide
In conclusion, you will need a few key pieces of furniture for the nursery. A crib is the most important, followed by a changing table and a glider or rocker.
You will also need a dresser for storage and a nightlight for safe sleep. With these essential pieces of furniture, you will be well to creating a beautiful and functional nursery for your new arrival.