Safari Nursery Ideas: How to Create a Jungle-Themed Nursery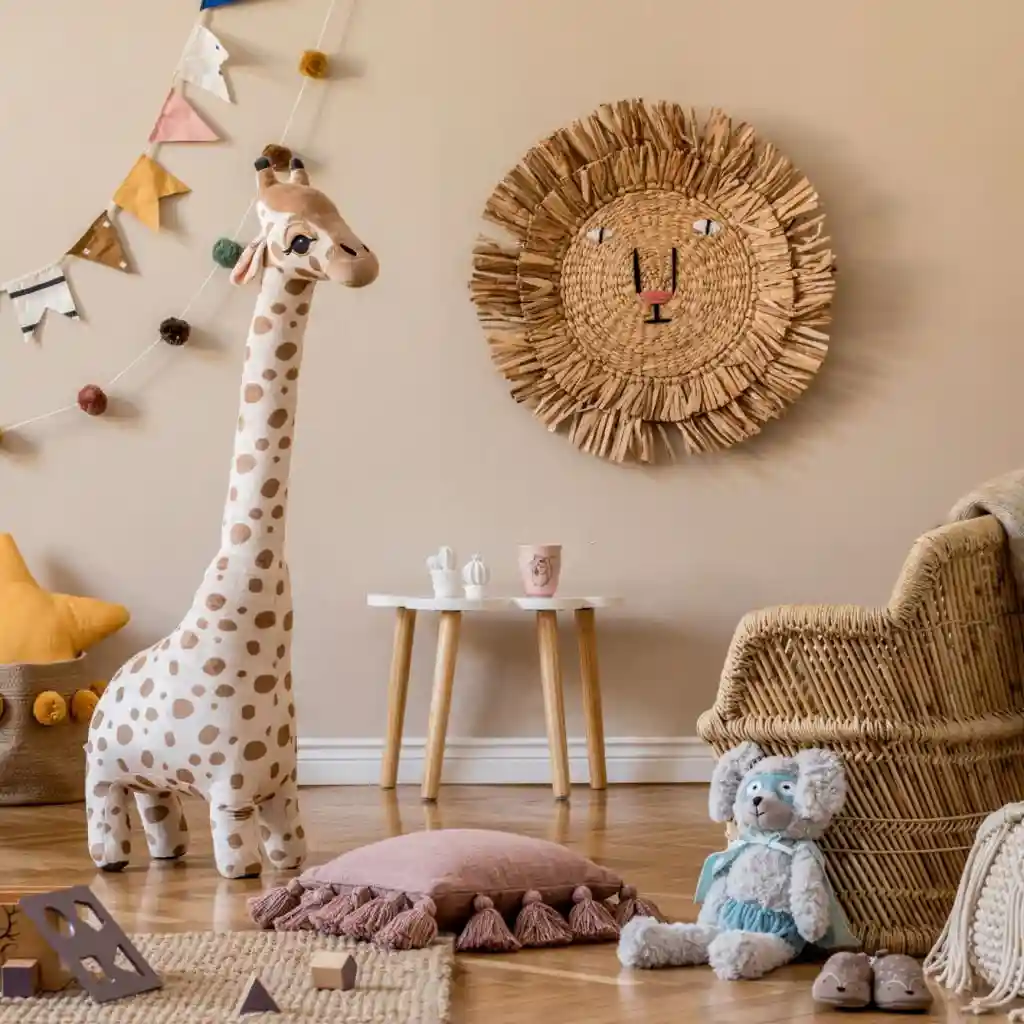 Are you having a baby? Consider bumping things up with these lovely details if you are thinking about creating an animal-themed safari nursery.
There are various ways to design a stunning safari-themed room for your child, whether you go all out or make subtle hints with things like an elephant wall painting or a cot sheet with a giraffe print. Here are a few of our favorite safari-themed nursery design concepts.
Monochrome safari nursery wallpaper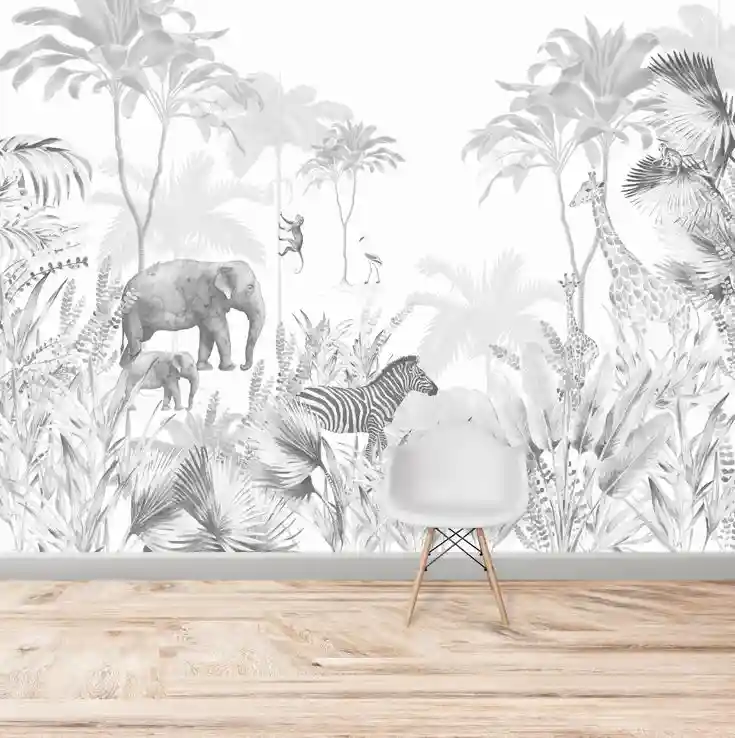 If you choose a busy safari-print nursery wallpaper in black and white, the room will have a sophisticated and timeless feel.
Dancing animals rug safari nursery decor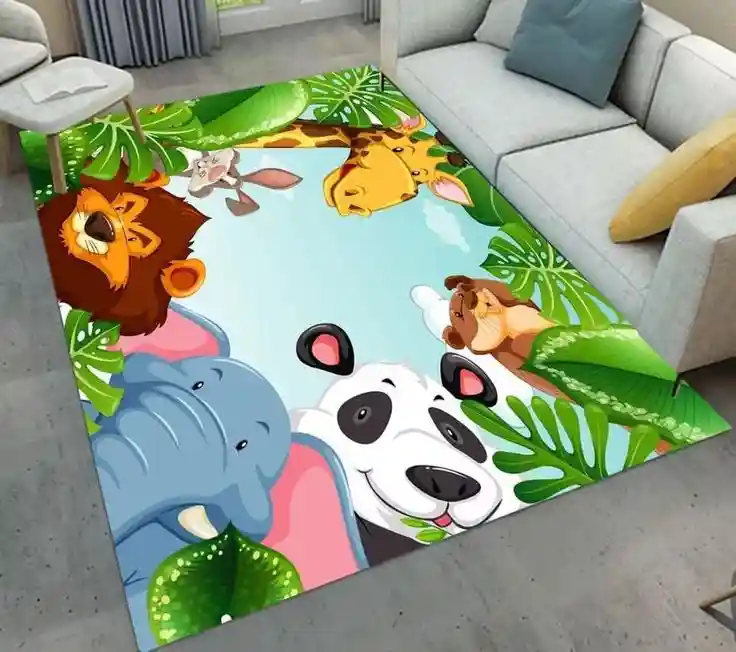 A mid-century modern safari animal rug is ideal for an elegant nursery because it is on theme without being corny.
Black & white safari nursery prints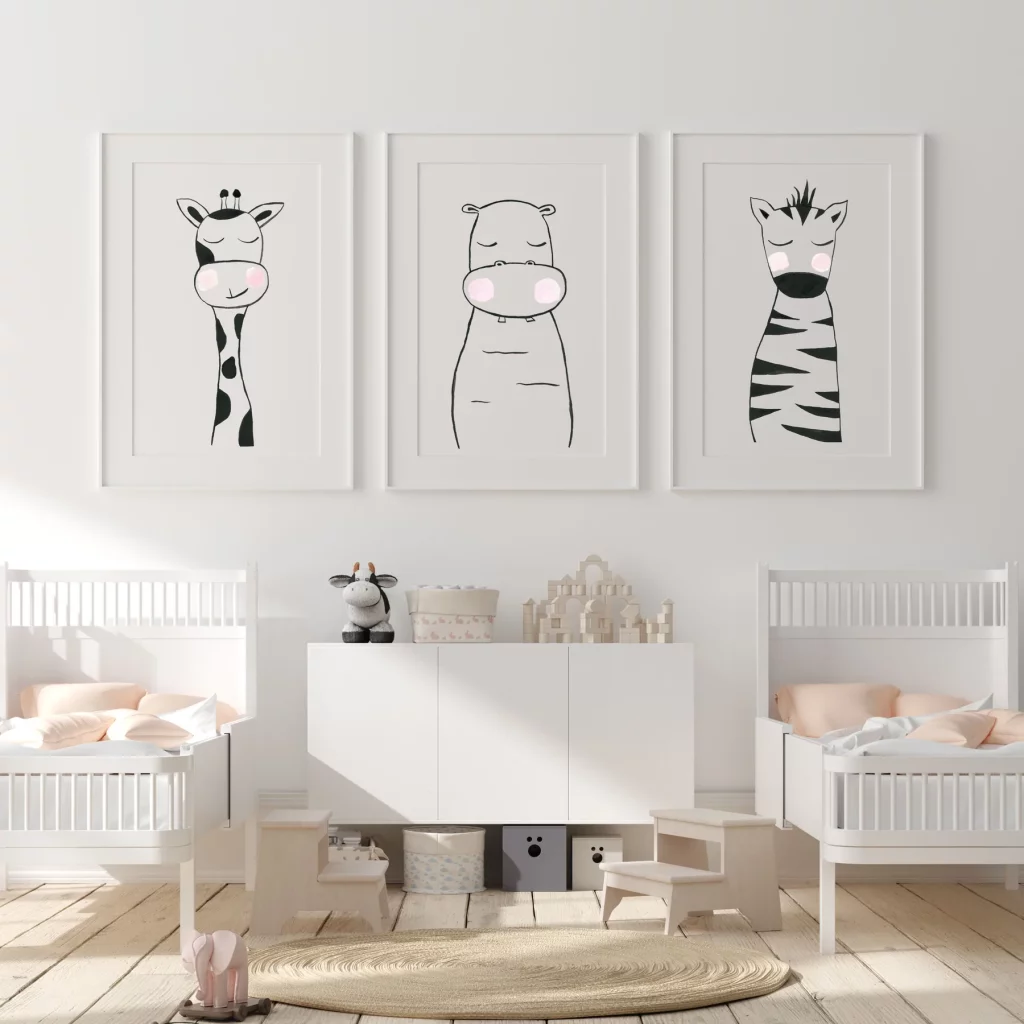 Although safari animals are typically colorful, black and white can work just as well in a baby's jungle-themed room. On the background of the tribal print, this monochromatic animal wall painting stands out.
Faux taxidermy safari nursery decor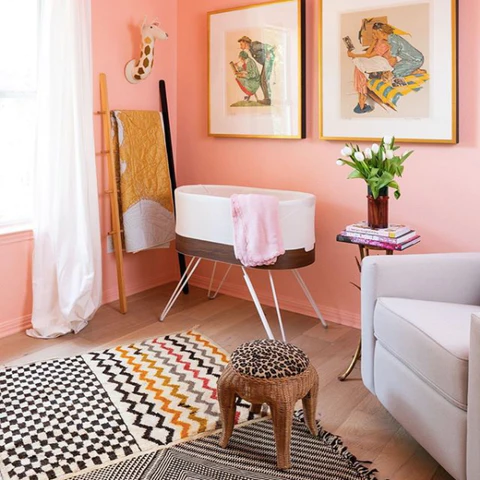 A soft giraffe head creates fun for your safari-themed baby room. The taxidermy-inspired decor is a fun modern trend to incorporate into any nursery.
Flower crown safari nursery prints and decor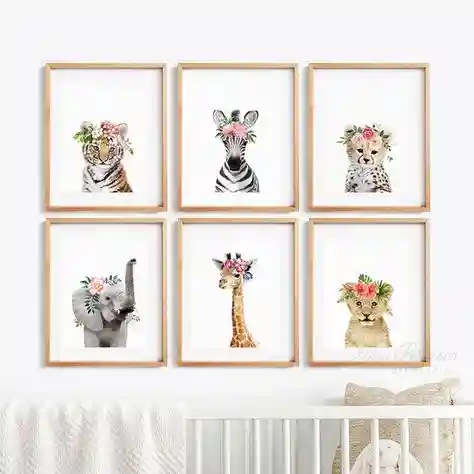 On Etsy and Amazon, there are many interesting safari-themed wall art possibilities. Still, if you plan a girlie nursery, these jungle animals wearing flower crowns are just too adorable to pass up.
Safari nursery blushing bears rug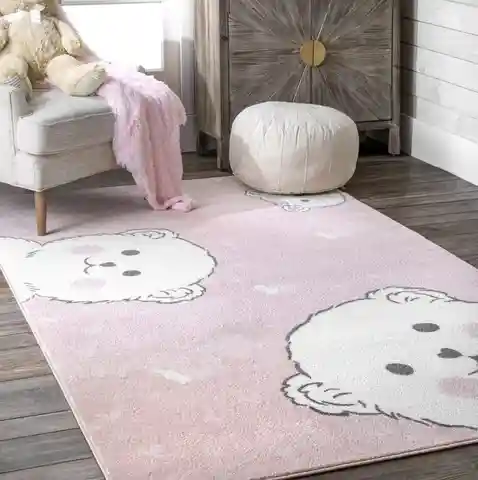 Another pretty accent for your nursery's dainty safari theme! The amiable bears add a pleasant finishing touch to the nursery's animal theme, and the soft pink color is attractive and neutral.
Safari nursery mat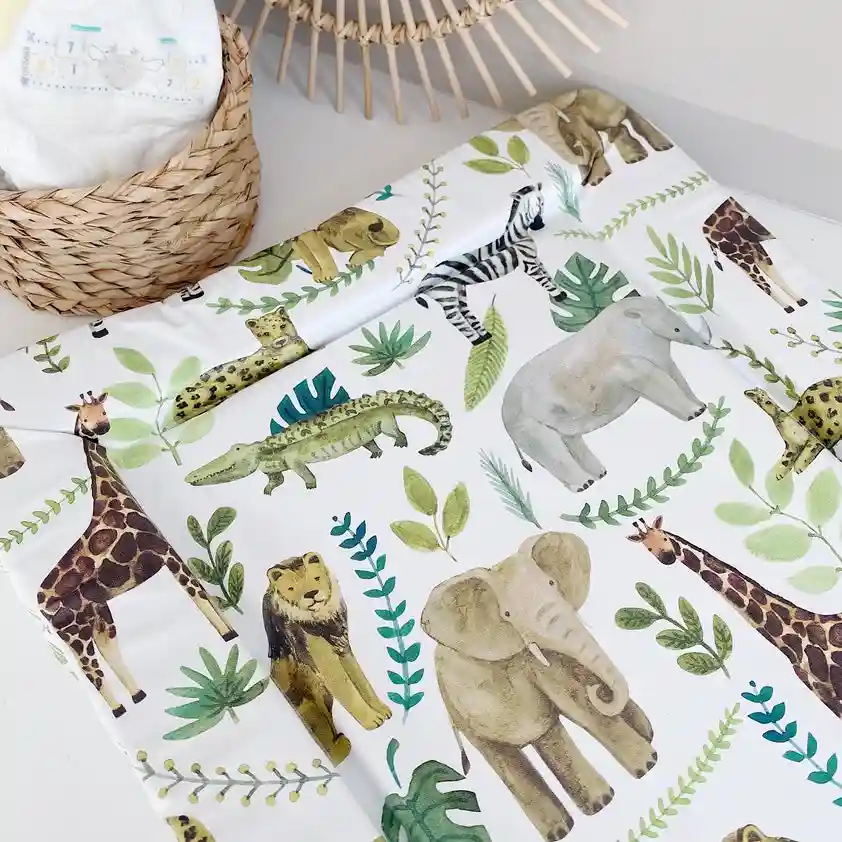 Baby will adore a comfy, soft play mat with a bright safari animal motif for tummy time. To add boho flair, add fringe!
Safari nursery animal nameplate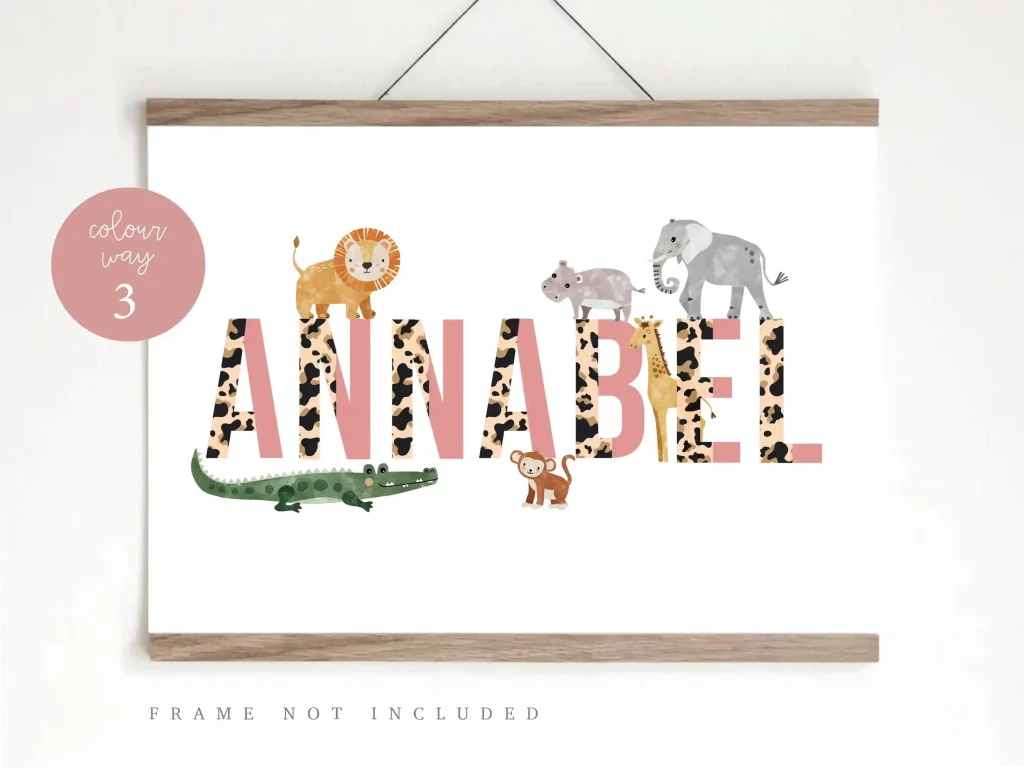 Without a name or monogram sign, what baby's nursery would be complete? The handmade giraffe nameplate is the perfect finishing touch for a contemporary nursery with a safari theme.
Jungle safari nursery neutral wall art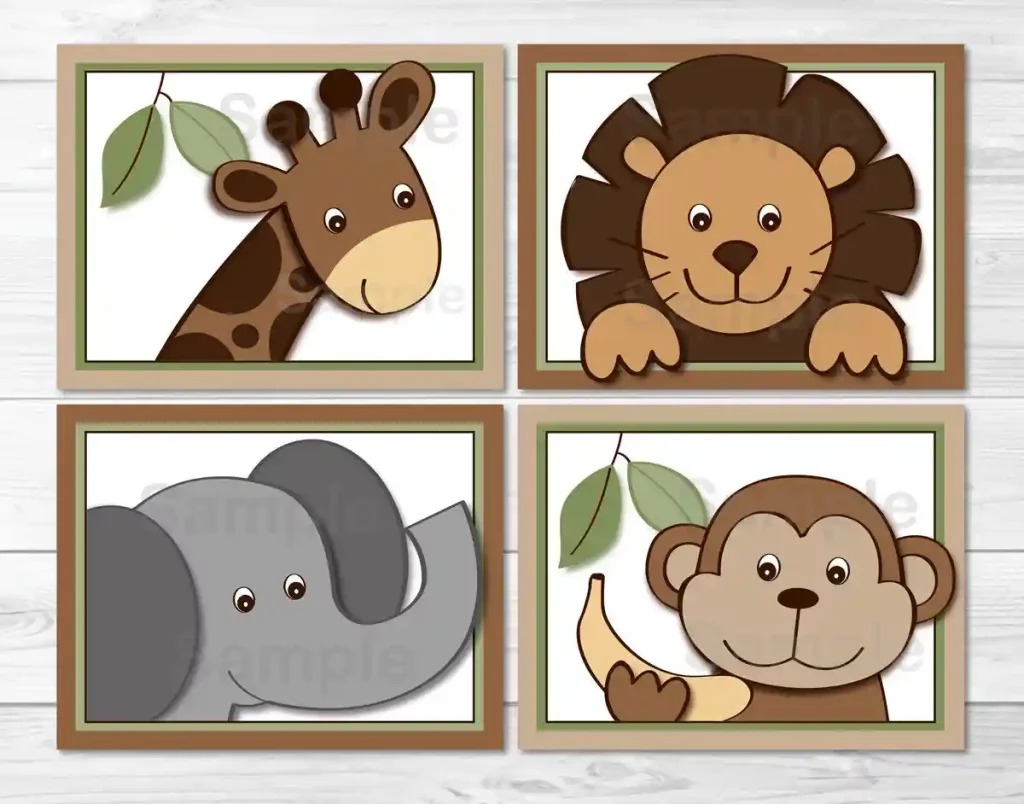 Any infant room with a safari theme would benefit from this series's earthy tones and straightforward designs.
Safari nursery cot sheet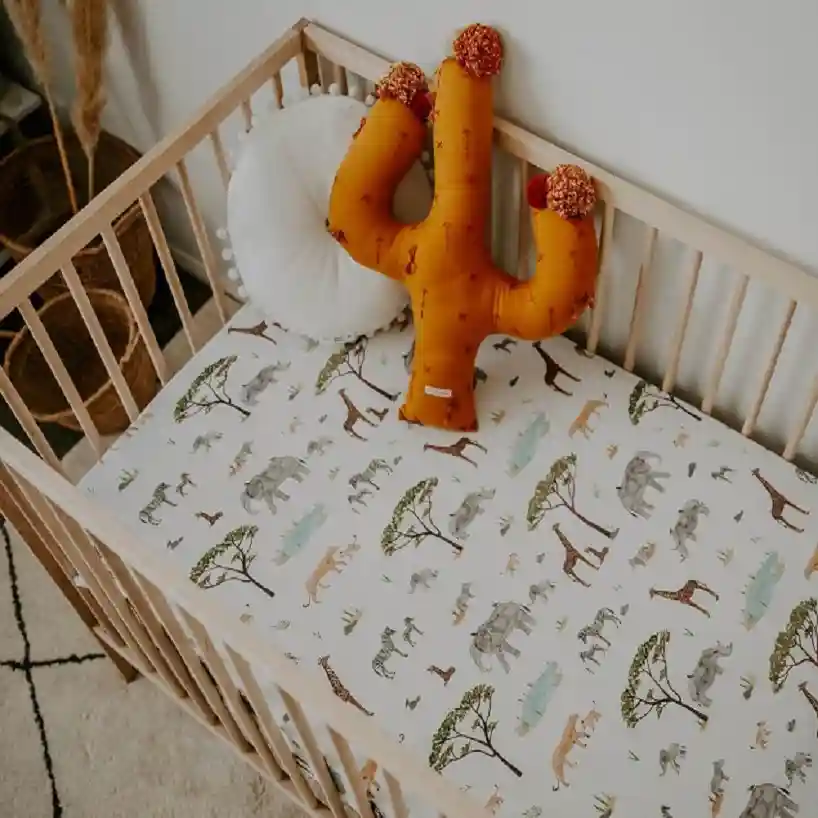 Personalized baby bedding is usually a great addition, but these safari creatures are a particularly unique way to carry the safari nursery motif across the entire space. Additionally, it will make the ideal background for gorgeous, dreamy newborn photos.
Safari nursery animal mobile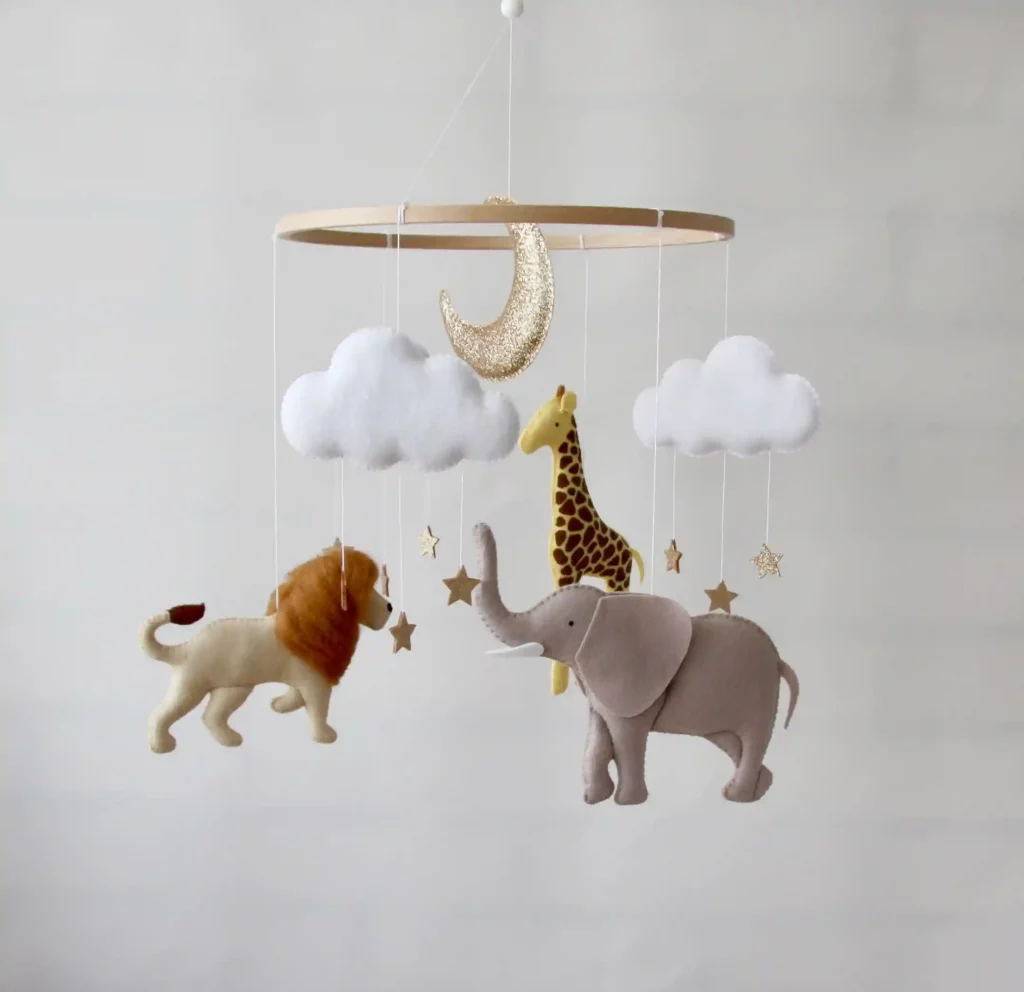 With this beautiful baby room accessory, the baby will fall asleep while watching delicate safari animals dance over the crib.
Safari nursery giraffe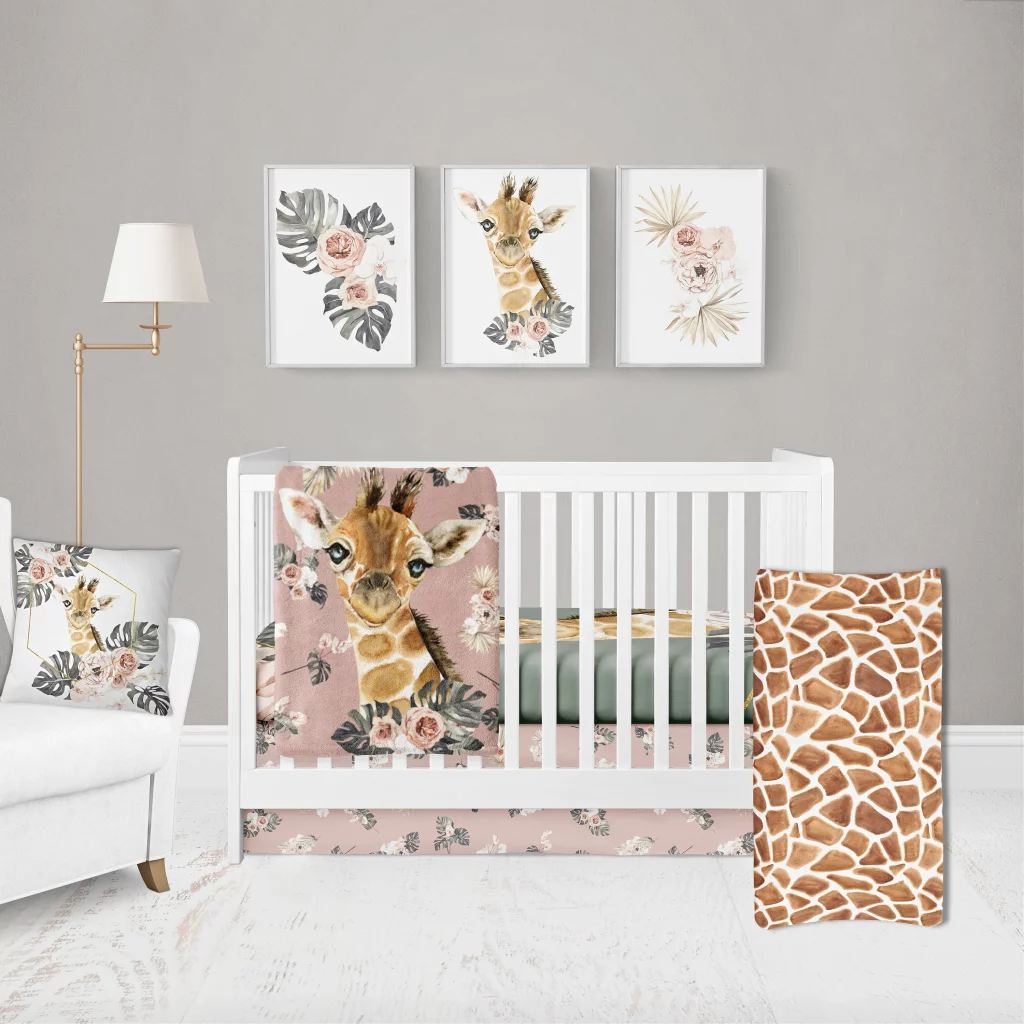 Use a large, upright stuffed animal to tie the jungle safari concept together. It will give interest and humor to the area. As Baby develops, taking pictures of them next to this guy would be a sweet way to document special occasions.
Safari nursery growth chart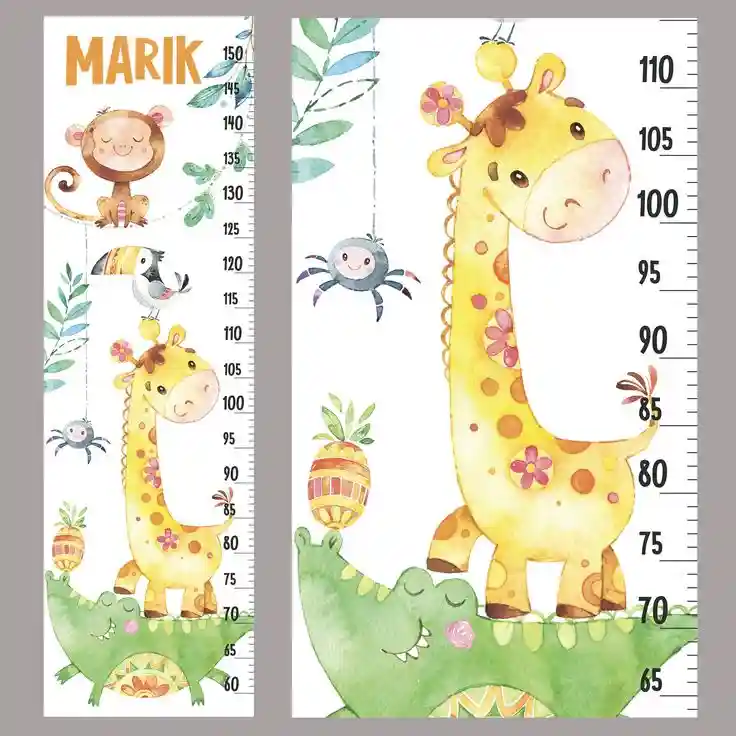 Instead of writing the baby's height on the wall, think about using a portable, prominent ruler that fits your safari nursery decor and can be moved wherever.
Nursery safari paper art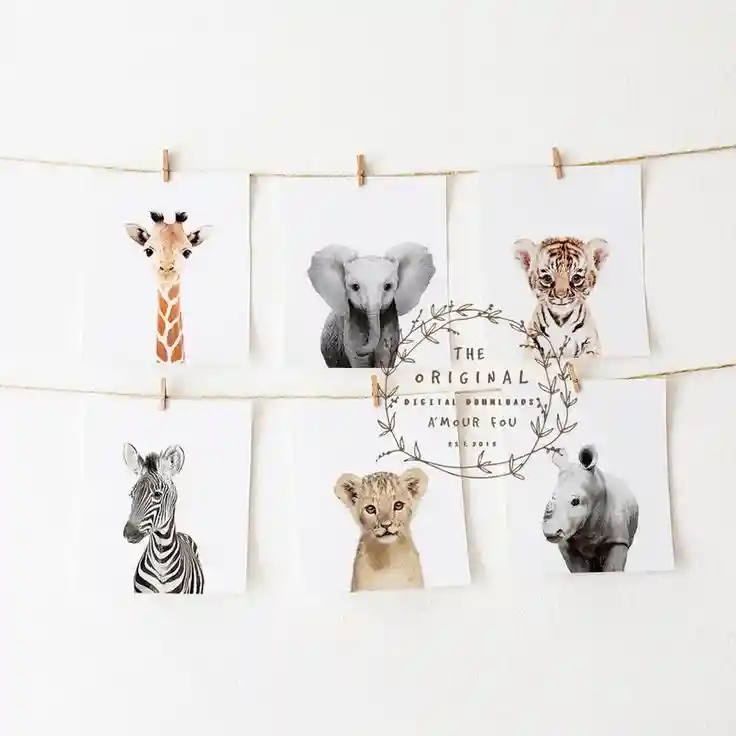 Adding a vibrant splash of color will charm and make you happy. These paper cutout pieces from Mitty and Wilf are so adorable. Nursery wall art can take many different forms.
Go all Out with your safari nursery theme!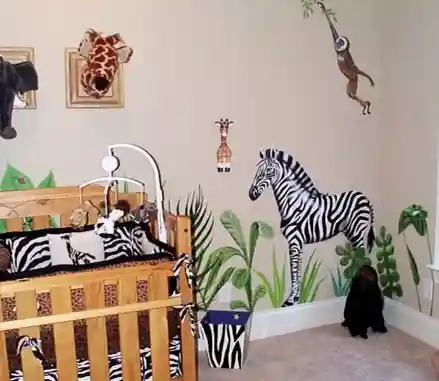 We applaud this mother for paying attention to every last detail when designing her safari nursery.
Every element of this nursery successfully executes the safari nursery concept, from the banana leaf wallpaper and potted plants to the abundance of rattan and wicker and the felt animal heads. For information on where to shop, view the Instagram original post.
Safari nursery hippo rocker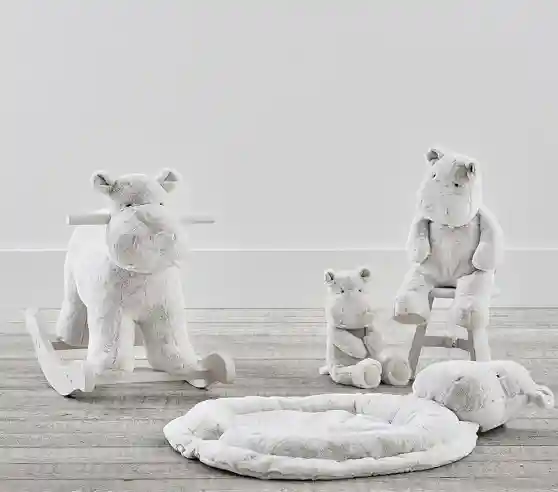 A contemporary classic, the Pottery Barn Kids animal rocker. Every baby's room may have one because they come in many designs and hues, but the hippo is our top selection for an animal safari nursery.
Verdict
If you're looking for safari nursery ideas, this article has 16 great options. Choose from various colors and patterns to create a fun and unique space for your little one.
Also Read: 5 Things to Consider When Choosing a Glider or Rocker
What makes a good nursery setting?
A Warm and Comfortable Setting
A child's first experience outside the home and their parents' tender care is frequently in nursery or preschool.
It would help if you felt you could interact and work with the classroom teachers to help your child develop social skills.
How can I make my nursery successful?
It boils down to two key components: successful marketing and ensuring your facility offers the best possible child care.
Once you've built a solid name, you'll discover that your parents will handle word-of-mouth advertising.