How to Choose the Perfect Rug for Your Nursery: A Comprehensive Guide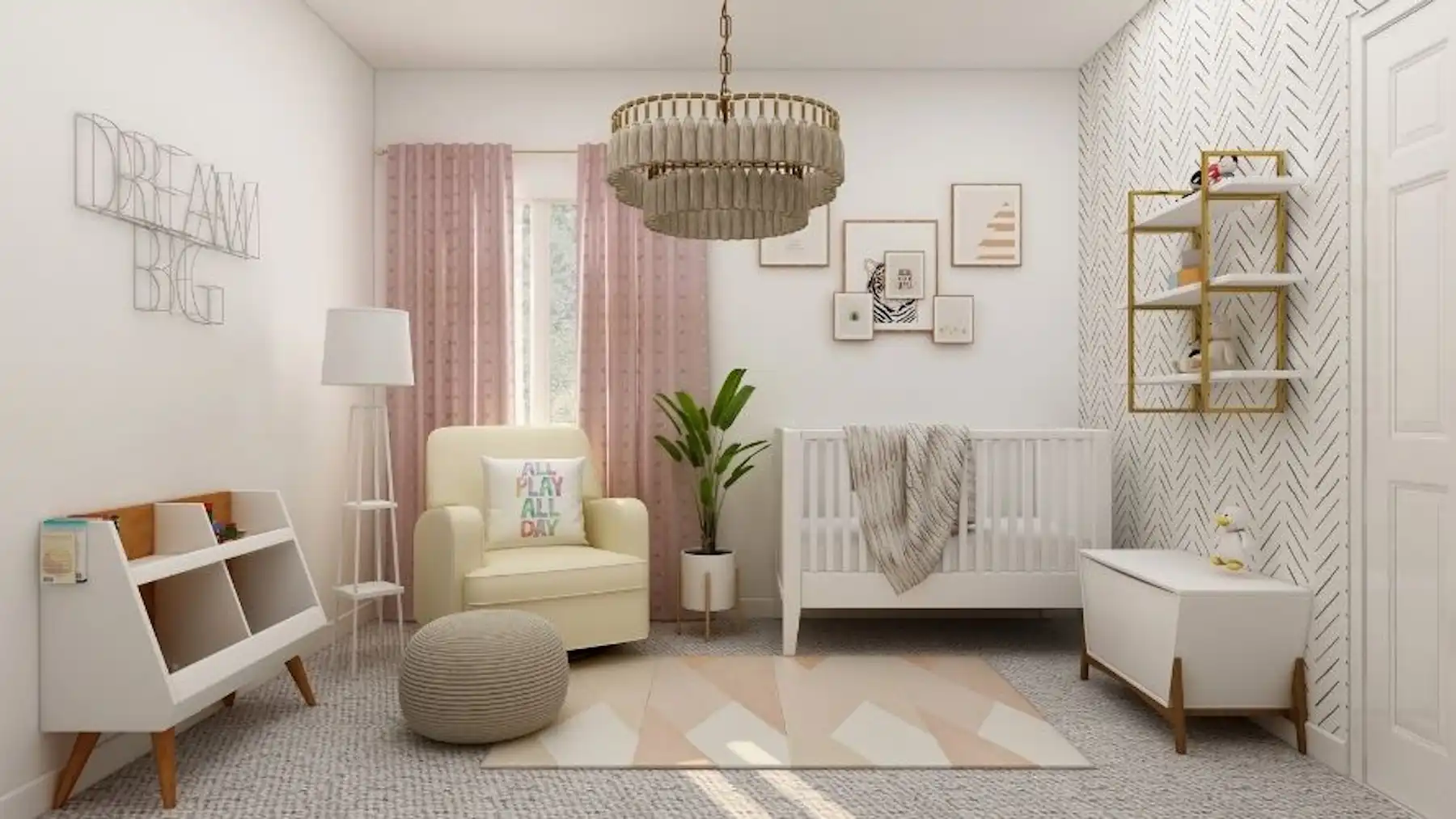 Many parents contact me for advice on picking a rug for the nursery. Finding the best rugs for a baby nursery that correctly complements the furniture arrangement might be challenging because the nursery is often the smallest room in the house.
Additionally, how do you even know what size to search for? Should it be suspended in the center of the floor? If you already have a carpet, what then? These are all good questions, and I'll address them all and more below!
Carpet Size.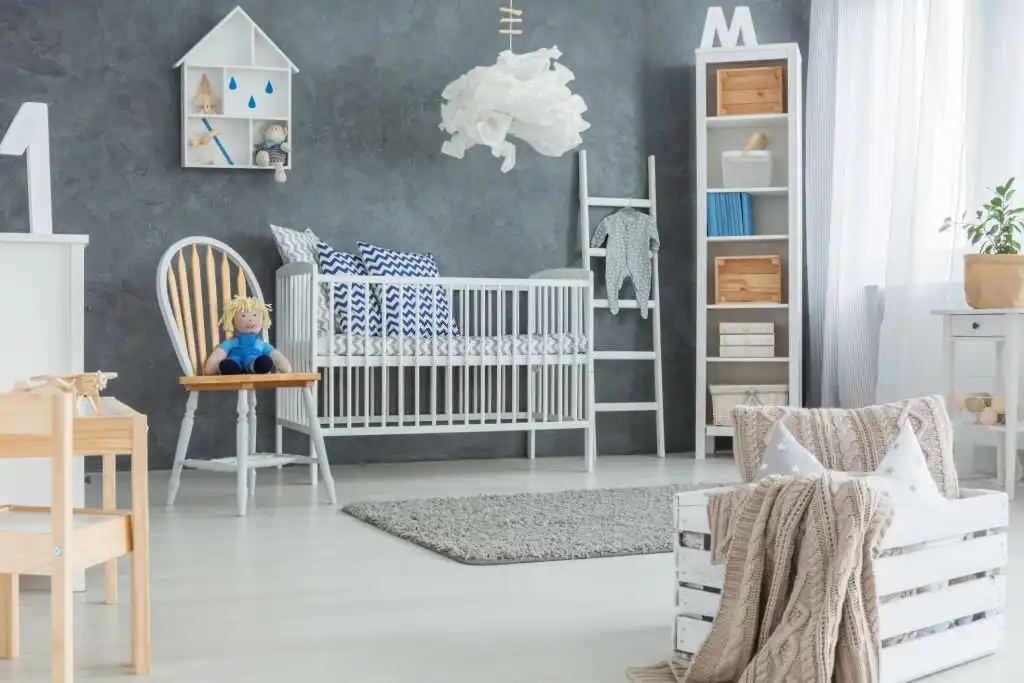 For a rug, you should generally stick with the larger size. Small rugs, such as those that measure 4 by 6 or 5 by 8, are typical for nurseries, but they can divide the space and make it appear smaller.
A larger rug that covers more floor space is preferable to give the room a more coherent appearance. Even if the rug is so big that it needs to fit underneath some of the furniture, it is OK. Although most rugs are rectangular, a nursery round rug can also be used.
Carpet versus wood.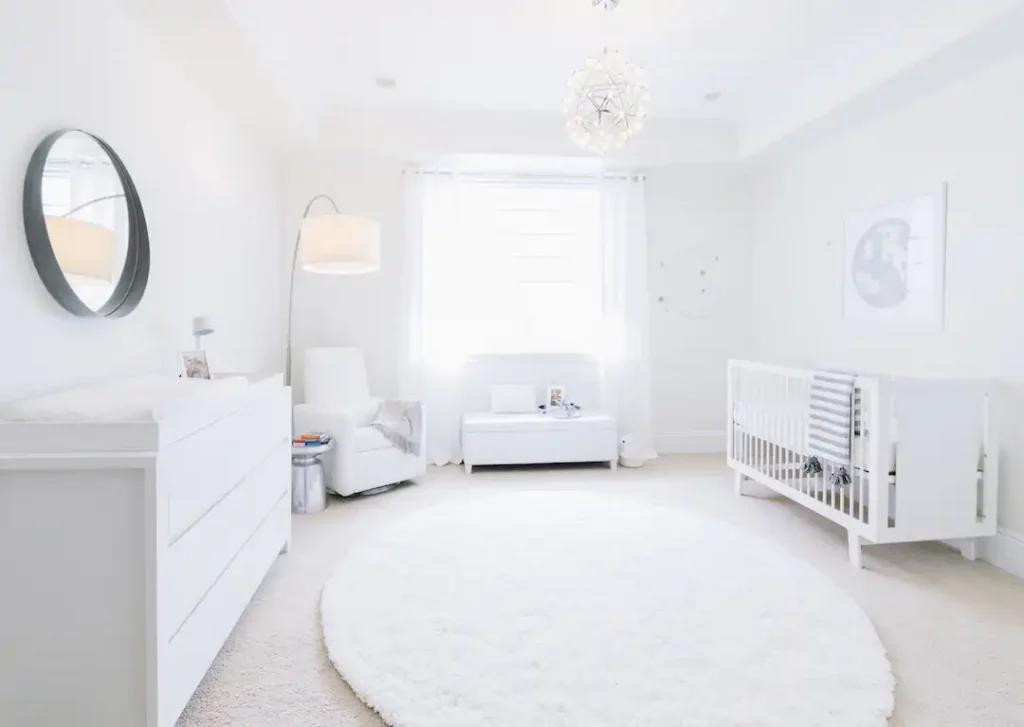 It is OK to place rugs on top of carpet, especially in a nursery where you are creating a barrier between the infant and the expensive carpet you purchased.
You may use just about any rug on top of a thin carpet, such as a Berber. You could need a thicker rug with a body if it's thick and plush so it won't wrinkle. You can buy rug tape around the edges of the rug that doesn't stay put. You're in luck if you have hard flooring. Just make sure you include a rug pad to prevent slipping.
Content.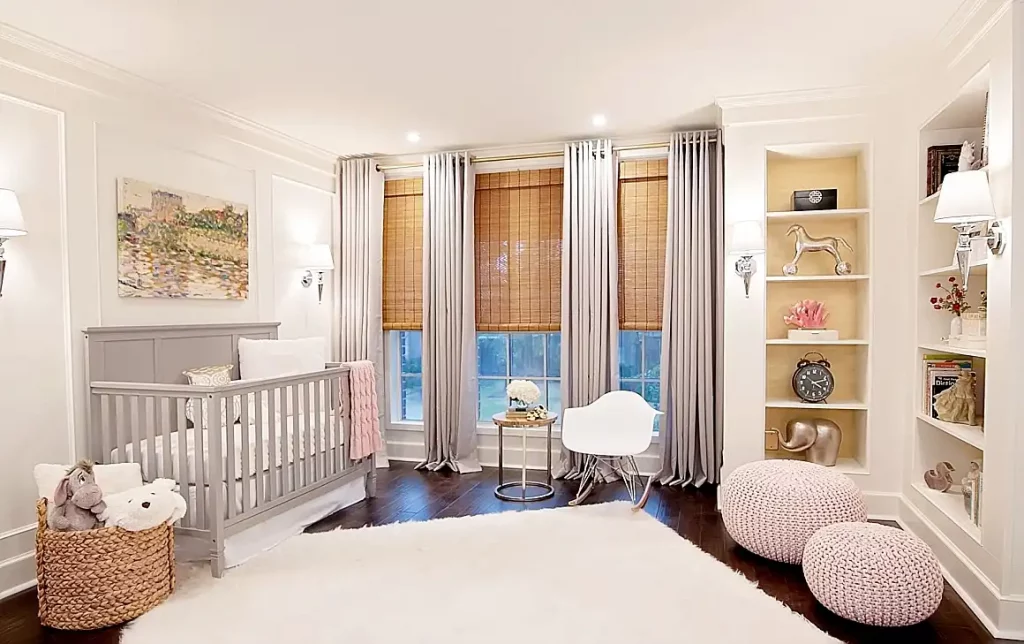 There are so many rugs to choose from these days that it might be challenging to narrow down your search. I advise my clients to avoid materials like jute or sisal since they will be scratchy and rigid.
A cotton is an excellent option because it is soft and free of synthetic fibers, but it could be more challenging to clean. Rugs made of polyester are fantastic since they are cheap and simple to clean. 
Still, they do include synthetic fibers that could potentially be off-gas. Another excellent option is bamboo, which is soft and simple to maintain but may be expensive.
Pattern.
The sky's the limit in terms of pattern and design for a nursery. The Southwestern and Aztec styles are still quite popular. When you browse, remember that the rug is like a work of art for your floor.
The nursery can benefit from having a rug with a pattern because it will help cover stains (which you will get). By putting the rug at an angle, you may experiment with patterns and give the room a different look.
Cleaning.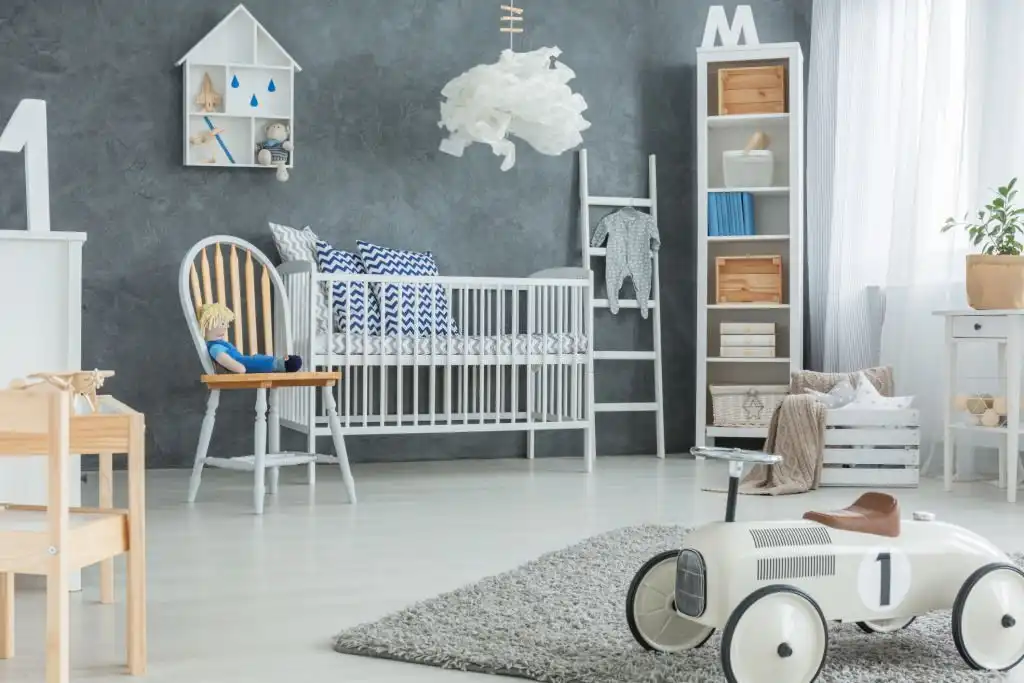 As previously mentioned, patterned polyester-based rugs will be the simplest to clean. Still, a brand-new, great trend is also on the rise providing Machine-washable carpets!
Two brands, in particular, are excelling at this, and I'm excited to see how the trend develops. The company Lorena Canals almost invented the field, and its rugs are incredibly soft and entirely machine washable. Ruggable also offers a great selection of bigger, more "adult-style" carpets.
Layering.
Are you having trouble picking just one rug? You may obtain two! A fantastic technique to add interest and different textures to a space is by layering rugs.
I've worked on a few concepts where we'll utilize a giant rug and then overlay on a smaller rug in a completely different texture and color to break things up, like a sheepskin or something comparable. There are countless alternatives!
Also Read: 18 Truly Beautiful Blue Nursery Ideas
Verdict
In conclusion, choosing the perfect children's rug for your nursery is important. There are many factors to consider, such as the size of the room, the type of flooring, the type of furniture, and the overall style of the nursery. If you take the time to consider all of these factors, you will find the perfect rug for your baby's nursery.
Can you put a rug over the carpet in the nursery?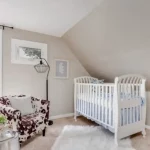 If you opt to layer a rug on top of your carpet, be mindful of texture and mix things up.
Choose a luxurious rug if you have Berber or a tight-weave, low-pile carpet. Opt for a low-pile mat if your carpet is on the fuzzy side.
Are new rugs safe for babies?
Volatile organic compounds (VOCs) are present in the adhesives, glue strips, and rug pads of new carpeting.
These chemicals — including formaldehyde — evaporate into the air, causing fumes that can irritate eyes, nose, and throat and trigger headaches.
Can babies crawl on a jute rug?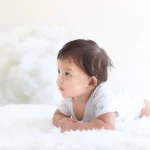 Fiber needs to be soft to be touchable. However, a silk rug is slippery. If a baby crawls on the rug and their palms slip, they can hurt their chin or worse.
A jute fiber rug, which is harsh, can get scratchy and hurt the knee and palms of crawling babies.
Are wool rugs suitable for the nursery?
"I always encourage parents to select wool rugs for their nursery, regardless of the colours, themes, or design style,"
What is a safe rug material?
When searching for rug brands, opting for those that work with renewable natural materials like wool, cotton, and bamboo is best.
It is best to avoid synthetic materials like polypropylene, nylon, and polyester, as they each require many chemicals for production and sustainability.