16 Neutral Nursery Ideas That Will Work For Baby Boys Or Girls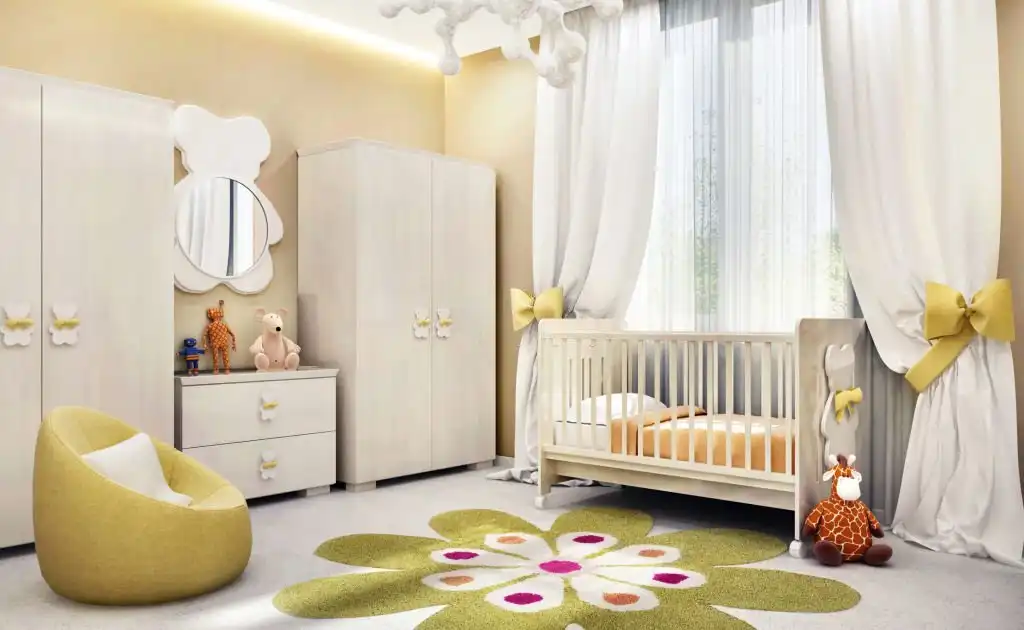 Introduction to gender neutral nursery themes
Decorating a nursery in neutral colors is a stunning way to create a tranquil atmosphere for the baby. Whether you're "Team Green" waiting to find out the baby's sex or prefer a less gendered or themed approach to decorating, there are plenty of ideas for decorating a nursery neutrally.
Choose a simplistic and elegant color scheme, select the elements most important to you, and design a baby's room that everyone will adore.
Neutral nursery theme with subtle '70s vibes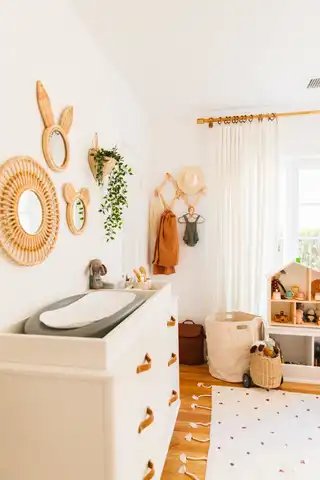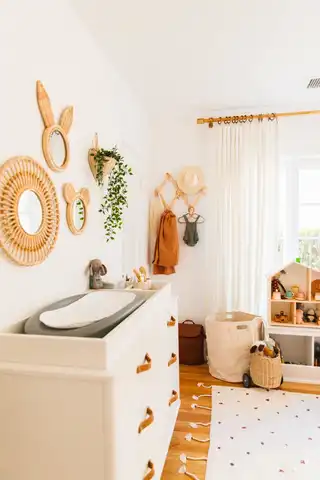 The stunning neutral nursery is vibrant without using loud colors or overt embellishments. Warm neutrals and a vintage vibe draw the eye in, while vibrant flora, unexpected accessories (like a guitar!), and cheery earth tones complete the room.
Bunny loves neutral nursery ideas.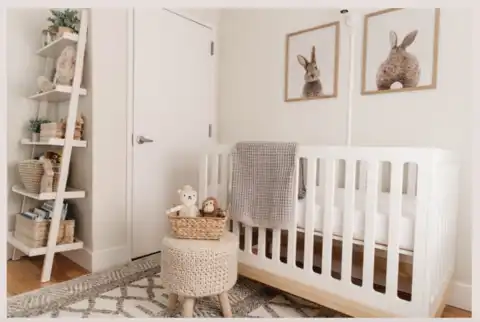 Popular choices for neutral baby rooms include animal themes. They can be carried out loudly and gently, like a lion's roar or a rabbit's tail. An otherwise fairly industrial-feeling area is given a soft touch with the addition of rabbit prints to a nursery that is otherwise monochromatic. This creates a stylish nursery that encourages extra lovely dreams.
Light & breezy neutral nursery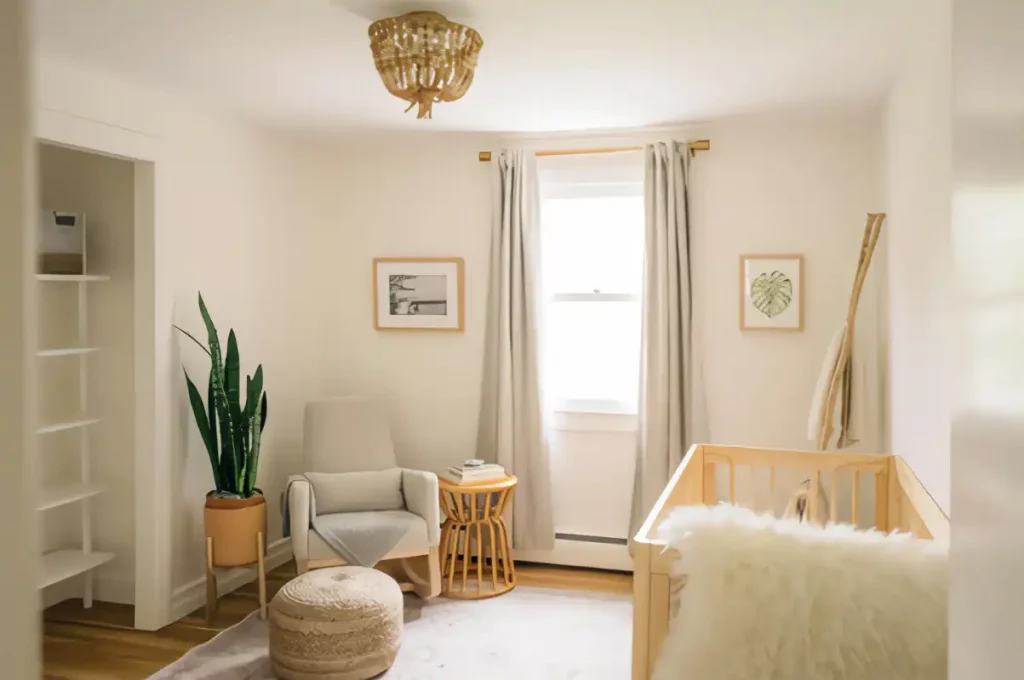 This gender-neutral nursery's eye-pleasing beach photography posters, beaded chandelier, and an assortment of wool and wood tones provide a mellow ambiance for Baby.
Bright white neutral nursery ideas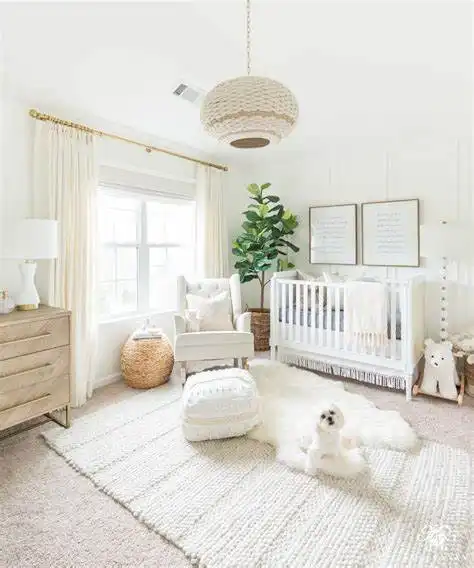 The all-white decor is the way to go when attempting to create a neutral, tidy infant nursery. With its combination of whites and creams, this room is a haven for Baby to learn, develop, and hopefully get lots of rest.
Patterned neutral nursery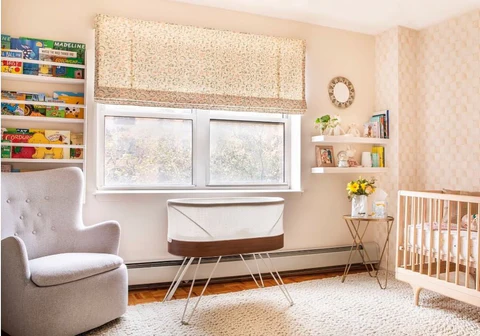 Neutral colors can be attractive too! This is demonstrated by the beautifully designed nursery decor that successfully mixes different patterns with a limited color palette. The result is cozy, comforting, and enticing – ideal for any baby boy or girl.
Lightly-themed neutral nursery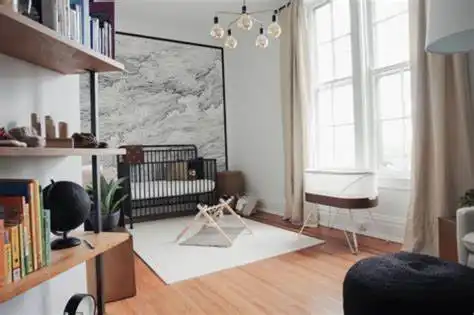 With only a touch of color, this elegant gender-neutral nursery makes a statement. The mother who created this design used subtle images of planes and the sky to hint at her child's name.
Old school neutral nursery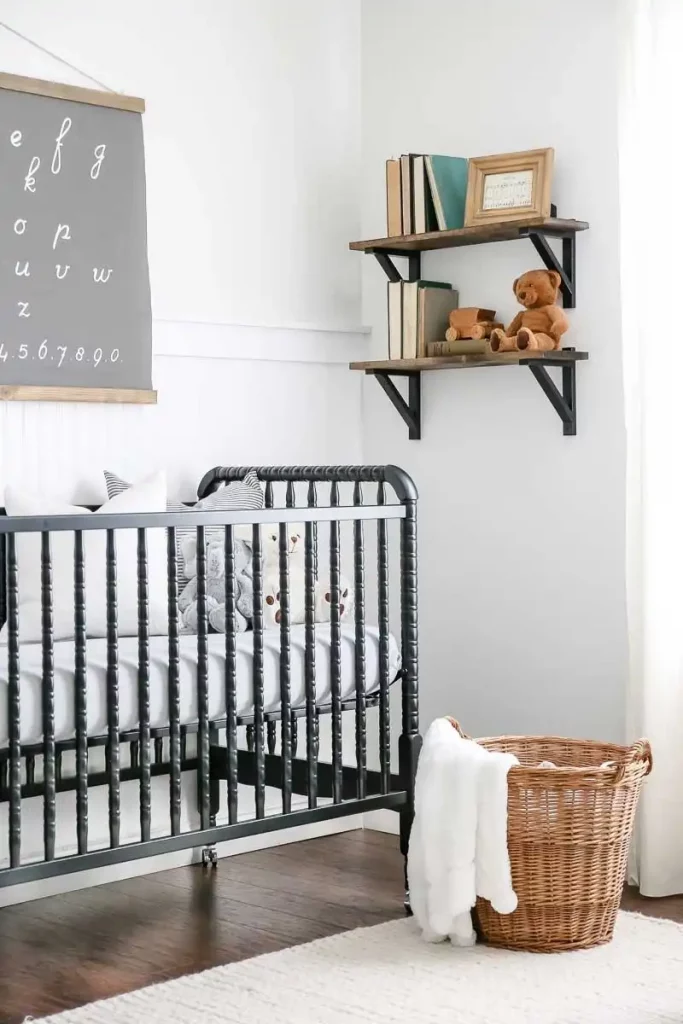 This white infant room has an antique-style black cot, hardwood floors, and a poster-style ABC hanging above the bed.
Wooden accents in a neutral nursery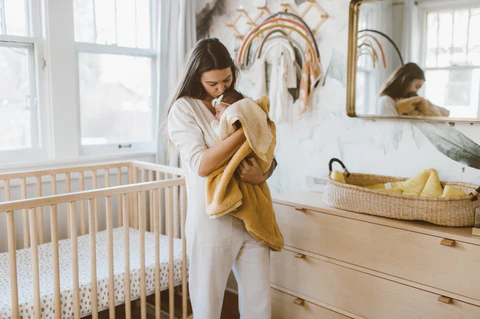 Light wood furniture is a terrific place to start when designing a neutral nursery. The nursery is completed with earthy wallpaper, yellow or beige blankets, and crib sheets.
Black & white & chic all-over neutral nursery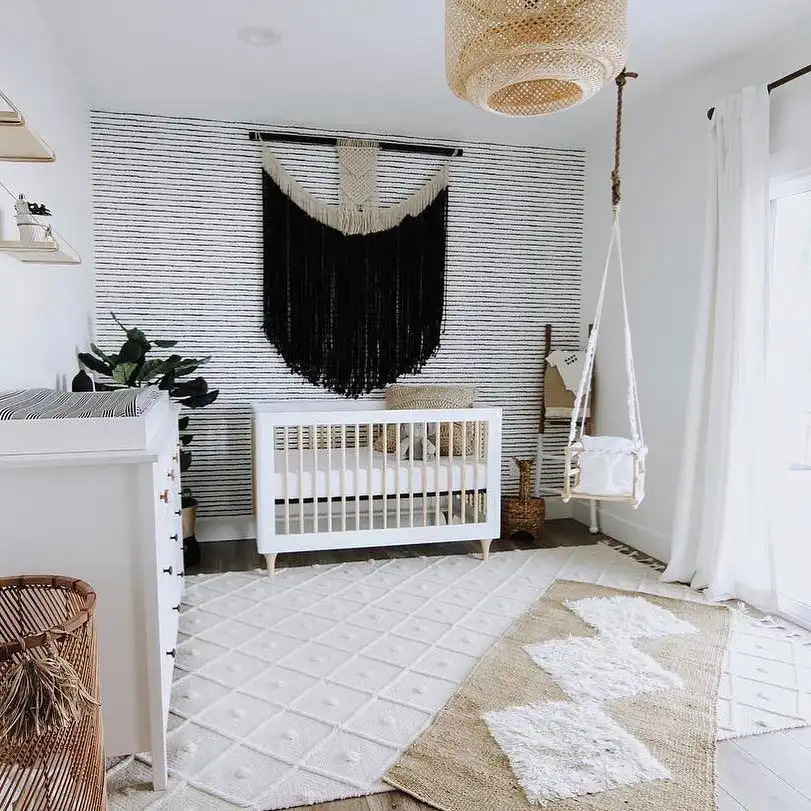 Whimsical wallpaper in one color paired with gray and beechwood furniture? Advantageous for parents looking for ideas for a neutral nursery. To continue the concept, decorate with black picture frames and black-and-white curtains.
Touch of femininity in a neutral nursery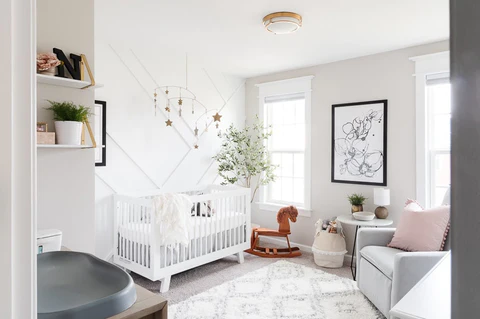 subtle and pretty girly details can be effortlessly integrated into a white and grey nursery. The oversized blush pillow, the pot of flowers, and the monochrome floral print on the wall are all great examples. The versatile star mobile would be perfect for a boy or a girl.
Coastal calm neutral nursery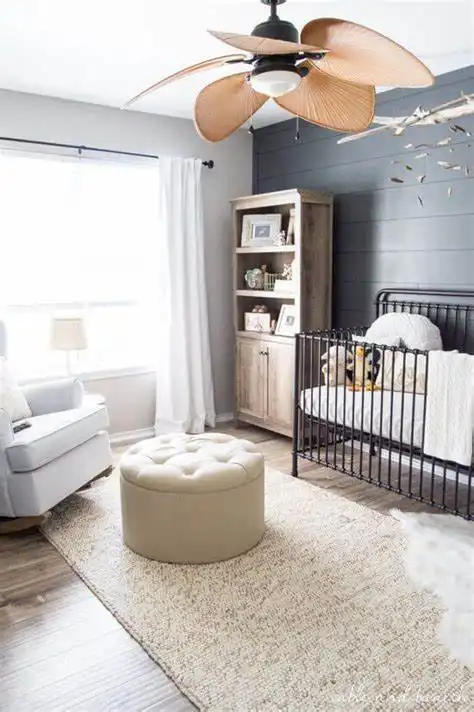 How about the ceiling fan with a vacation theme? A beachy rug, sandy colors, and a mobile that resembles driftwood above the cot create a chic coastal atmosphere ideal for a baby boy or girl.
Shades of color in a neutral nursery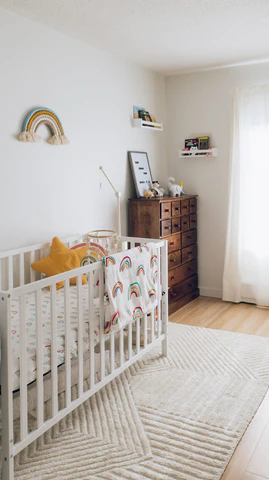 You don't have to use any color in your monochromatic nursery decor! This baby nursery is kept cheery and attractive by earthy rainbows without being overpowering or excessively vivid and striking.
Light white neutral nursery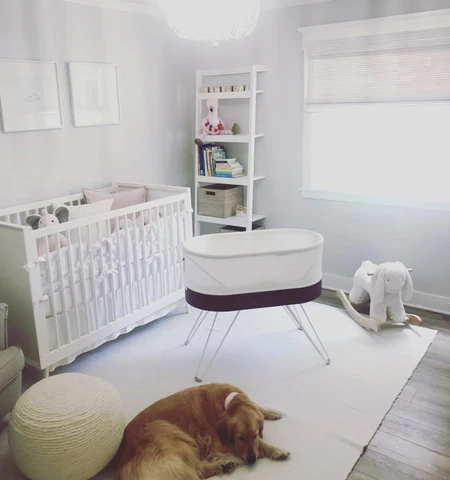 The lack of color can occasionally make a powerful message! White paint covers the entire wall in this space, giving it a light, airy, fresh, and tidy appearance.
Bold monochrome neutral nursery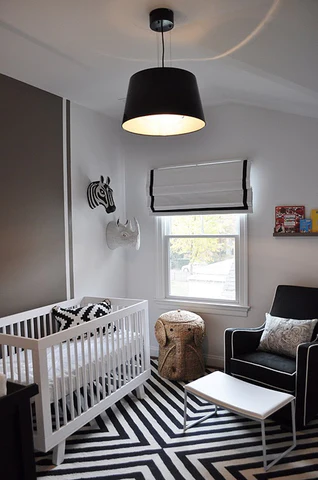 The gender-neutral nursery in black and white with its funky stripes and black-and-white animal busts has a modern twist. The rocker, black lighting fixture, and angular curtains are the perfect finishing touches for a contemporary monochromatic nursery.
Texture over the neutral color nursery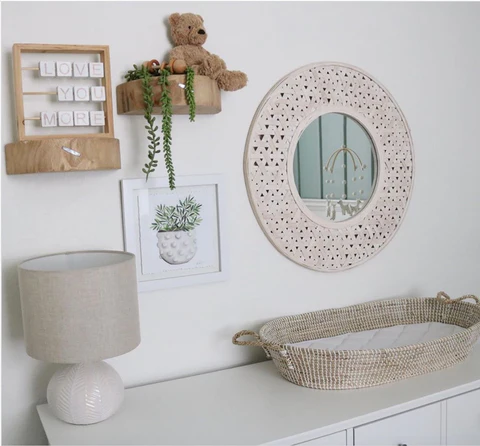 When creating a calming neutral nursery, include a diversity of textures to add visual interest in areas where the color falls short. The woven mirror, various items on the shelves, and the adorable palm-inspired lamp with linen shade bring in plenty of detail to keep the eye moving in this sophisticated neutral nursery.
Grayscale neutral nursery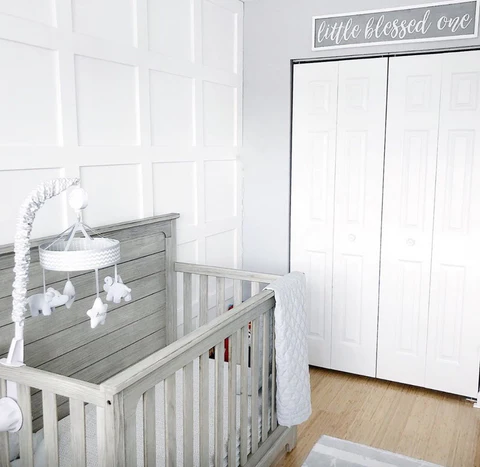 Never undervalue the power of non-colors like gray or minimalism! This charming nursery in gray and white is a gender-neutral haven for a newborn boy or girl. The adorable additions, such as the mobile and word art, make the room baby-friendly. Yet, the gorgeous gray cot, accent wall, and understated design make it a place you'll also want to hang out in.
Also Read: 18 Truly Beautiful Blue Nursery Ideas
Conclusion on gender neutral nursery themes
This list is a great place to start if you're looking for gender-neutral nursery ideas. With 16 different ideas, you're sure to get something that suits your style. And since these ideas are all neutral, they'll work for baby boys or girls. Add neutral nursery accessories, like wall art or a rug, to complete the look.
FAQs gender neutral nursery themes
How do you decorate a neutral nursery?
Geometric prints are an excellent way to add interest to a neutral space. A patterned accent wall or area rug will significantly impact you, or you can incorporate patterned accessories for a more subtle approach. Clean lines complement geometric shapes, so choose modern furniture for a cohesive look.
How do I add color to my neutral nursery?
Some of the easiest ways to add color to a room are by choosing your textiles carefully. Bright bedding and curtains can completely change a neutral space by injecting it with vibrant energy.
What are unisex colors?
Colors like yellow, white, brown, green, and orange that are gender-neutral are excellent choices for boys and girls. What is even better is that all of these colors can be worn with different hues of blue or pink if desired.