30 Sweetest Baby Girl Nursery Themes (2022)
Congratulations on the impending birth of a lovely daughter or daughters!
Choosing a nursery theme is one of the most enjoyable aspects of getting ready for her arrival. The rest of the room's design is simpler to complete once you've chosen a theme and gathered some ideas.
Your baby girl's room is a clean slate that you may completely transform with paint, wall decals, intelligent furnishings, and the appropriate accessories.
You'll be motivated and delighted to design your nursery after seeing these ideas, which include everything from the ceiling to the changing table, crib linens, and nursery furniture.
Here are 30 of our top suggestions for baby girl nurseries in 2022.
Unicorn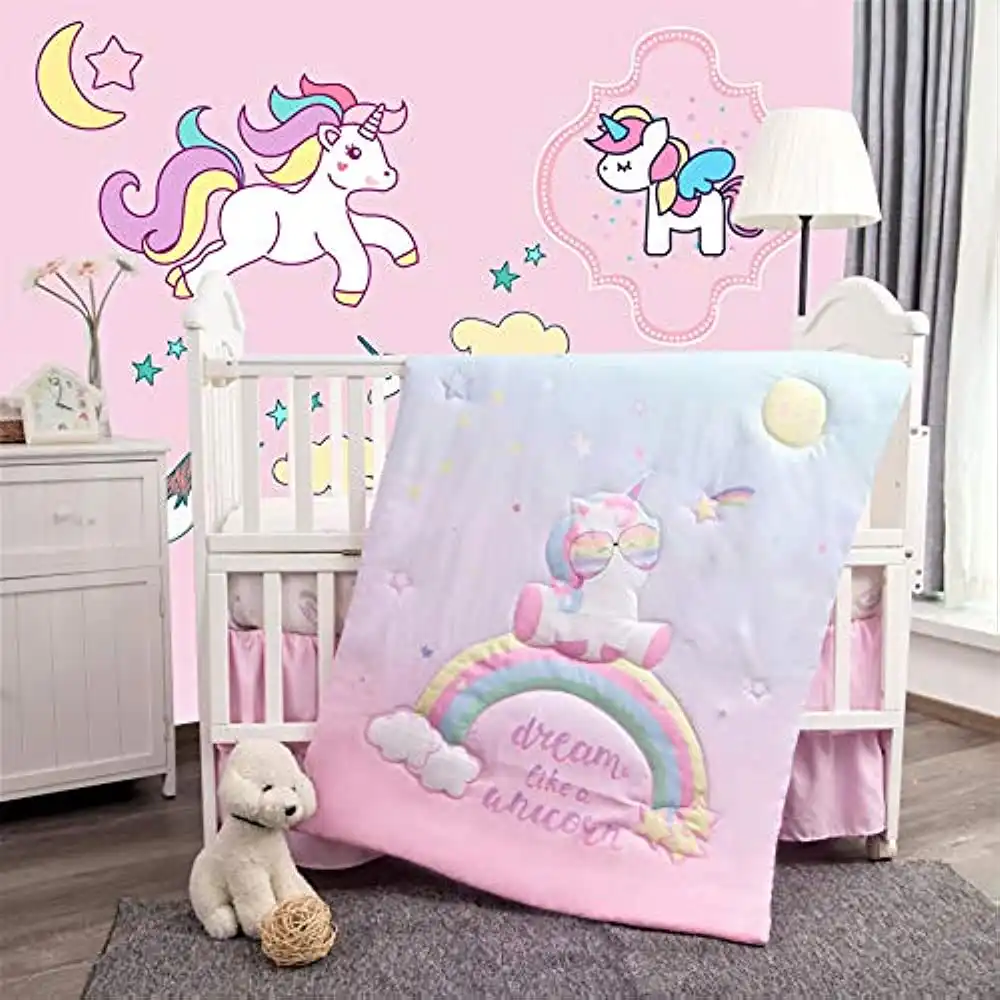 Decide to accept this fascinating creature right away. A fanciful, enchanted, and enjoyable baby nursery theme is a unicorn.
An abstract unicorn is positioned over the crib in this nursery, next to a simple accent wall with a pattern.
The dresser, floor, and wall are all decorated with unicorn-themed items, and the shimmering chandelier and old-fashioned mirror provide a touch of vintage elegance.
The soft rug offers coziness and warmth. The pink walls contrast sharply with the white furniture.
Cactus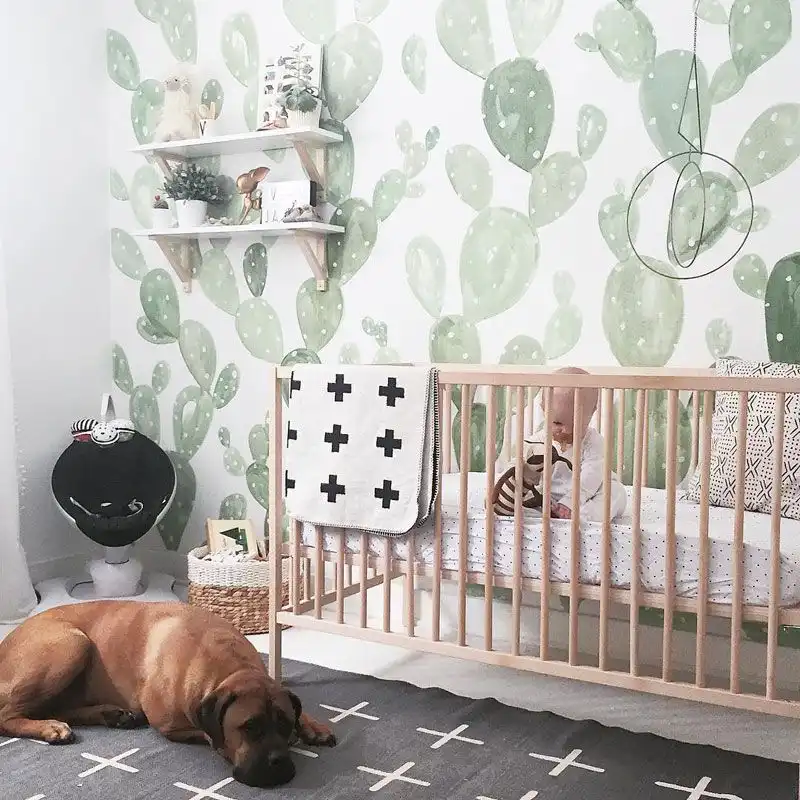 This trendy baby girl nursery theme is right up our alley, and you can achieve the look with printed wallpaper, fake or real cacti, and cactus-shaped pillows.
The color scheme is unanticipated and cheeky yet comfortable and hospitable.
Princess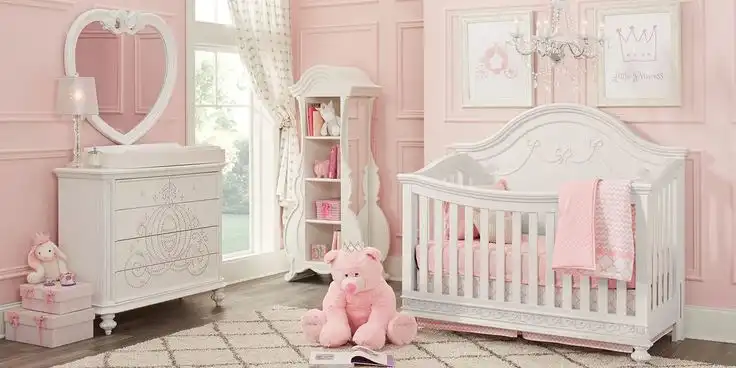 The fairy tale princess baby nursery is a classic theme.
A beautiful chandelier, plush furnishings, and pretty tiaras will complete your lovely new room. Your baby will adore it.
The primary color is pink, but this designer conducts an unexpected pop of green with a house plant, and brown and white neutrals are spread throughout.
Pink Lemonade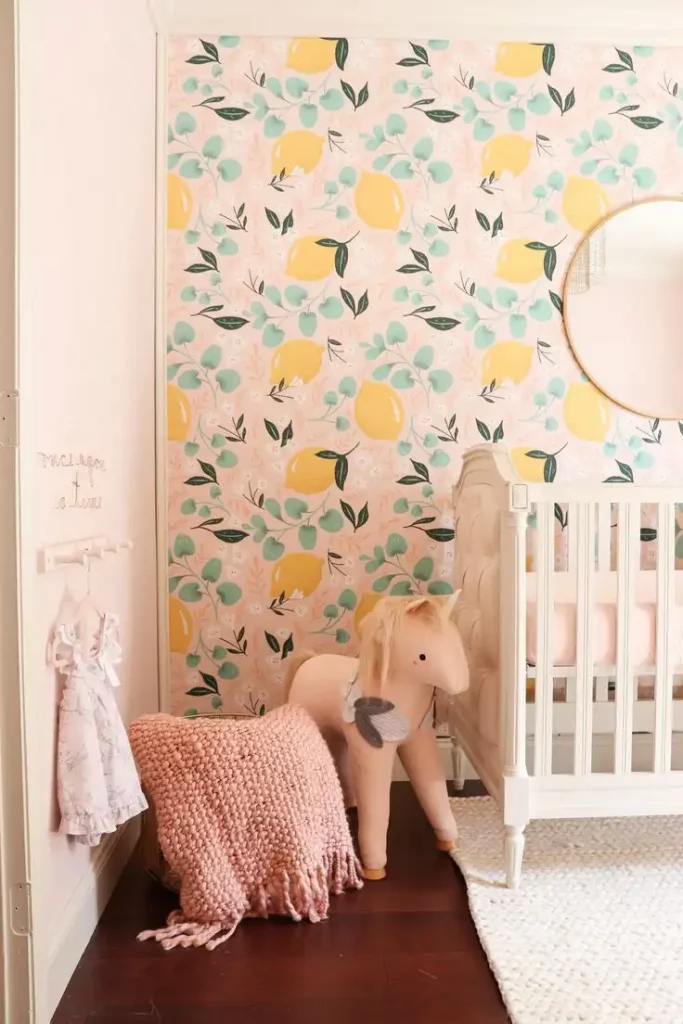 With a sweet fruity twist, this pink nursery theme takes inspiration from fresh citrus and makes the perfect theme for a baby's first room.
It features a bold lemon pattern, colorful books acting as wall decor, gold accents, solid pink drapes, and a creamy-colored rocking chair to finish the room.
Wildflower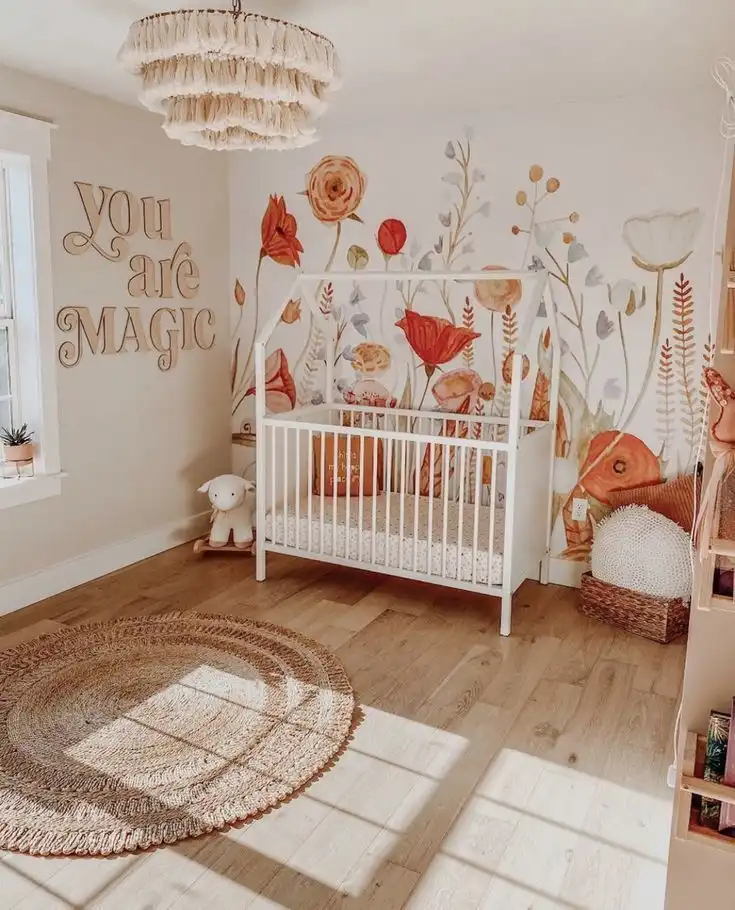 Just as wildflowers come in many shapes and colors, nurseries with a wildflower theme will look incredibly different from one another.
One easy way to approach a wildflower room is to select a wallpaper print you will love and let it inspire the room.
Birdhouse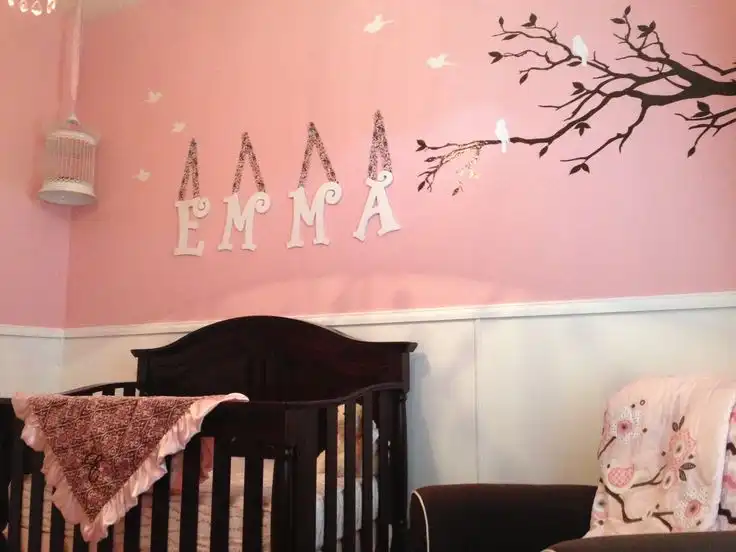 Tweet, tweet! Your little bird will adore her unique room, full of birdhouses, minuscule birds, and the sky above.
Alice in Wonderland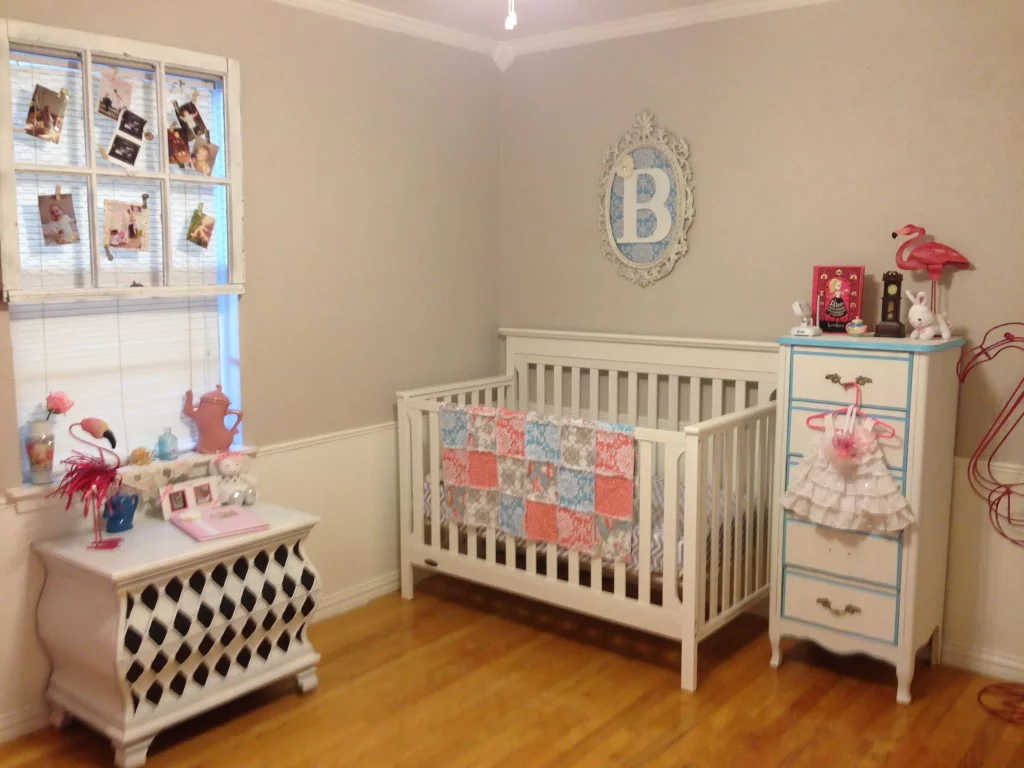 Alice in Wonderland is making a comeback in baby girl nurseries for a good reason. Alice took risks, searched, and was open-minded.
You can achieve your desired effect by decorating your baby nursery with an Alice in Wonderland theme, using bold hues or lighter tones.
Sunshine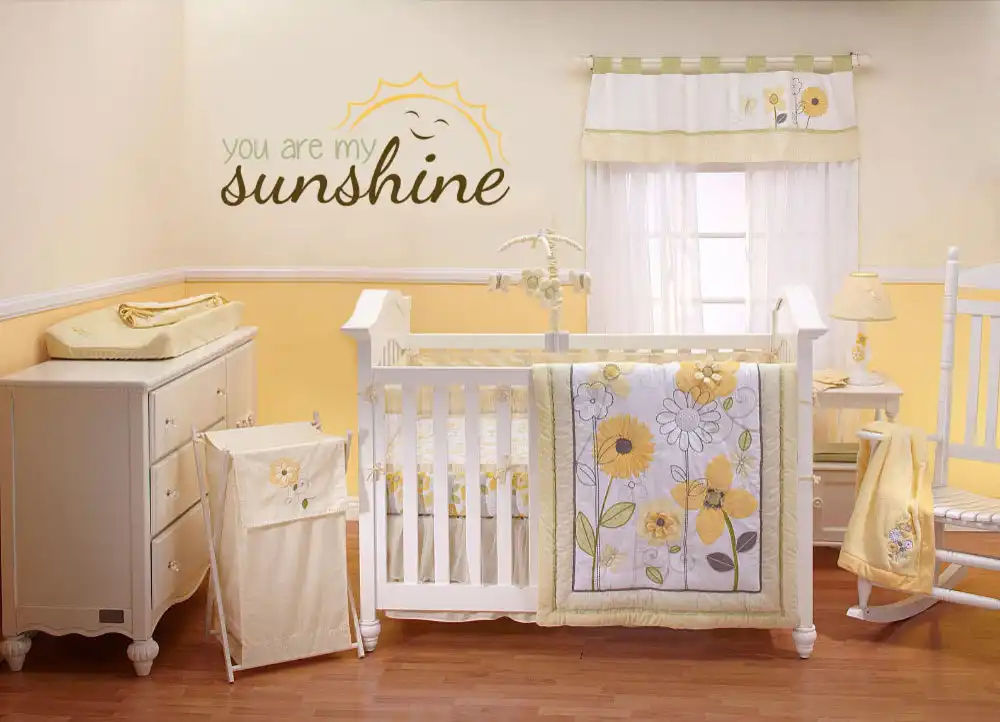 Your daughter will radiate sunshine in her nursery, and you should surround her with the same warmth she brings.
Combined with crisp white furniture and natural wood accessories, the effect is a warm and welcoming room for any child.
The baby clothes on open hangers give the room a casual, fun vibe.
Tree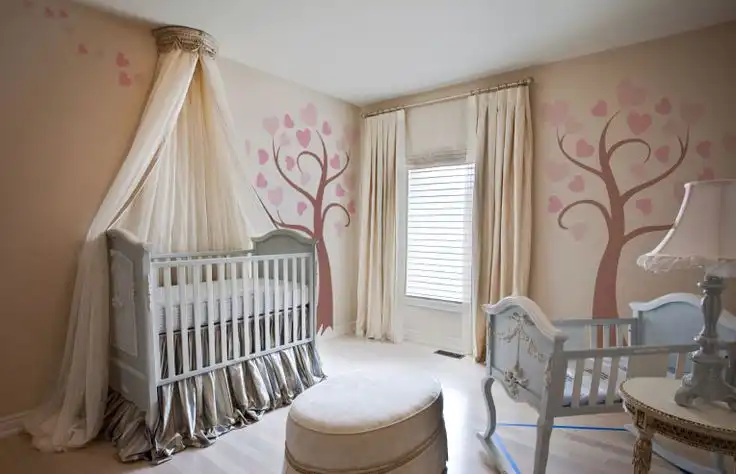 Whimsical trees can help center your child's nursery and provide a focal point to build around.
Peonies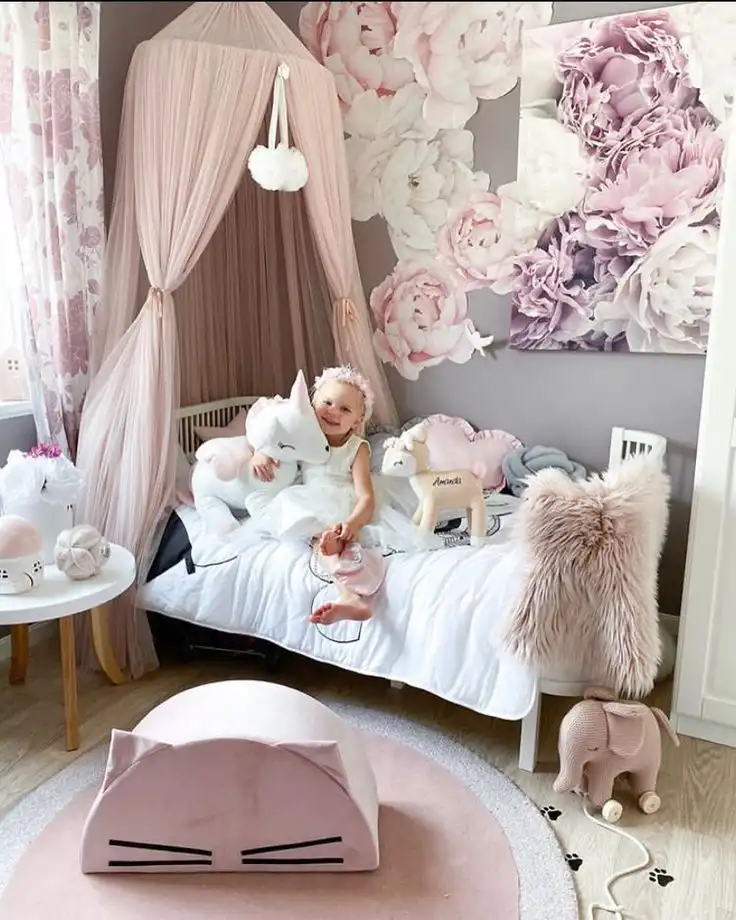 Floral themes will always be fashionable for a little girl's room. Peonies, in particular, are lush and beautiful flowers that make for a luxurious, calm, and beautiful nursery theme.
This nursery features a beautiful peony print on the accent wall, accented by white, soft grays, and neutral accessories. It's a dream nursery!
Rainbows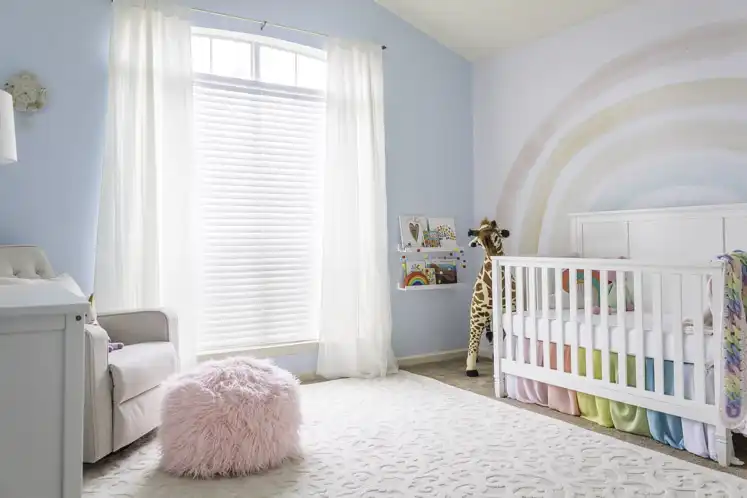 Rainbows are a globally recognized symbol of hope, making them an ideal motif for your baby's nursery.
The packed room below demonstrates how a little can go a long way with a textured paint finish on a crisp white wall and a stylish light fixture to complement the white cot.
Seashells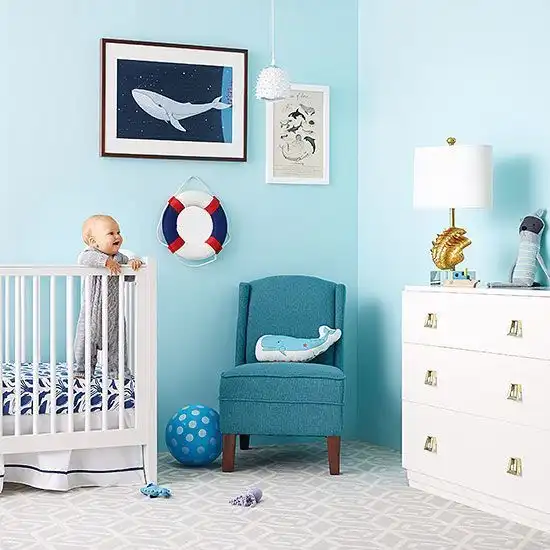 Her nursery can be as unique as a seashell on the shore. These beautiful prints create a delicate coastal nursery with gentle neutral tones and soft statement pillows.
The nautical round mirror is a subtle but significant statement piece for the baby's room. A few well-chosen pieces can make it meaningful and impressive in small rooms.
Flamingo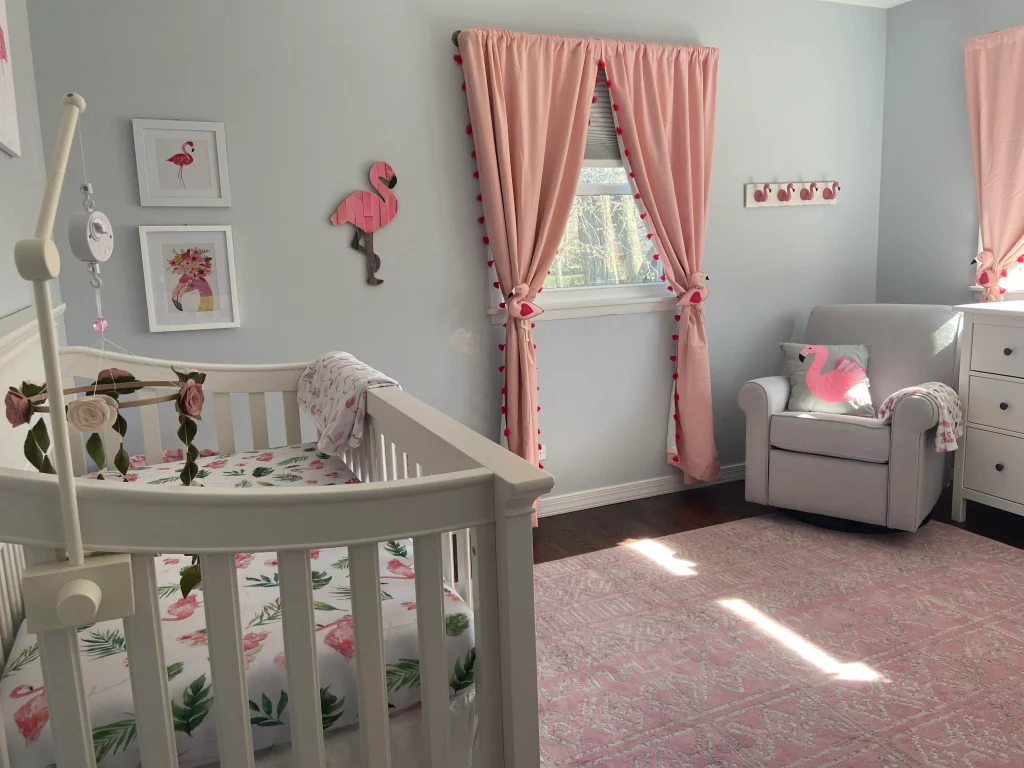 Encourage her to stand tall and proud like a flamingo. A flamingo-themed nursery is a great idea for a modern take on a baby's room.
These funky nursery wall art pieces work perfectly in this twin nursery with a fun pink color, natural materials, and an abstract lamp as a statement piece.
Ocean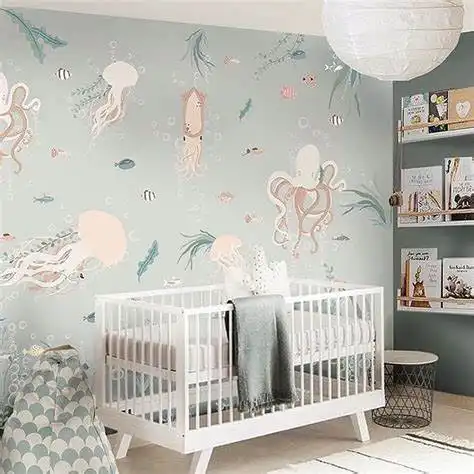 Your love for your baby girl is as great as the ocean, making an ocean theme perfect! Much like the seashells theme, this primarily white nursery is inspired by the deep blue sea but has a light coastal vibe.
We love the combination of colors, greenery, and the comfortable couch instead of a glider. The decorative items on the bookshelf give it a personal touch.
Farmhouse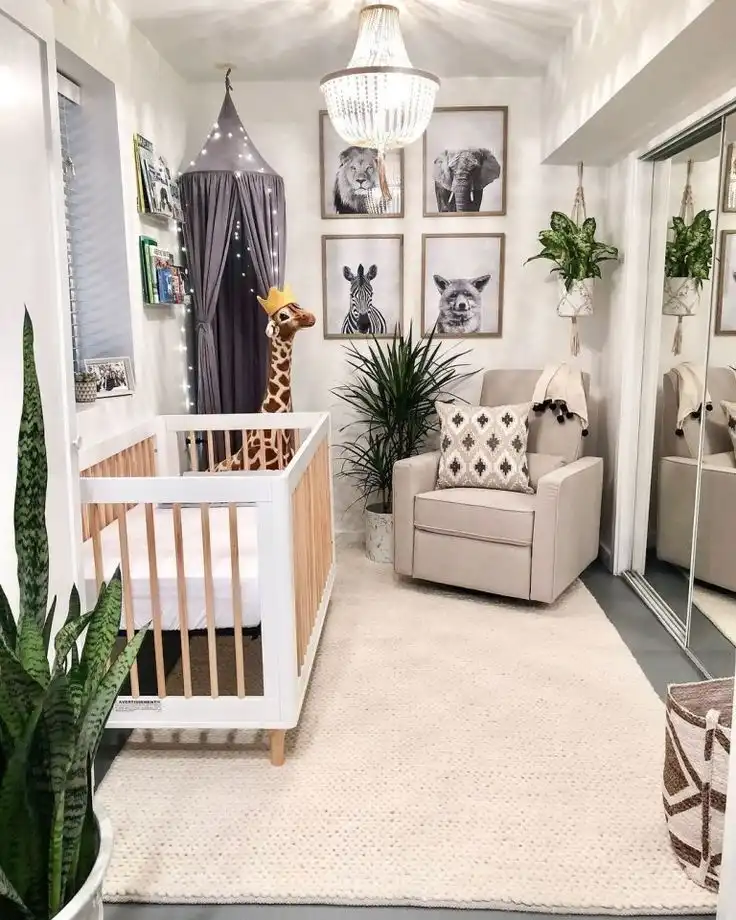 The key to achieving the popular farmhouse look in a baby nursery is to pay attention to small details, soften with earthy accents, use exposed wood, and stick to a black-and-white color scheme.
These nurseries by Healthy Little Peach and Making Joy and Pretty things have an abundance of these timeless features. We adore the wreath and striking pink dresser in the first one.
Plant-Inspired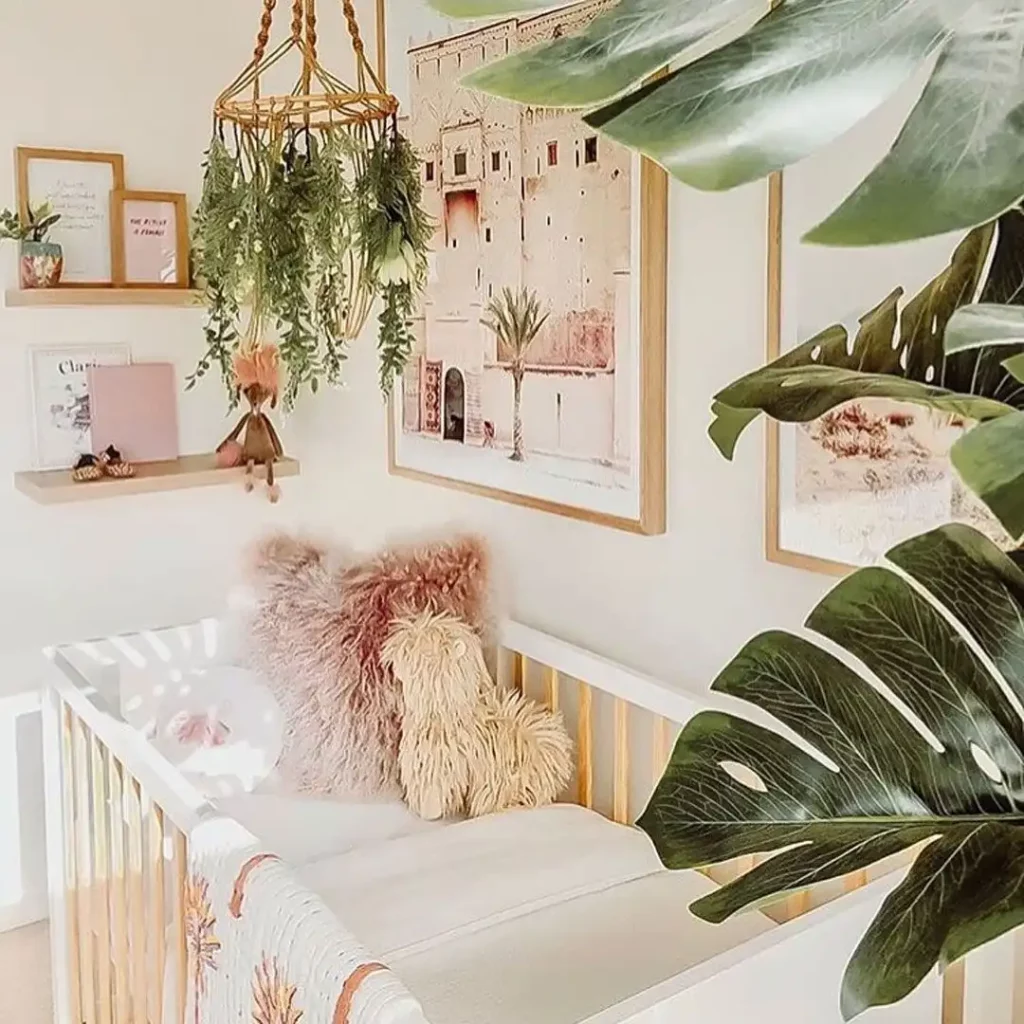 Why can't a baby girl's nursery double as a plant nursery? If it's designed like this one, you can all but ensure that your baby girl will have a green thumb. The stunning room features whimsical abstract art, plenty of greenery, and a textured rug for a beautiful, modern effect.
Tropical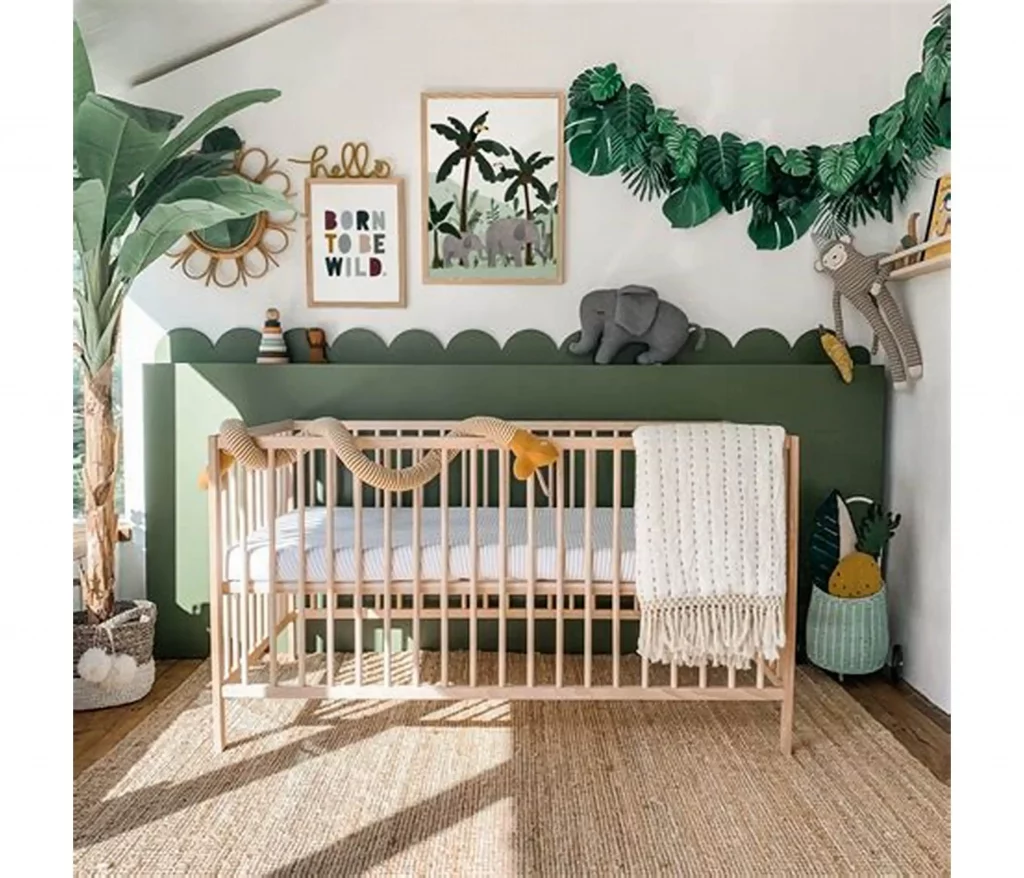 Who says a baby girl's nursery can't double as a plant nursery? You can almost guarantee that your baby girl will have a green thumb with a nursery like this.
This stunning baby's room combines whimsical abstract art, a plethora of greenery, and a textured rug for a beautiful, modern effect.
Roses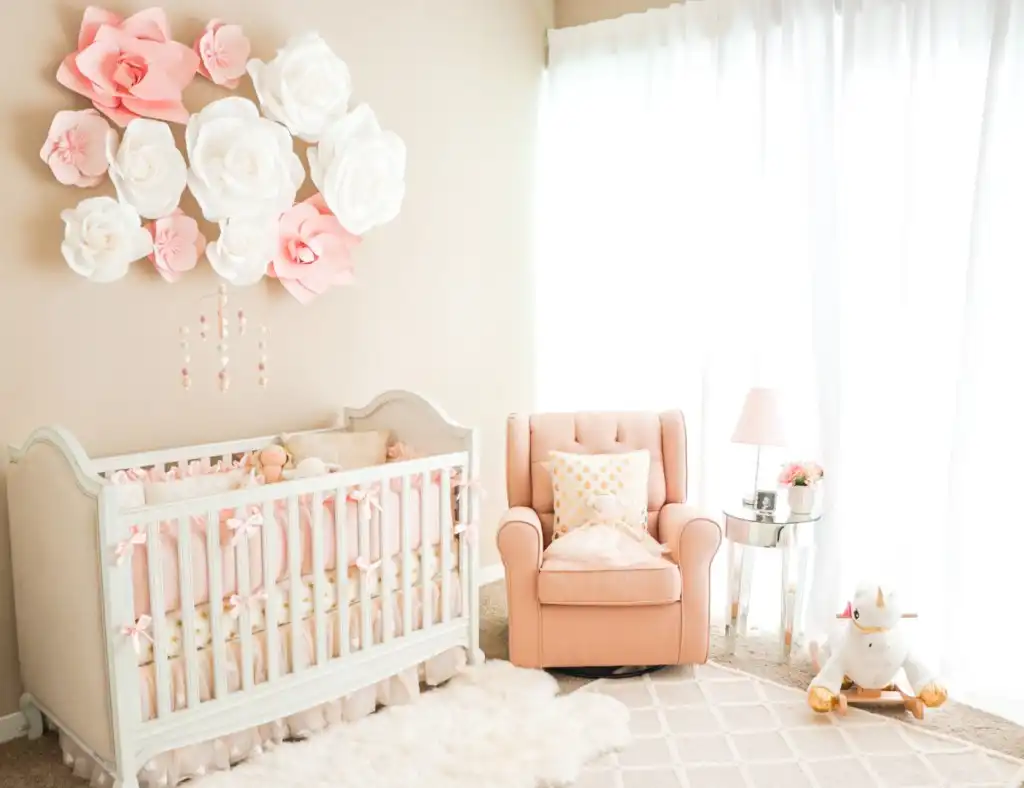 Roses are traditional and feminine flowers. They come in many shades, providing you with various color choices.
My little girl's room is decorated with bold, vintage nursery wallpaper, wicker baskets, a soft pink blanket, and gold accents to create a sweet old-world nursery.
Cozy Earth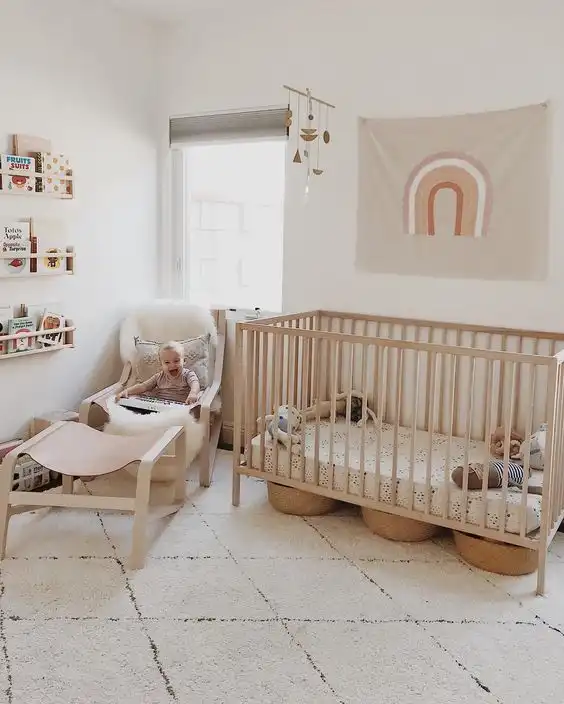 These earth-tone prints can inspire the whole room! They can help create a cozy nursery that pays homage to our natural surroundings.
Modern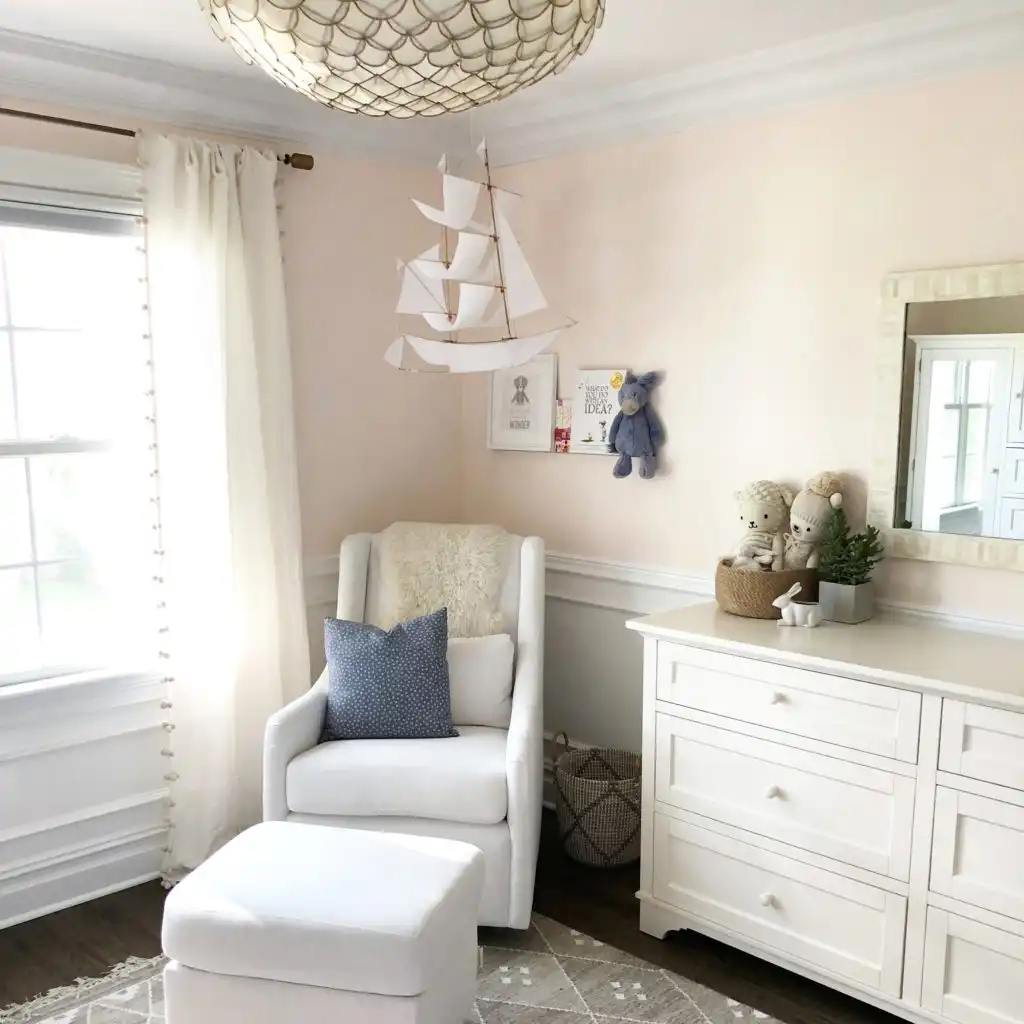 For a modern look, you could opt for clean white walls, minimalist furniture, bold patterns, and uncluttered floor space. The team at Rehabitat designed this lovely baby girl nursery.
Swan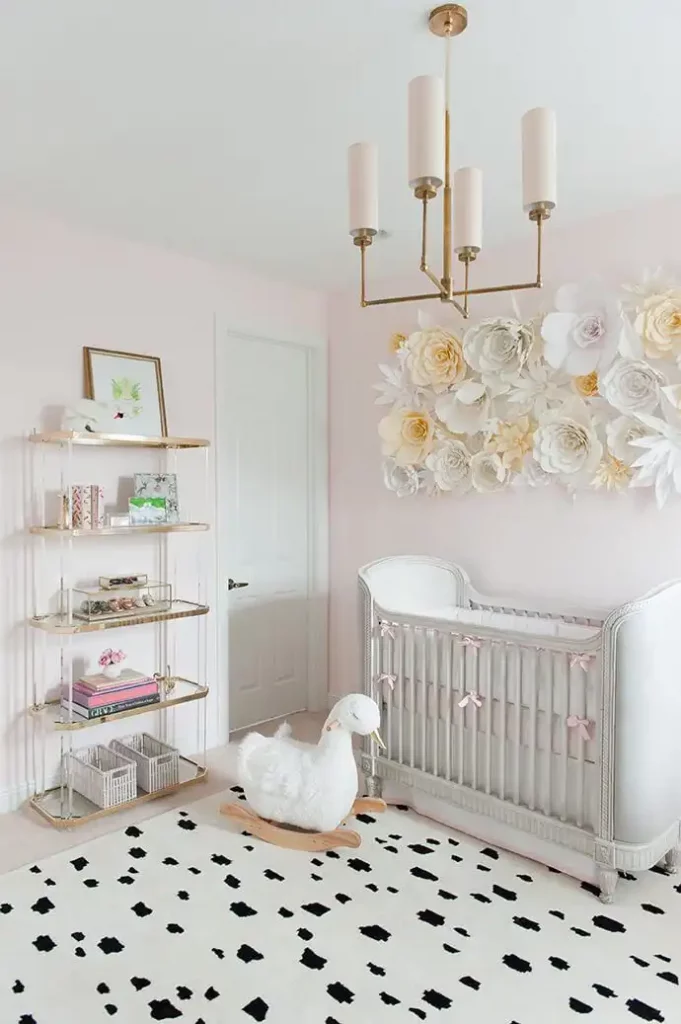 The swan is a popular character in European fairy tales and is known to symbolize loyalty, artistry, and beauty, making it an excellent choice for a little girl's room.
Story Book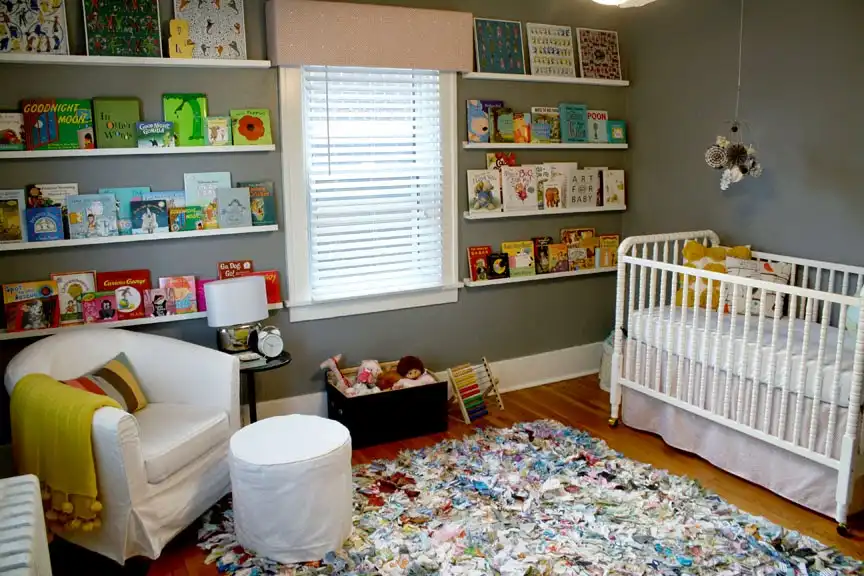 If you're looking for ideas for a baby girl's room, get inspiration from your favorite childhood books. Pick your favorite storybook and design a theme around it. You can frame prints, curate unique accessories, and draw from the colors in the book.
Some popular options include Winnie the Pooh, The Very Hungry Caterpillar, Charlotte's Web, Dr. Seuss's books, and The Giving Tree.
Bunny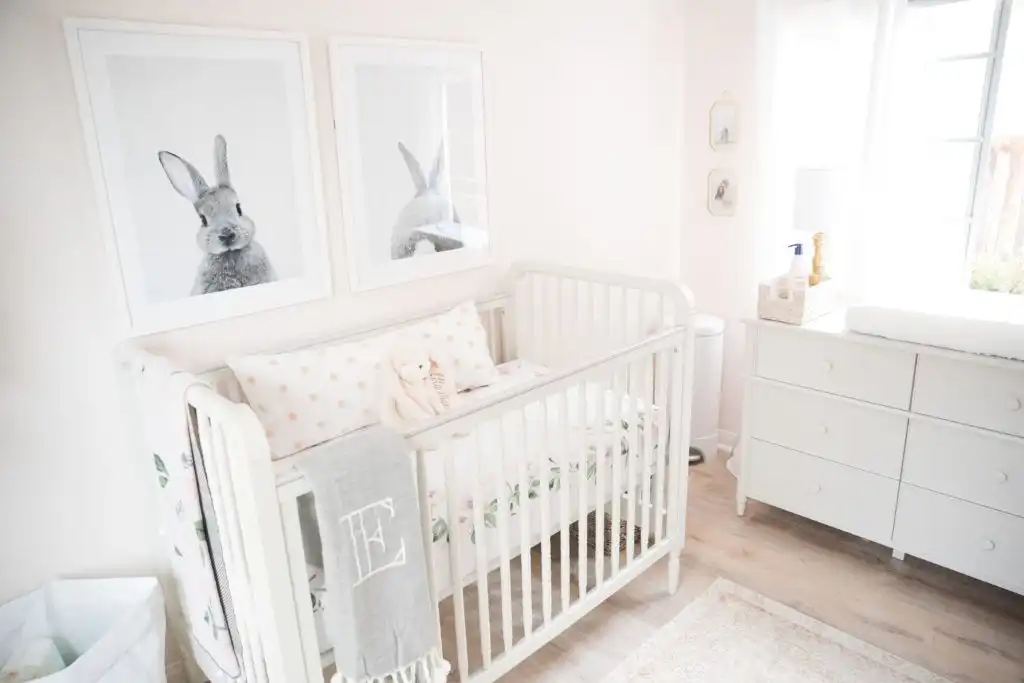 A bunny motif can manifest in various ways, from soft and cuddly to modern and eye-catching. The key element in this sleek nursery is a large graphic print of an adorable bunny.
The small triangle-patterned wallpaper provides a perfect, understated backdrop for this dramatic statement piece. A soft gray crib bedding set perfectly complements the atmosphere, and a wicker basket adds to the casual vibe.
Whimsical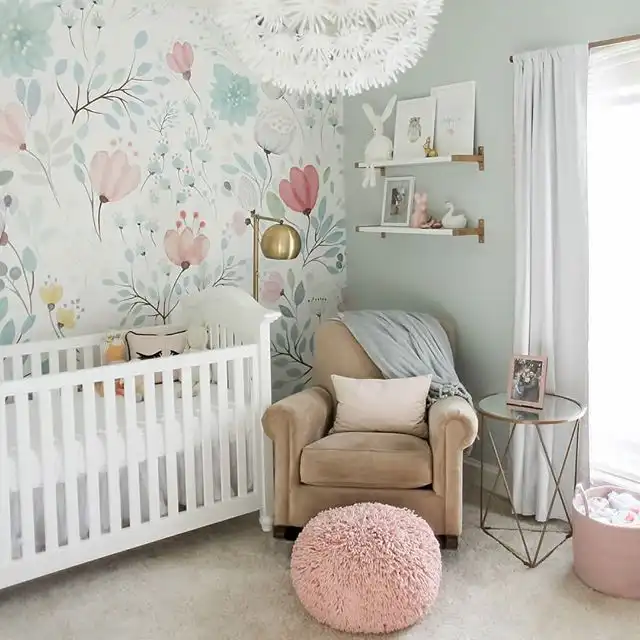 This nursery is bright, clean, and delightful. It is a wonderful place to stoke a child's imagination. Whimsical prints, lively patterns, and charming accessories give it a nordic flair.
Chalkboard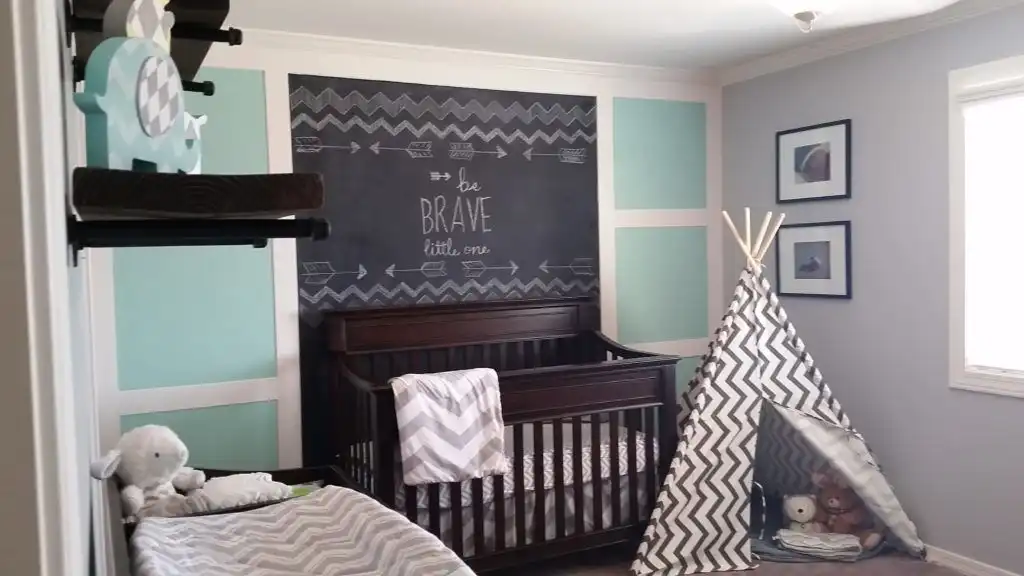 With a whiteboard, the possibilities are unlimited! Your baby's name can be written in large, bold characters, or you can doodle some bright pictures. Melissa Alcorn uses vibrant, contemporary flowers to create a cheery, high-energy nursery.
The mom has penned a heartfelt remark in this adorable room, which also features a bright yellow comfortable chair, window drapes with a cute pattern, and a striped area rug in all the primary colors.
This is a fantastic illustration of how a chalkboard can add a lot of personality and customization to a tiny space.
Elephant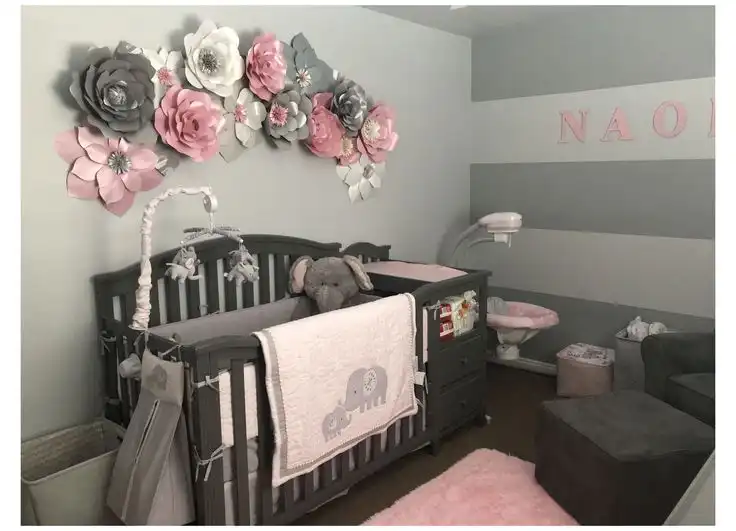 Elephants are a well-known symbol of good luck, wisdom, and protection, making for the perfect motif in a baby's nursery. This whole room emits light, warmth, and positive energy from the cheerful mobile, textured rug, playful lamp, and lovable elephant.
Vintage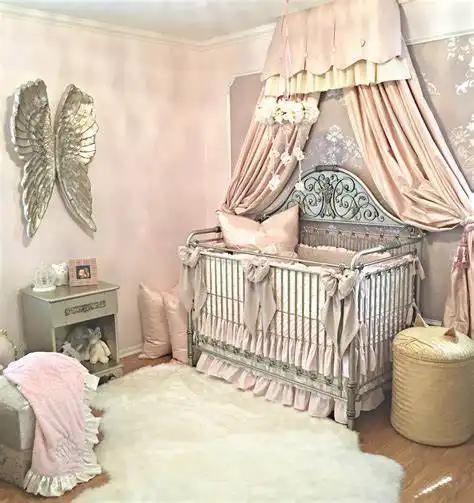 Vintage vibes can be incorporated into your baby nursery to pay homage to decades past. You can use midcentury modern or turn-of-the-century styles as your inspiration.
The nursery below from Amber Interiors takes advantage of natural light, features midcentury modern furniture, and has a lovely traditional rug.
Counting Sheep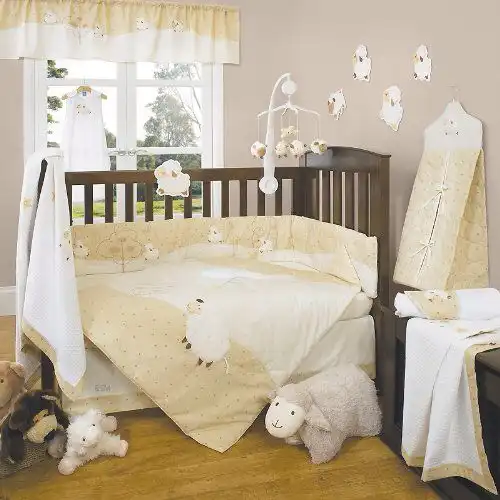 The fluffy sheep and gentle hues in this beautiful neutral nursery room, this design will help the baby drift off to sleep easily. The counting sheep shows how smaller rooms can be cozy and sweet.
Female Icons
A creative method to inspire your child from day one is to design her nursery around powerful female role models. Bright colors and images of Frida Kahlo, Michelle Obama, and other famous people can be seen in this contemporary nursery.
Clouds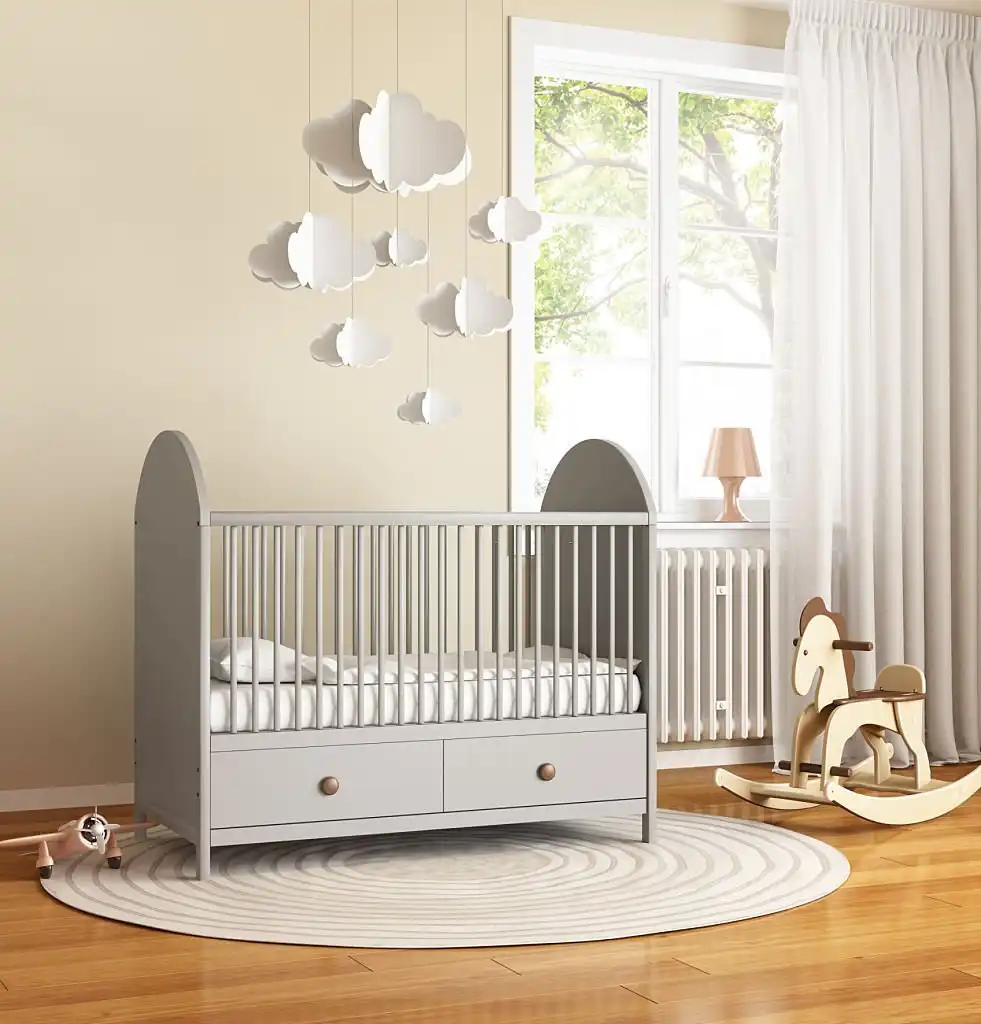 The sight of puffy clouds usually fills people with happiness. This nursery is decorated in white, giving it a fresh and bright look. There is also a patterned rug, traditional lamp, wicker basket, and fun bear rocker.
Also Read: 40 Nursery ideas for your baby girl: the complete guide
Verdict
There are many factors to consider when choosing a baby girl nursery theme. Some popular themes include princesses, ballerinas, flowers, and butterflies. Whatever you choose, make sure it is something that will grow with your child and that you can live with for years to come.
How do I choose a theme for my baby's nursery?
My suggestion for choosing a nursery theme is to start by locating the furniture you want, choosing a color scheme, adding some artwork, and then purchasing all the adorable tiny accessories.
Does my nursery need a theme?
Is a nursery theme necessary? Not! However, a nursery theme can aid in bringing your design ideas to life and producing a nursery design with a uniform appearance.
You can choose the nursery's color scheme and decor more readily when you have a theme in mind for the room.
Are curtains safe in a nursery?
Are curtains in a nursery secure? If they are the appropriate length, yes. Select short drapes rather than long ones.
Children can tangle in lengthy drapery fabric or use them to pull themselves up, which can cause the hardware to fall loose from the wall and injure little ones.