The Best Nursery Rugs To Cozy Up Those Rooms And Suit Every Style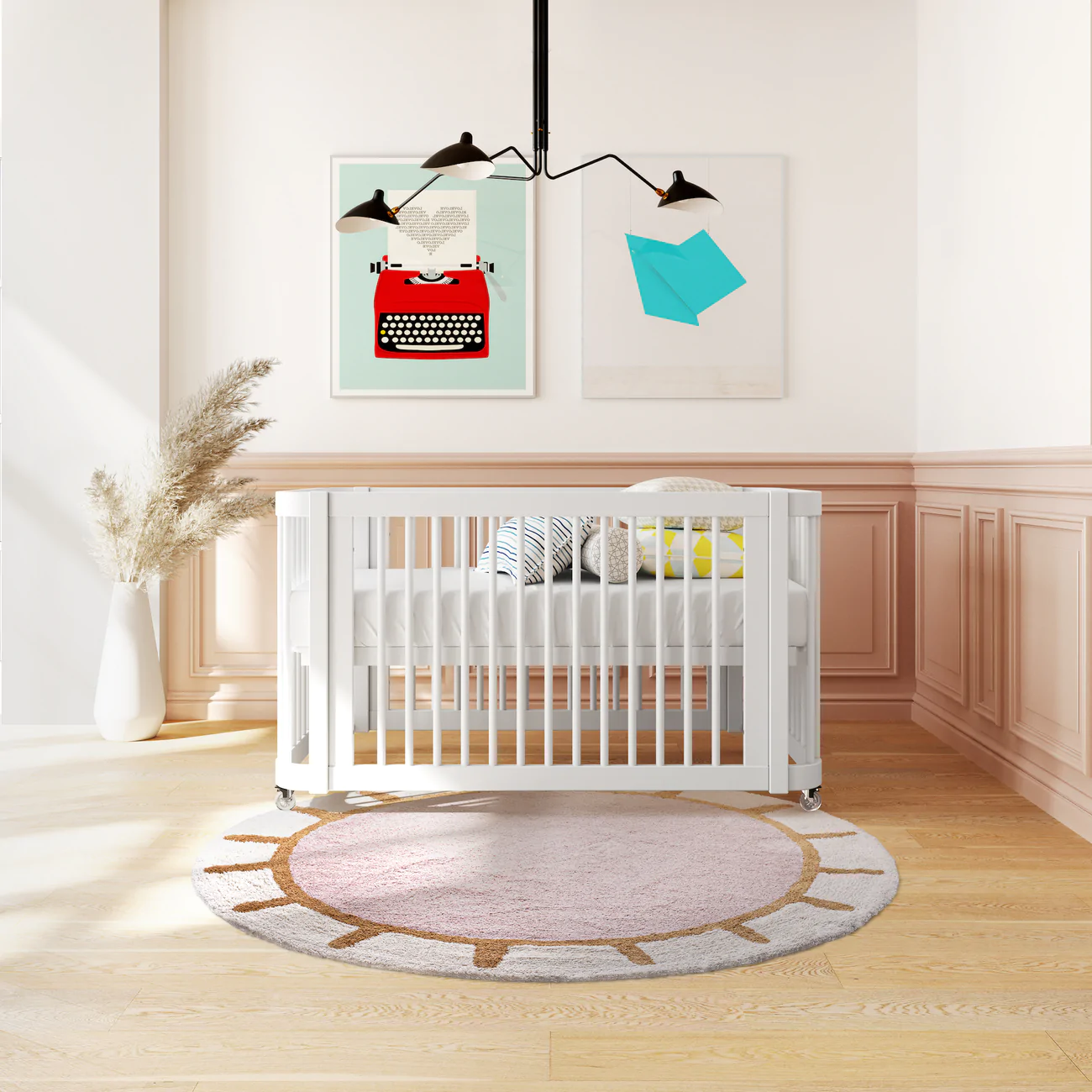 Introduction to Best Nursery Rugs
Completing a nursery with the right rug is essential. After selecting and installing the right furniture, decor, and toys, finding the perfect rug adds extra protection and visual appeal. Not only do rugs provide cushioning for young ones playing or crawling on the ground, but they also give the room an injection of color or whimsy. With so many options available, there's something to fit any style or desire.
A colorful, patterned floor covering is great for hiding any unsightly stains or scratches caused by children. Nowadays, you can find many rugs that are both washable and durable. To help you pick the best rug to fit your child's room or playroom, we've compiled a list of unique and reliable options that are perfect for kids!
Best overall nursery rug
A washable shag rug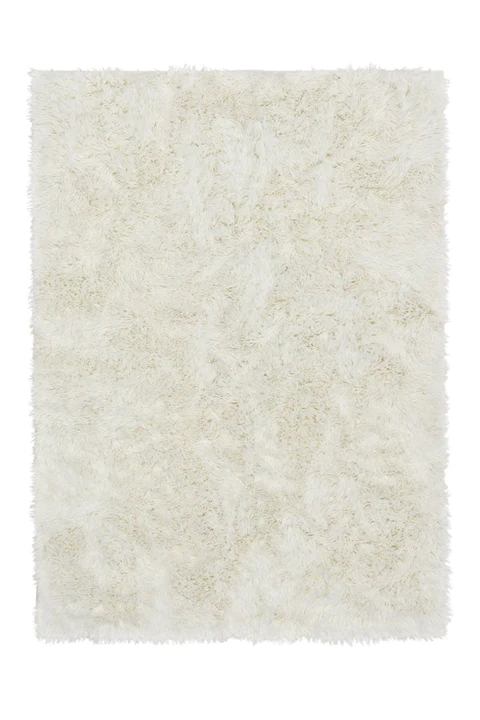 Looking for a plush shag rug in your child's space? Ruggable recently launched a collection of shag rugs perfect for kids' rooms. These ultra-soft rugs are shed-resistant and machine washable, making cleanup a breeze.
Four options in egret white, antique ivory, soft pink, and light grey come in plenty of colors. The perfect balance between stylish floor coverings and easy maintenance!
Best stylish nursery rug
The tassels take It up a notch.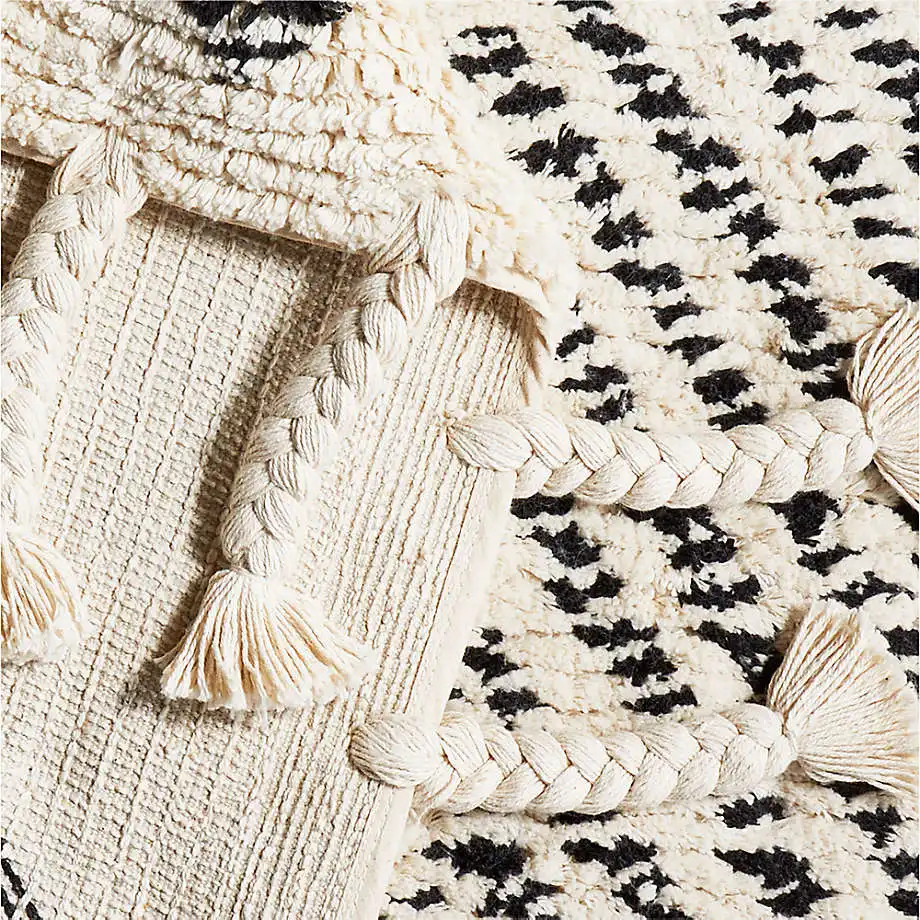 This black-and-white zig-zag rug with tassels and tiny pom poms offers a sophisticated design for both boys' and girls' nurseries.
It's an elevated way to add style to your baby's bedroom. Still, it's also machine washable, making it ideal for cleaning when necessary. Make this rug the perfect pick for a child's room today.
Best pink nursery rug
A sophisticated blush that's not over-the-top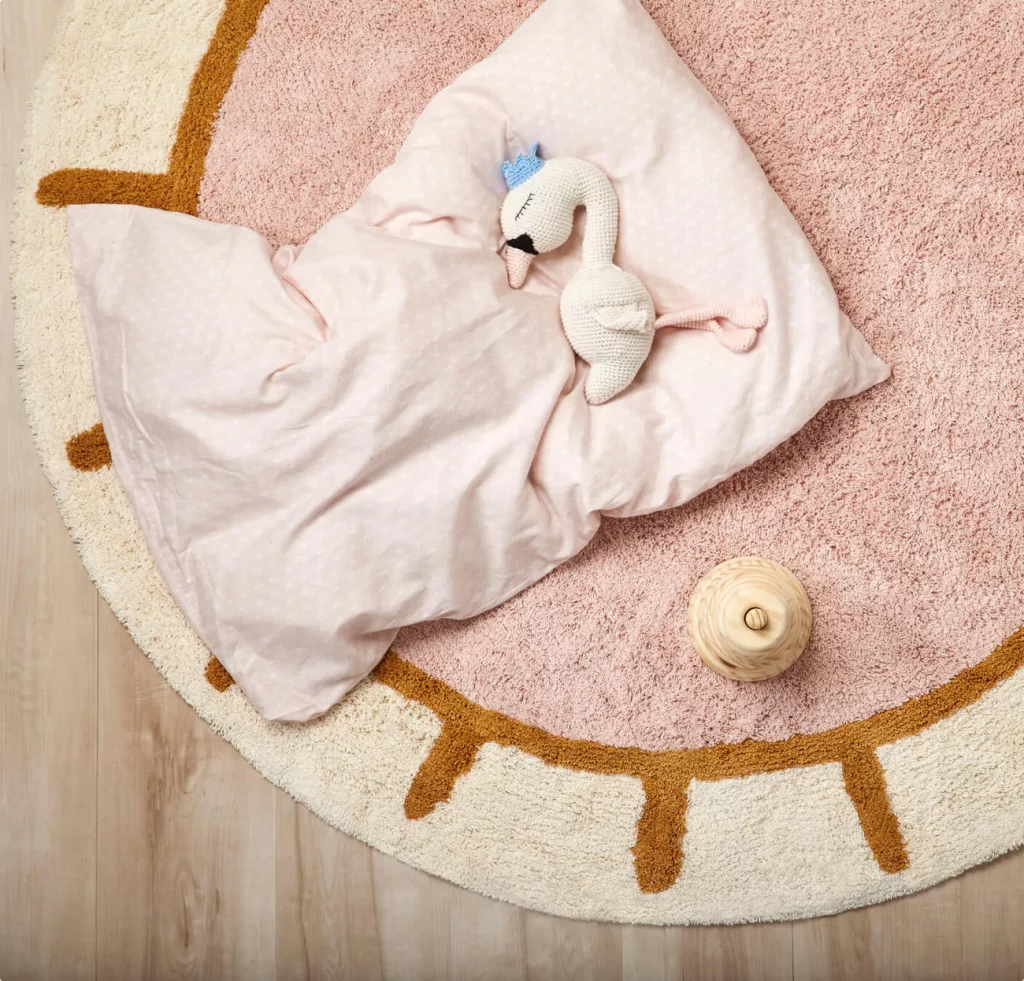 Nestig's floor coverings are popular and won't last long. These creations feature colorful designs, including seashells, rainbows, and clouds.
They're made to order with non-toxic dyes and organic cotton, and they can be machine-washed, adding extra convenience. Don't wait – get your one-of-a-kind rug today!
Best nursery rug for animal lovers
Prepare for lots of roars.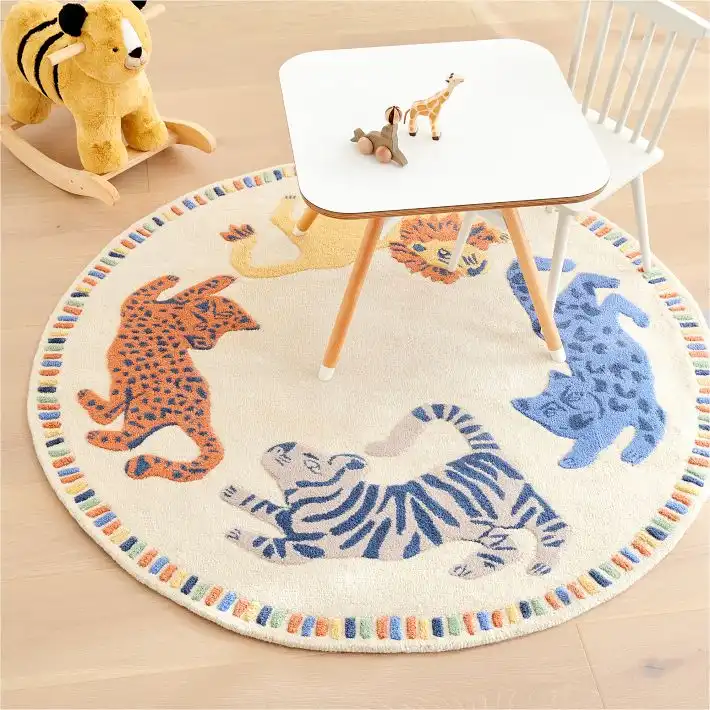 This rug featuring big cats of the wilderness will make an animal lover's day. Hand-tufted with wool, this soft rug features a shorter pile that is ideal for nurseries. Its vibrant rainbow of colors makes for an eye-catching piece.
Best neutral nursery rug
But there's so much texture and detail.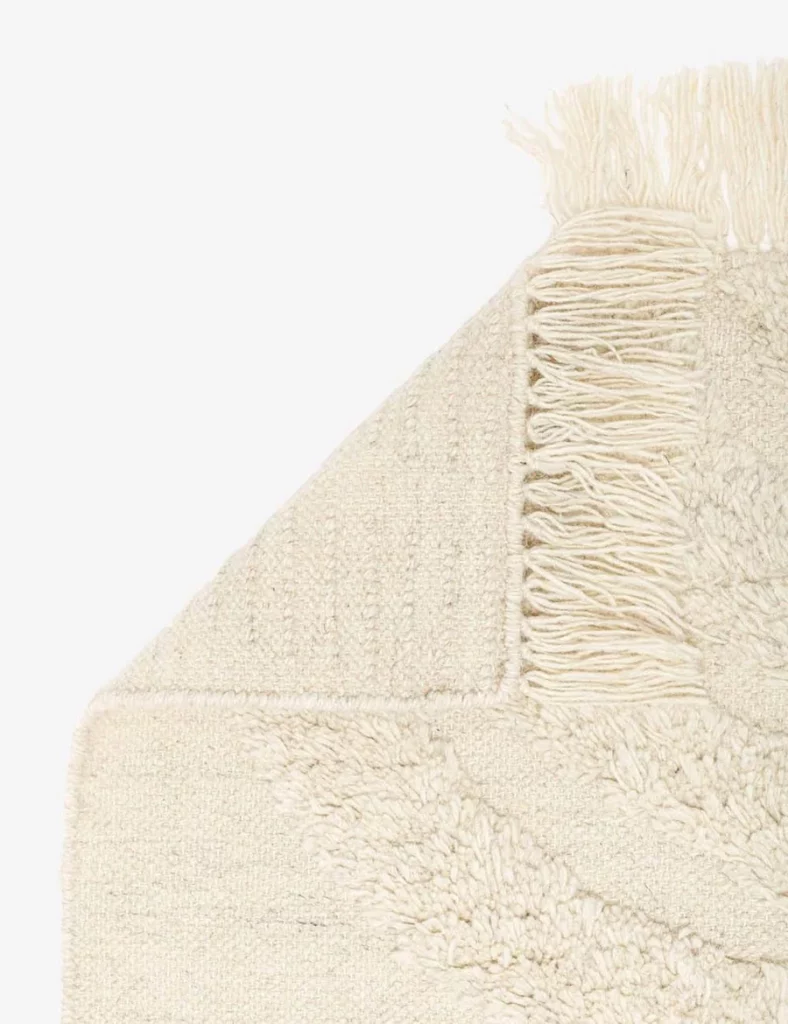 Mother of two and esteemed designer Sarah Sherman Samuels has crafted a stunning piece in the form of an Arches rug.
This classic design is created from wool and features a spectacular rainbow pattern, elevated by its high-low pile length that adds texture and charm. A fringe edge adds the finishing touches, making this product suitable for nurseries to living rooms. Shop now while supplies last.
Best Interactive nursery rug
A richly textured, nature-themed rug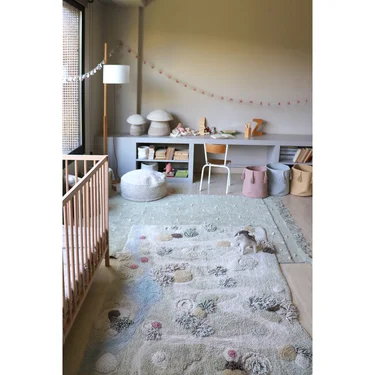 For a quarter of a century, Lorena Canals has been crafting thoughtfully designed decor for children's bedrooms made from top-quality raw materials and natural dyes. Her creative creations allow for truly imaginative play – take, for example, the Path of Nature play rug.
With its various details and natural hues, the floor covering looks like an idyllic landscape with winding trails and rivers that can keep young minds busy for hours. Above all else, it is incredibly easy to clean – throw it in the washing machine after a messy session!
Best affordable nursery rug
Install Instant cozy vibes with sheepskin.
The Citizenry's luxuriously soft Sheepskin Rugs are a beautiful addition to any nursery or room.
Ethically sourced from Ireland and Argentina, these rugs offer comfort and warmth while providing a luxurious feel. Made as a byproduct of the meat industry, they bring coziness and elegance to the house.
Best nursery rug splurge
This one is perfect for the maximalist.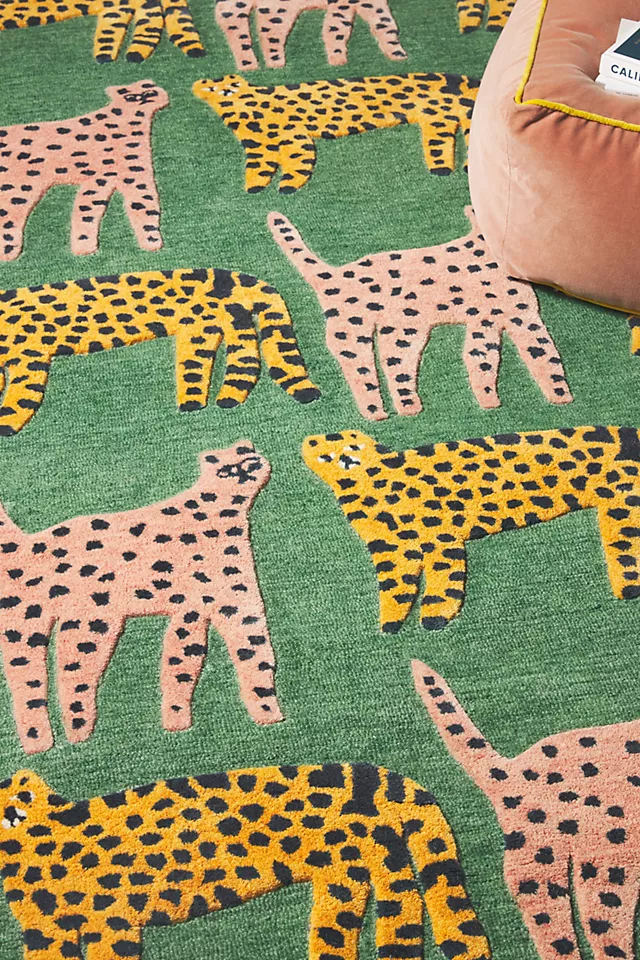 The vibrant and creative designs of graphic artist Marcello Velho will bring life to your living space. Look no further than this sassy kitten-themed rug, with its bright colors and lively forms set against a cozy green backdrop.
Any bedroom will look spectacular with this full-priced 8 x 10 rug that costs nearly $1500. Perfect for catering to kids and adults, it's the perfect accessory for any room.
Conclusion on Best Nursery Rugs
There are a lot of different factors to consider when choosing the best rug for your nursery. Style is important, but you must also ensure the rug is comfortable and safe for your baby. This article lists the best nursery rugs to suit every style while also being cozy and safe for your baby.
FAQs on Best Nursery Rugs
What rugs are good for the nursery?
Which rug material is ideal for infants? When selecting a rug for your baby's nursery, it is recommended to stay with natural fibers like 100% cotton, wool, or hemp.
Cotton rugs may be ideal for warmer climates, while wool rugs may be preferable for colder climates.
Should I get a rug for the nursery?
You wouldn't want your footsteps on the way out to wake up a sleeping infant after you've placed it in the crib.
You can block out noises by using the white noise machine. Additionally, a rug in the baby's room might further reduce noise.
Is a wool rug OK in a nursery?
Wool rugs are a fantastic option for nurseries and children's bedrooms due to their softness and durability.
They are incredibly resilient, so they can tolerate a lot of abuse and are excellent at deflecting water and stains.
What type of rug is most durable?
Regarding rug materials, wool is, without a doubt, the most robust option.
Polypropylene. Nylon and polypropylene are synthetic materials that resemble wool. Polyester and durable nylon rugs are virtually unbreakable.
Like other rugs made of synthetic materials, such as seagrass or sisal, polyester rugs are reasonably priced.
Is a jute rug good for the nursery?
Jute: A jute rug is a sustainable addition to any nursery because it is made of a natural material.
However, the color options are limited because it doesn't absorb the dye. Although it may seem a little harsh to the touch, it is simple to spot clean.