10 Tips for Lighting your Nursery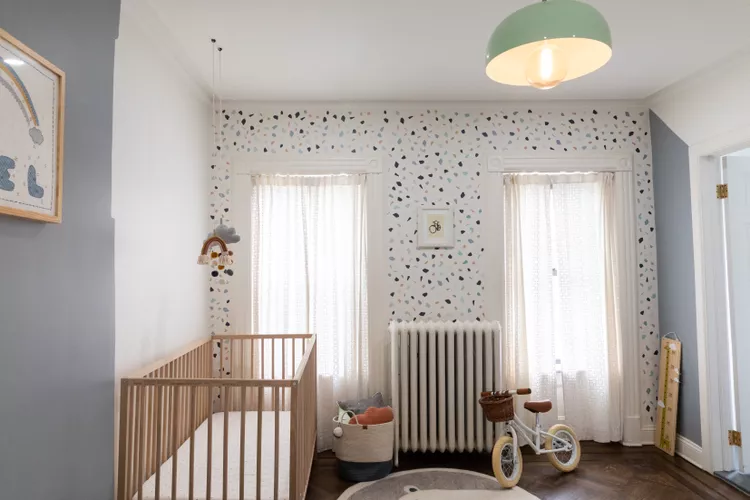 Introduction to Tips for Lighting your Nursery
Choosing the right lighting for your baby's nursery can be difficult. There are many factors to consider, and it can be hard to know where to start. If you're wondering how to light your child's nursery best, here are ten tips to help you get it right.
Avoid harsh lighting
When creating a soothing and inviting atmosphere in the nursery, it's important to consider lighting. Soft lighting reduces the contrast between light and dark, making it easier on the baby's undeveloped eyes. Halogens and exposed bulbs should be avoided, as they can be overstimulating and even hazardous for curious toddlers.
Opt for fixtures that offer shaded or diffused light instead. Bulbs labeled "soft-white" or "daylight" will create a softer effect. And when choosing ceiling fixtures, remember to consider the baby's perspective! Ceiling fixtures with bell-shaped shades may look lovely from across the room, but they might not be as enjoyable when you're lying directly under them!
Install a dimmer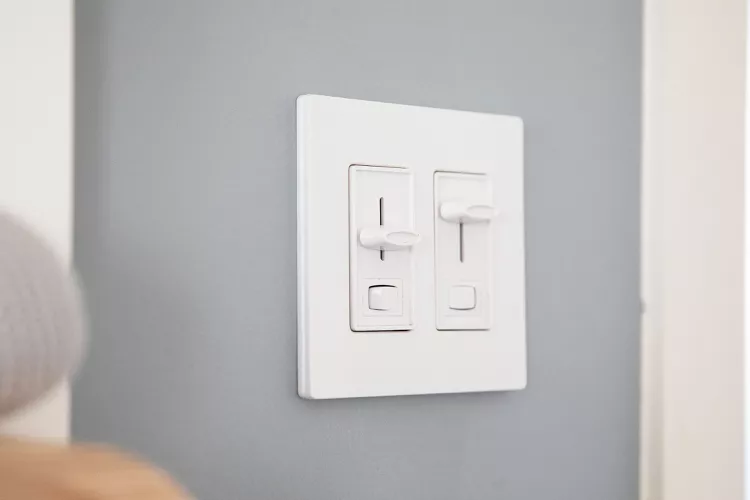 Dimming the lights is a popular bedtime routine for families with young children. The soft light creates a peaceful atmosphere, signaling your child that it's time to sleep. A dimmer lets you sneak in for a quick peek without disturbing your little one. Plus, it's perfect for late-night feedings and diaper changes. Keeping the lights low can help your baby stay calm and sleepy while you take care of business.
Create light layers
To ensure that you have sufficient light when changing diapers, it is helpful to use multiple lamps and fixtures instead of relying on a single, very bright ceiling lamp. A minimum of three points of light, such as a ceiling fixture, changing table light, and reading lamp, will brighten the room as needed. Task-centered lighting choices will give you enough light right where you need it.
Consider a ceiling light/fan combo
The ceiling light is a fixture that combines a light fixture and a ceiling fan. The fan can assist in energy management, cooling your baby in the summer and pushing warm air down in the winter. Many babies find the motion of the fan soothing and relaxing. A fan with blades painted in different bright colors becomes a visual treat when the fan runs at slow speeds.
Avoid floor lamps
Tall floor lamps can be a safety hazard, especially if you have a baby or toddler. If you have tall floor lamps near a crib or changing table, ensure they are securely fastened to the ground so they can't be knocked over. Table lamps are a safer option; you can keep the cords out of reach, so there's no risk of electrocution.
Be aware of heat
To avoid injury, keep any light bulbs that get hot positioned out of reach of young children. CFL or LED bulbs are safer and more energy efficient than incandescent lightbulbs.
Control natural light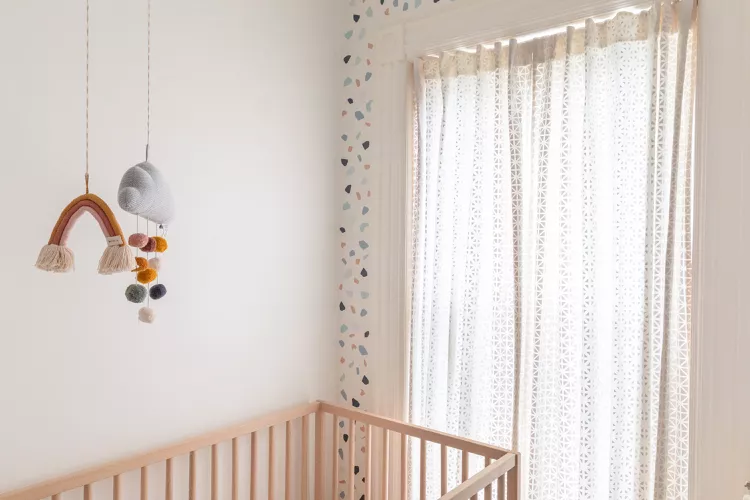 You want to maximize natural light in your home, but you also don't want your baby to be woken up by the sun. Luckily, a range of window treatment options can suit any nursery. From simple shades to heavy drapes, you can find the perfect solution for your needs. Just remember to take childproofing measures into account to keep your little one safe.
Make a statement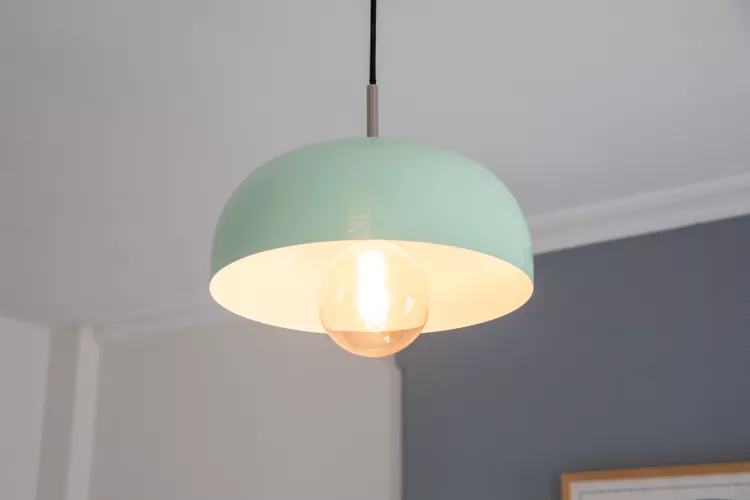 If you're looking for a way to make your nursery stand out, consider replacing your standard lamp with a dramatic ceiling fixture. Pendants and chandeliers are great options that can serve as focal points for the room. A unique ceiling light is a great way to establish a fun theme for your nursery.
Get creative
Nurseries need practical and functional lighting. However, lighting can also create a certain atmosphere or ambiance. For example, LED lights could create a starry ceiling effect. Or, you could use strings of fairy lights to cast a magical glow. You can even use light to enhance a decorating theme. Whatever you choose to do, have fun and create something truly unique!
Don't forget the night light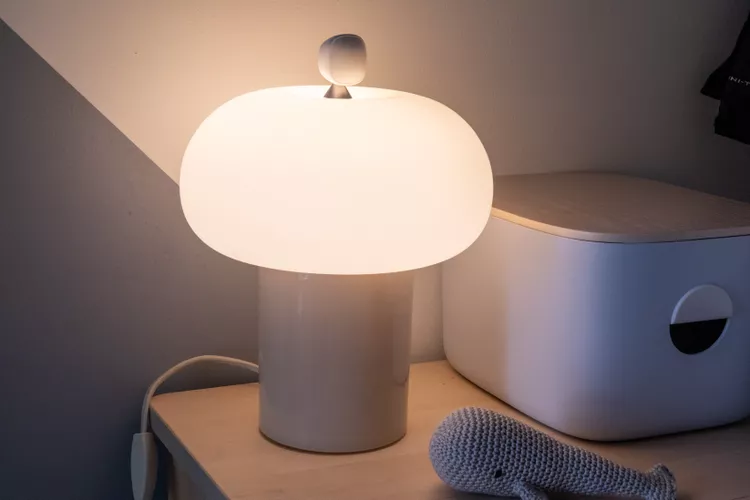 Nightlights are a great way to keep your baby safe at night. They can also help you avoid those late-night stumbles in the dark! There are many ways to make your DIY nursery lamps, so get creative and have fun.
Also Read: 16 Gorgeous Gray Nursery Ideas For New Parents
Conclusion on Tips for Lighting your Nursery
There are a few things to remember when choosing a light for a children's nursery:
Consider the type of lighting you want to use.
Think about the function of the light.
Take into account the style of the room.
Keep in mind the age of the child.
Think about the mood you want to create.
Consider the lightbulbs you will use.
Make sure the electrical outlets are easily accessible.
Keep the nursery light on a dimmer switch to control the room's light.
FAQs on Tips for Lighting your Nursery
Should I put a lamp in the nursery?
A lamp's gentle, pleasant lighting keeps the nursery warm and appealing, avoids overstimulation, and puts less strain on your baby's still-developing eyes.
Can you have a floor lamp in a nursery?
Floor lamps can pose a tipping hazard, so it's best to stick with table lamps or wall-mounted lamps. If you use a floor lamp in the nursery or any room where a baby or toddler will spend time, make sure the cord is out of reach, Schur said.