Mastering Comfort: The Definitive Guide How To Make Baby More Comfortable In Crib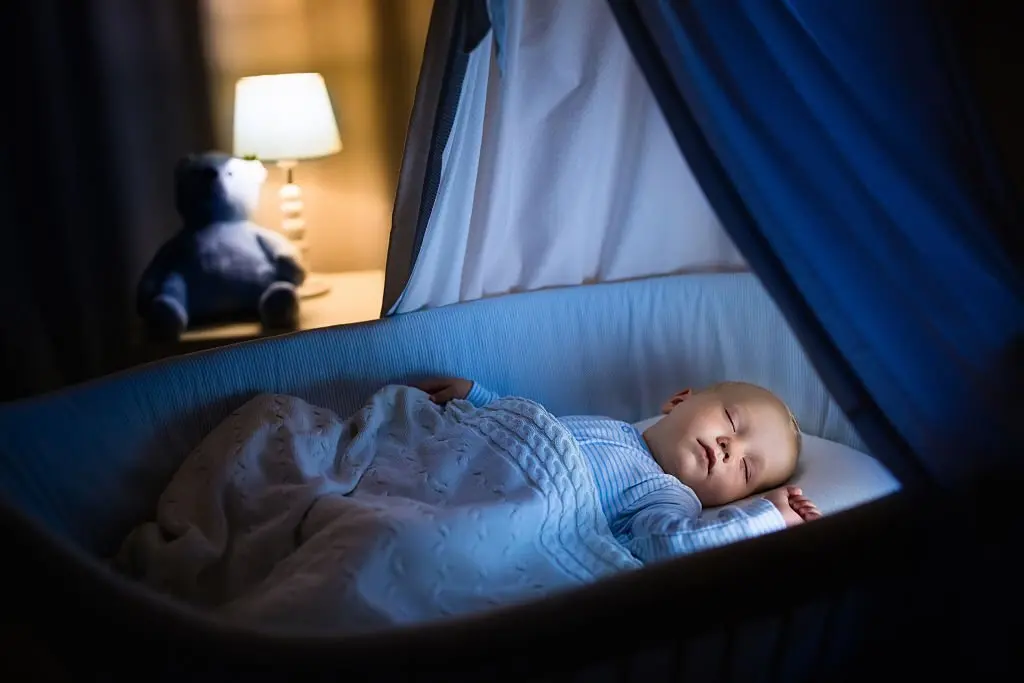 Introduction on how to make baby more comfortable in crib
Navigating the journey of parenthood comes with unique challenges, and one of the most common is ensuring your baby sleeps comfortably in their crib. If you've ever thought, "My baby won't sleep in the crib; what should I do?" you're not alone.
This comprehensive guide has been curated with the best tips and tricks to help you and your baby overcome this hurdle, making crib time a peaceful experience.
5 Expert tips and tricks for encouraging your baby to sleep in a crib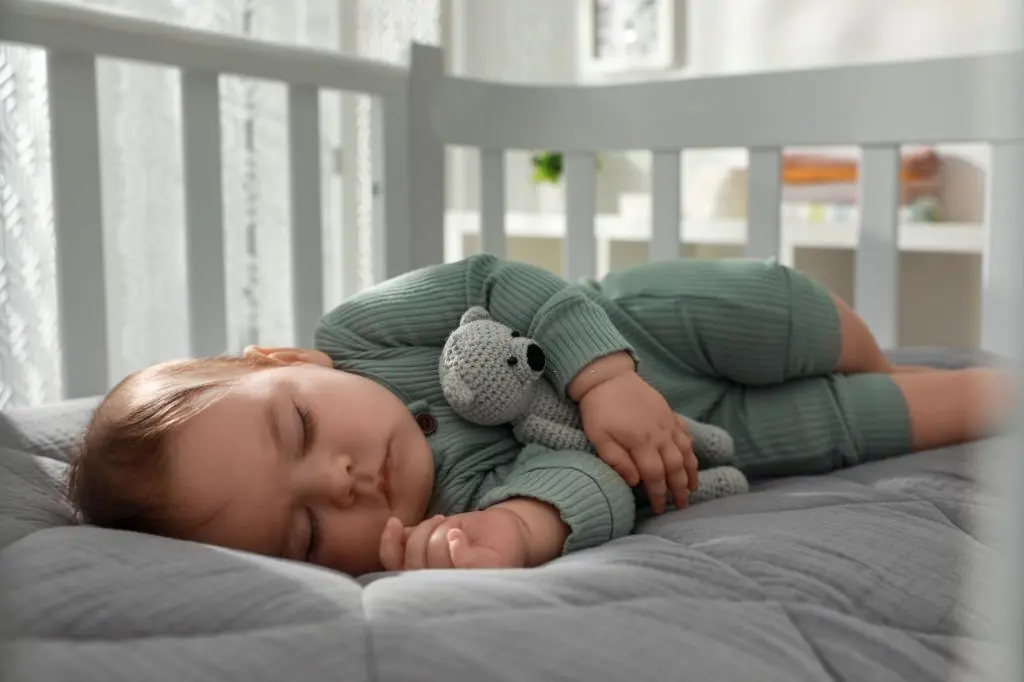 (Tip 1) Set them up for success
Creating a serene and comforting environment is essential for your baby's transition to the crib.
From choosing the right baby crib bedding to ensuring optimal room temperature, everything contributes to a successful crib experience.
Safety, comfort, and familiarity are paramount—consider soft, breathable fabrics and a firm mattress, and incorporate elements of your scent, such as a worn shirt.
(Tip 2) Present opportunities
Introduce your baby to the crib gradually, making it a positive space. Start by letting them play in the crib during the day while they're awake.
This familiarizes them with the crib environment, reducing anxiety when it's time to sleep.
(Tip 3) Keep practicing
Consistency is key. Make the crib an integral part of your baby's routine. Initially, they may resist, but continued practice will build a positive association, fostering a comfortable and secure crib environment.
(Tip 4) Have a backup plan
Remember, each baby is unique, and what works for one may not work for another.
An alternative plan, like a baby bassinet or a co-sleeper, is important while working towards crib comfort.
(Tip 5) Check with your doctor
If your baby continually struggles with the crib, consult your pediatrician. Sometimes, underlying medical issues, like reflux, may contribute to their discomfort.
Understanding crib safety: Essential factors to consider
A safe crib and crib mattress are the pillars of comfortable and stress-free baby sleep. Here's what you need to consider:
It should have no drop-side rails, missing or broken parts, and slats no more than 2 3/8 inches apart to prevent the baby's head from getting trapped.
A crib mattress should be firm, fit the crib snugly with no gaps, and be covered with a fitted sheet. A soft mattress can conform to the baby's face, leading to suffocation.
What can I safely put in my baby's crib?
While you might be tempted to add plush toys, decorative pillows, or crib bumpers for aesthetic appeal or perceived comfort, these items can risk your baby's safety.
Experts suggest keeping the crib bare to prevent suffocation and strangulation risks.
The perception of discomfort in baby cribs
Baby cribs might seem uncomfortable to us adults, used to plush, soft mattresses.
However, firm mattresses are recommended for babies to maintain a safe sleeping surface.
While a baby may initially resist sleeping on a firm surface, it will adjust over time.
How to make a baby's crib more comfortable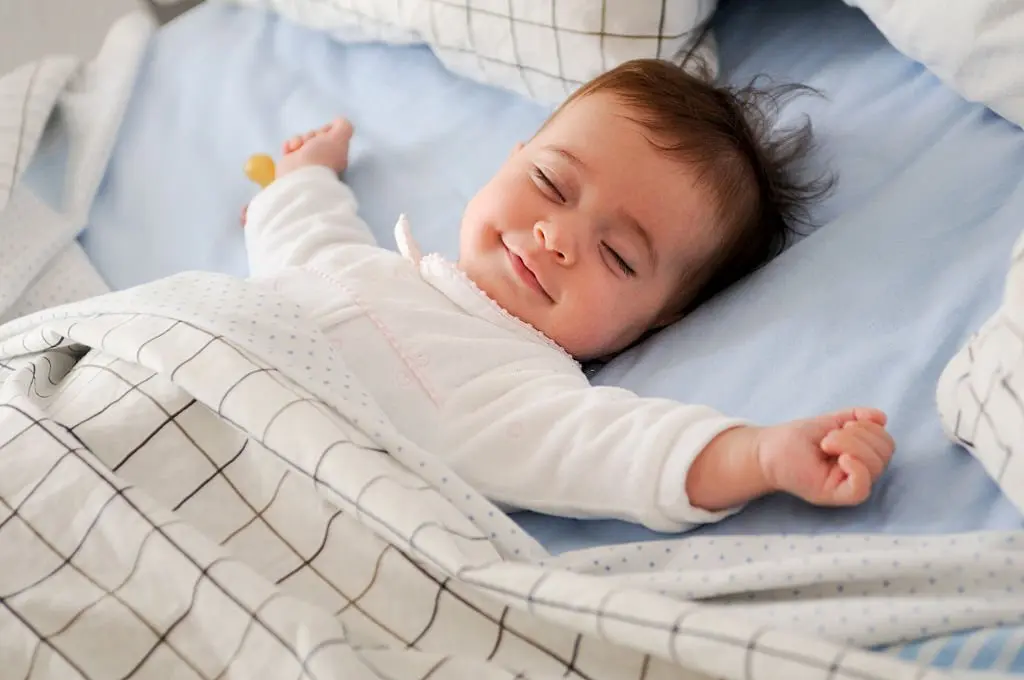 Swaddling or using sleep sacks
Swaddling recreates the cozy feeling of the womb, providing comfort and warmth. Sleep sacks are a safer alternative as the baby grows.
Encouraging the use of a pacifier
Pacifiers can be a source of comfort, promoting better sleep. Always offer the pacifier when putting the baby to sleep, but don't reinsert it once they've fallen asleep.
Baby music or white noise
The sound of a lullaby or soothing white noise can help recreate the sensory environment of the womb, promoting relaxation and sleep.
Crib mobile
A crib mobile provides visual interest and stimulation and can also be a calming presence that can help your baby fall asleep.
Maintain proper temperature
Keeping the room at a comfortable temperature (around 68–72°F) ensures your baby isn't too hot or too cold, which can disrupt their sleep.
Adjusting to the crib: A timeline
The transition timeline varies significantly, depending on your baby's unique personality and comfort level.
Some may adjust within a few days, while others may take a few weeks. Consistency, patience, and positivity are crucial during this period.
Conclusion on how to make baby more comfortable in crib
Helping your baby to sleep comfortably in a crib can be a challenge, but with patience, consistency, and the right strategies, it's a hurdle you can successfully overcome.
Remember, every baby is unique, and it's about finding what works best for you and your child.
Also, Read:
FAQs on how to make baby more comfortable in crib
How do I get my baby to sleep in a crib for naps?
Start by placing your baby in the crib for shorter periods during the day. Ensure a calming environment by controlling noise and light levels. Gradually, your baby will associate the crib with sleep time.
How can I get my baby to sleep in a crib without a swaddle?
Introduce a wearable blanket or a sleep sack, which provides the same comfort as swaddling but gives the baby more freedom to move.
How can I get my baby to sleep in a crib without a swaddle?
Introduce a wearable blanket or a sleep sack, which provides the same comfort as swaddling but gives the baby more freedom to move.
How do I get my baby to sleep in a crib without crying?
Establish a comforting bedtime routine, like a warm bath or reading a story. Please put them in the crib when they're sleepy but still awake. This helps them associate the crib with falling asleep.
Can I train my baby to sleep in the crib?
Yes, by being consistent and patient. Gradually transition them from napping in your arms to sleeping in the crib.
How long does it take for a baby to feel comfortable in his crib at night and fall asleep on his own after being rocked or held all day and night for months?
This transition may take a few weeks to a couple of months. Each baby is different.
Why does my baby not sleep in a crib anymore?
Changes in routine, growth spurts, teething, or sickness can disrupt your baby's sleep patterns. If this persists, consult your pediatrician.
How does a baby nap in a crib during the day?
Make the crib a familiar and comforting place for your baby. Use a pre-nap routine similar to bedtime to signal it's time to sleep.